Ah, Valentine's Day. The season of love. After the gloom of January, it is awesome to fill your home with cheerful colours and hearts…lots of hearts. It's especially nice to fill your home with Valentine's Day Crafts made by the kids.
The best part about Valentine's Day is all the beautiful crafting that can be done…right? Younger kids make the sweetest crafty creations and older kids can make things a little more complicated. Everything is being made to share with friends. Teaching kids to feel comfortable sharing their love or "like" with other kids is a very important life skill.
After all, if you can be anything in the whole entire world – be kind.
So, we've put together all of our favourite Valentine's Day crafts for kids to make in one spot. Hop around the links and discover all the joy and fun that is Valentine's Day.
Valentine's Day Crafts for Kids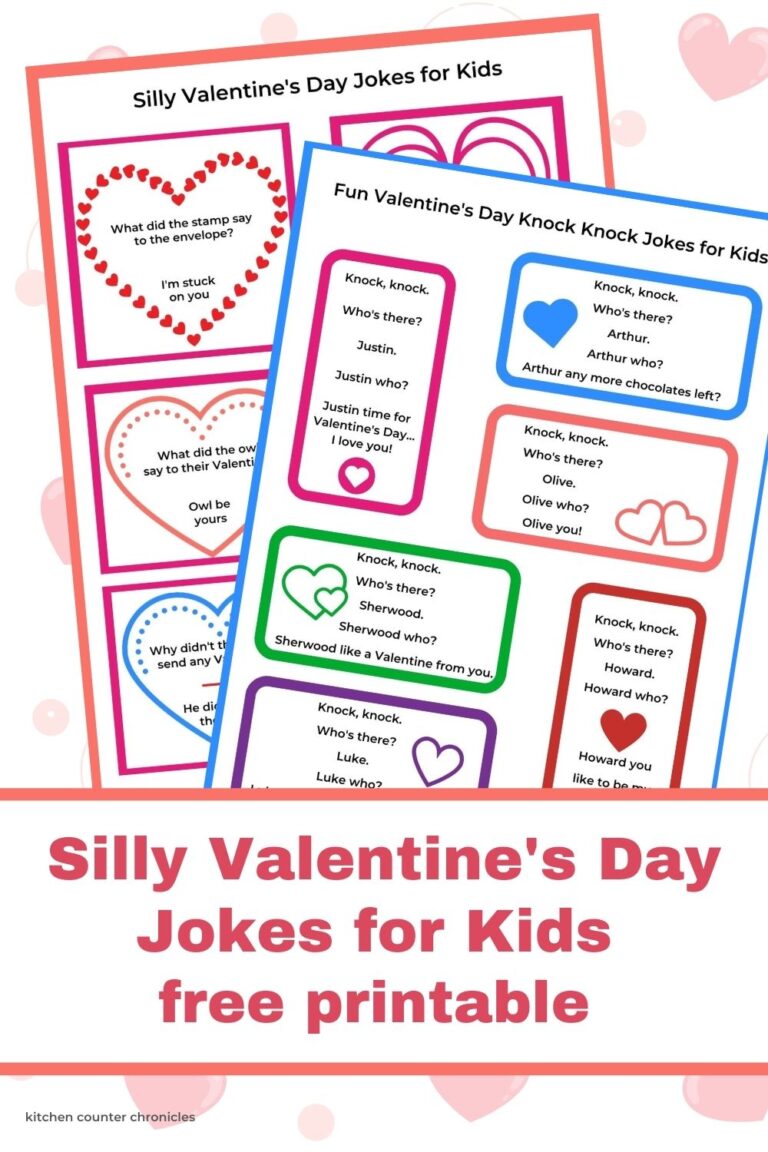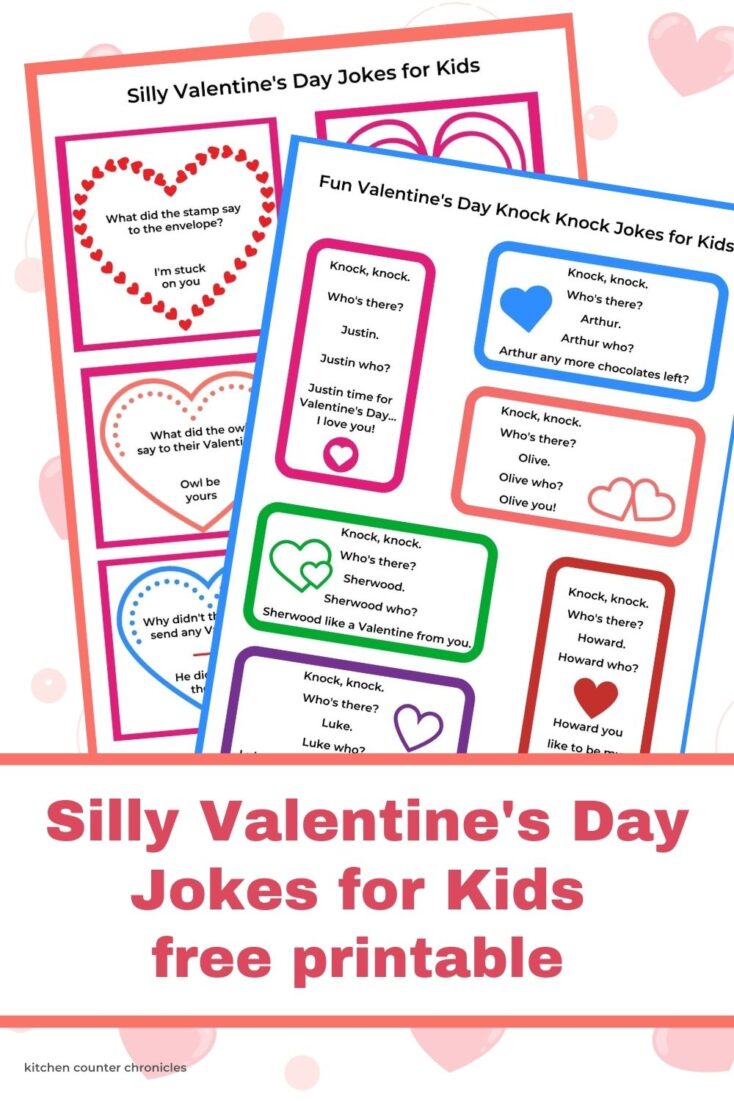 Silly Printable Valentine's Day Jokes for Kids – The kids are going to love these silly jokes. Perfect for the lunchbox!
Kid Made "Bee Mine" Valentine's Day Cards – The classic bee cards, your kids will make with love.
Newspaper Upcycled Heart Valentine Cards – Transform newspaper hearts into lovely, imaginative Valentine Cards for classmates.
Print off and colour our super sweet printable Valentine's Day bookmarks for kids to colour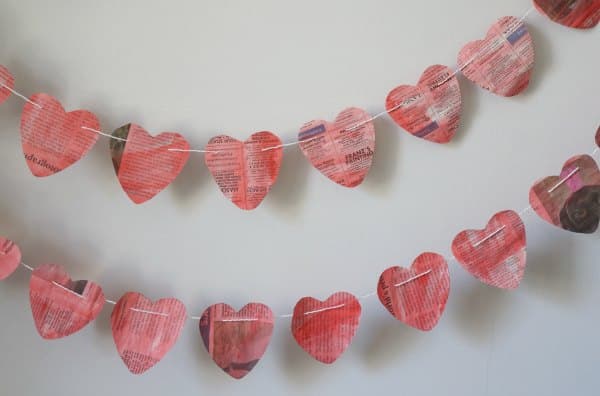 Newspaper Heart Garland – Fill your home with hearts! Easy to make painted newspaper heart garland, kids can make and hang.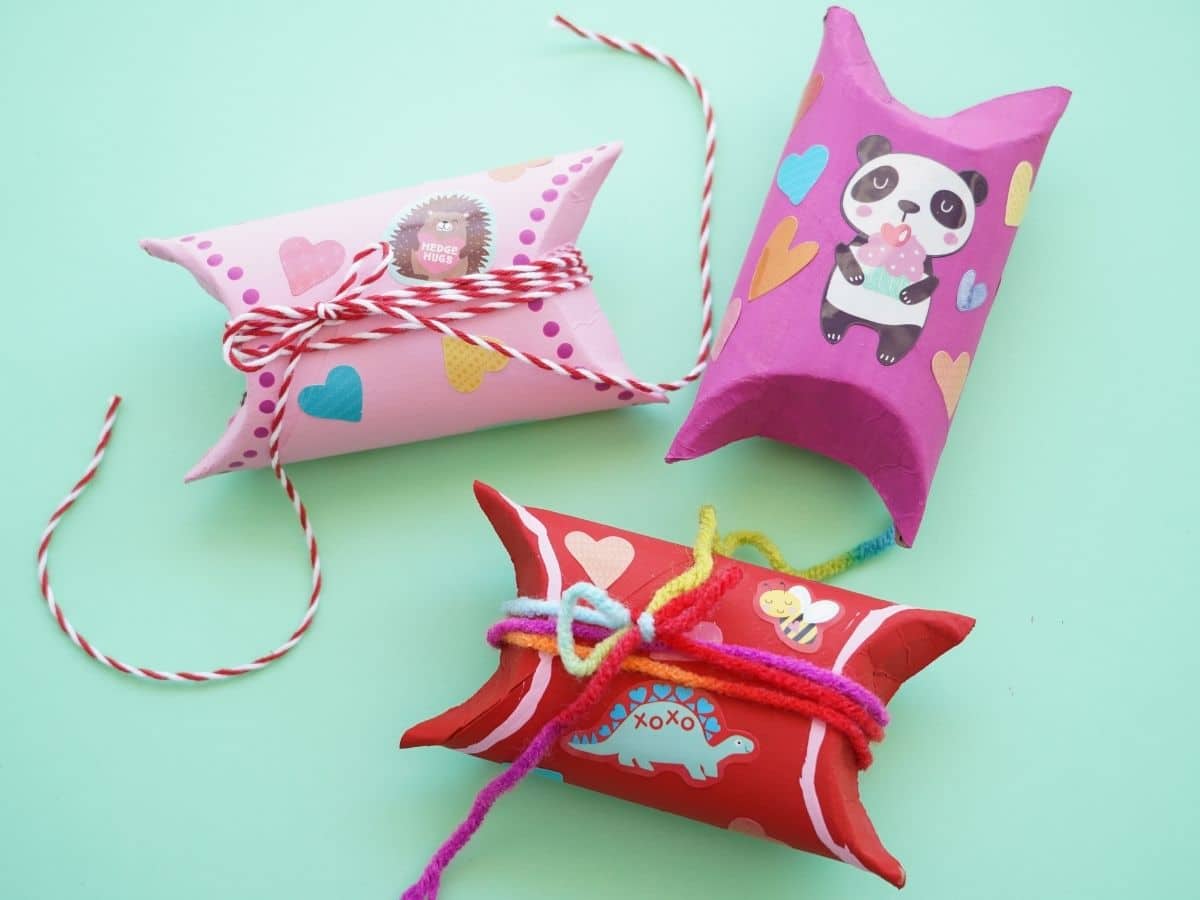 Valentine's Day Gift Boxes – Transform your toilet paper rolls into these cute gift boxes to share treats with classmates, friends and family.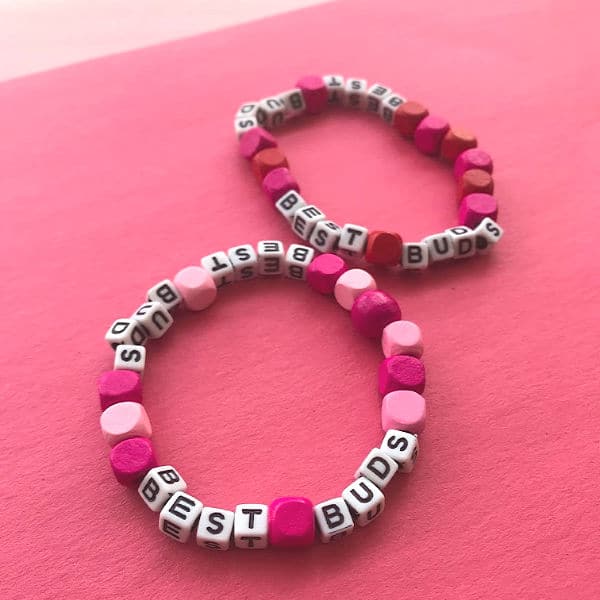 Make a cool friendship bracelet for your best buds this Valentine's Day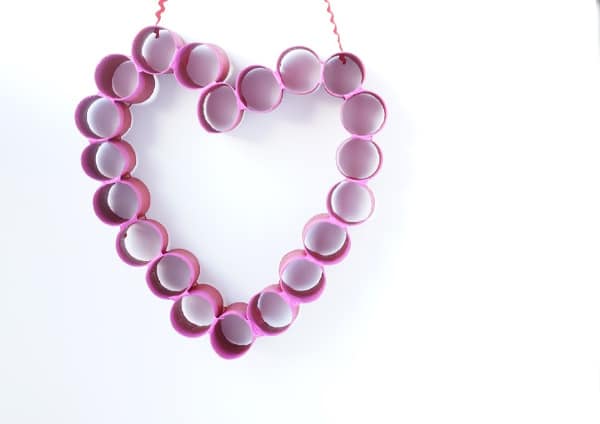 Cardboard Roll Valentine's Heart – The kids are going to love painting, putting together and then hanging this heart on your front door.
Simple Kid Made Owl Valentine – Give a Hoot! A sweet owl Valentine, with a free printable card. Perfect for classmates.
Give a Kiss and Get a Kiss Jar – A funny game to play with your kids all February long. Share kindness and get a sweet chocolate reward.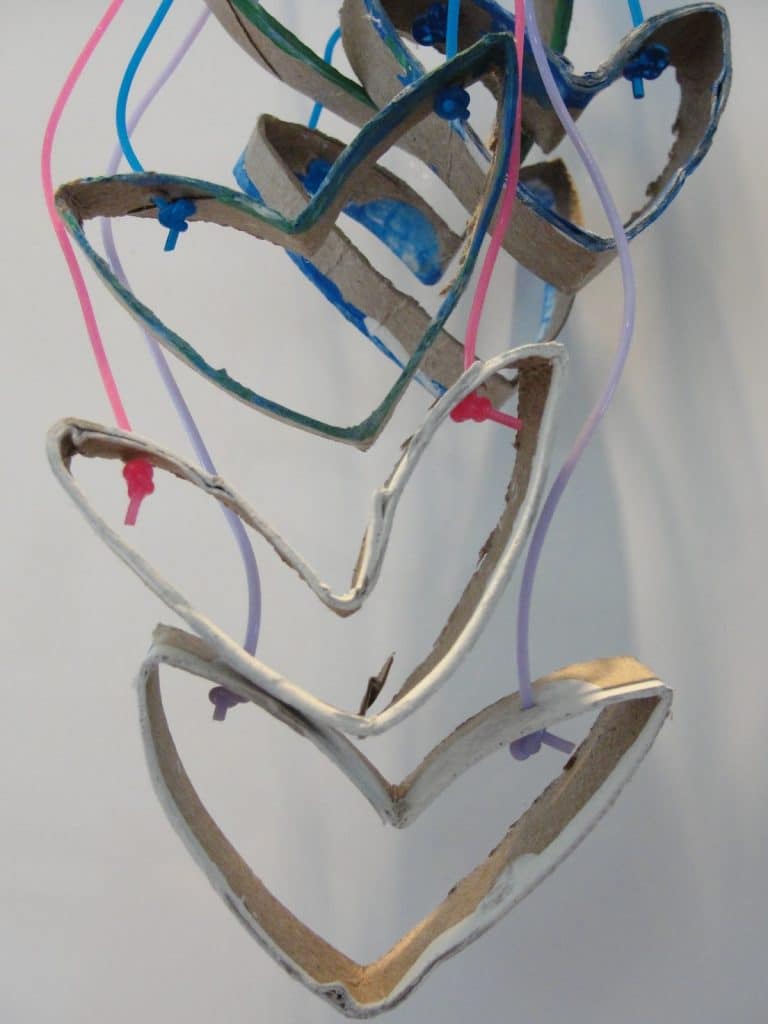 Valentine Heart Necklace – Cut, paint and create a heart necklace from simple cardboard tube.
Valentine's Day Potato Stamped Cards – If you have a potato, then you have a potato stamp. Little ones will have stamping cards for their friends.
Here's another fun Valentine's Day toilet paper craft idea. We adore our cute Valentine love bugs…made from toilet paper rolls! 
---
Valentine's Day Crafts for Older Kids to Make
10 Fabulous Valentine's Day Crafts for Older Kids to Make – This is the very first collection of crafts for kids aged 7-12 to make. Lots of fun ideas to inspire.
DIY Clay Valentine's Day Heart Wall Hanging – Hang your heart on the wall this Valentine's Day. A boho design that tweens will love to create.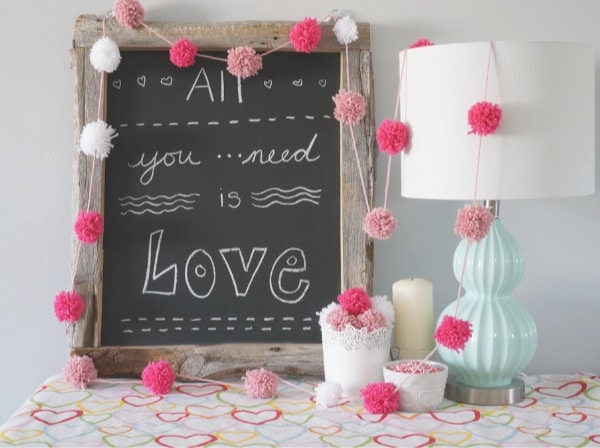 Make a delightful pom pom Valentine garland to hang up around the house
And, while you have the pom pom maker out why not make this adorable Valentines pom pom wreath to welcome visitors to your house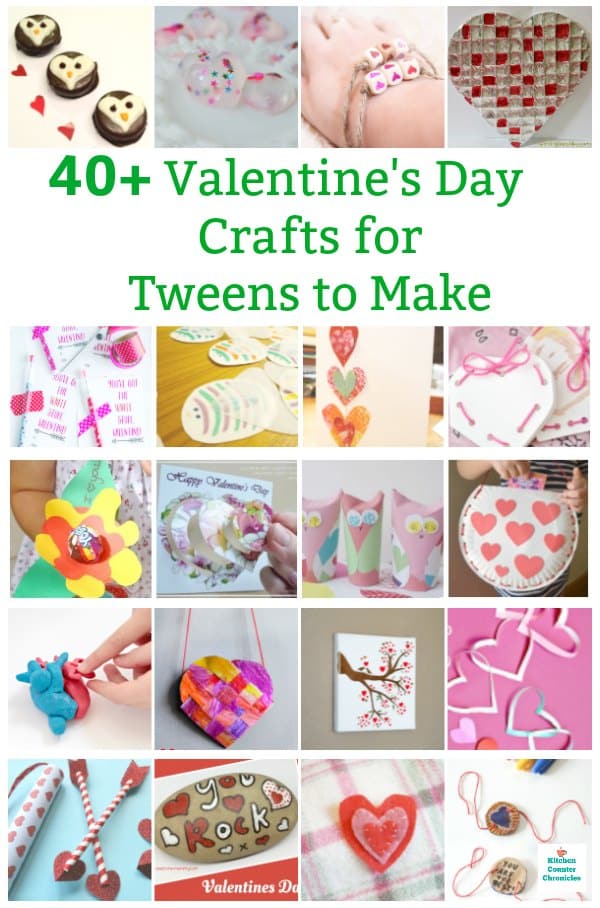 40 More Epic Valentine's Day Crafts for Older Kids to Make – Yep, we put together another collection of V-Day crafts for tweens and teens to make and share.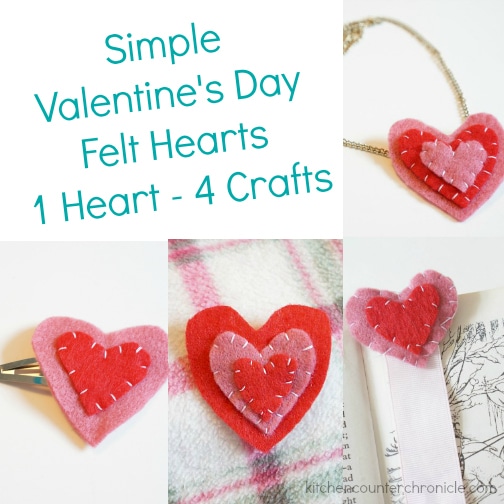 Valentine Felt Hearts 3 Different Ways – Make one style of felt heart and use it in 4 different craft projects.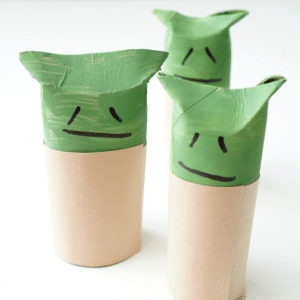 And, everyone love Yoda! This toilet paper roll Yoda Valentine's Day craft is a favourite with all the baby Yoda or Grogu fans as well.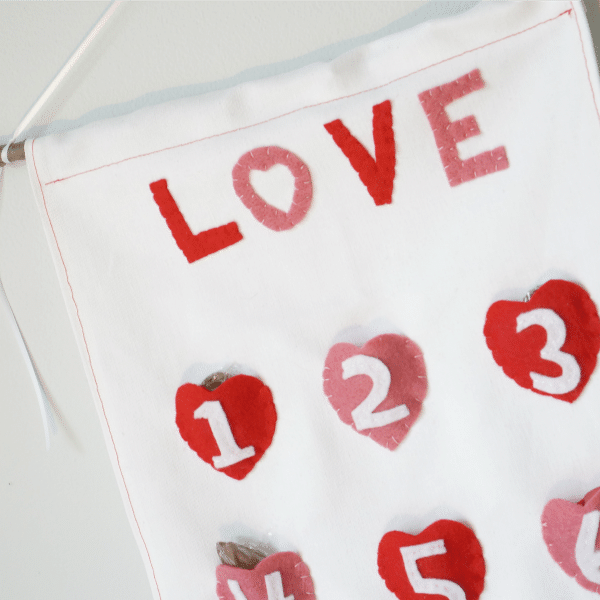 Valentine's Day Countdown Calendar – Start at the beginning of February and countdown with a daily chocolate. A simple DIY craft to make and use for years to come.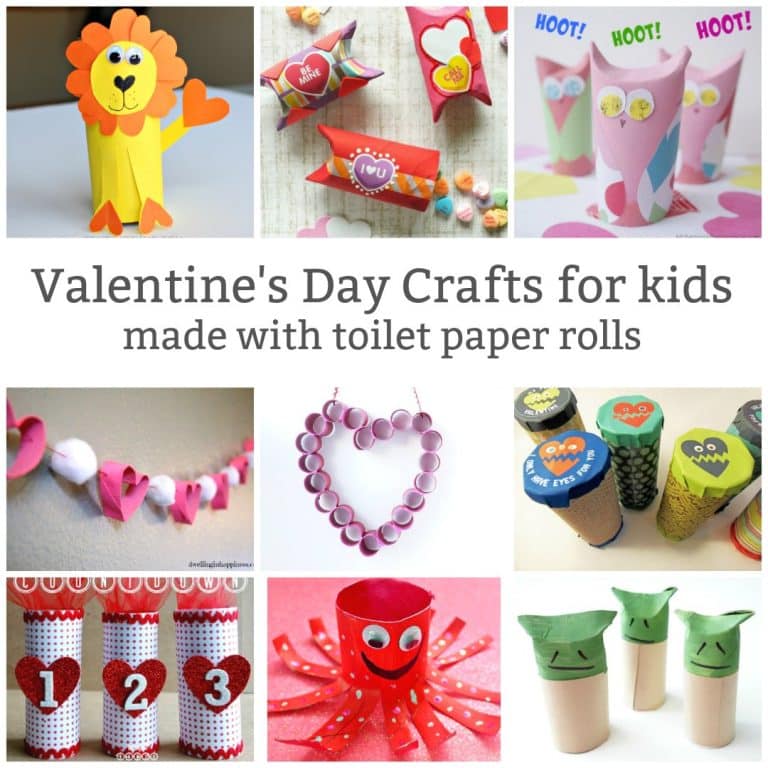 Check out this awesome collection of easy toilet paper roll Valentine crafts for kids to make.
10 Valentine's for Older Kids to Make and Share – Our latest collection of ideas from around the web.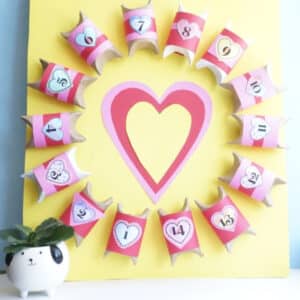 Love this Valentine's Day countdown calendar -with free printable number hearts. Made from our favourite…toilet paper rolls!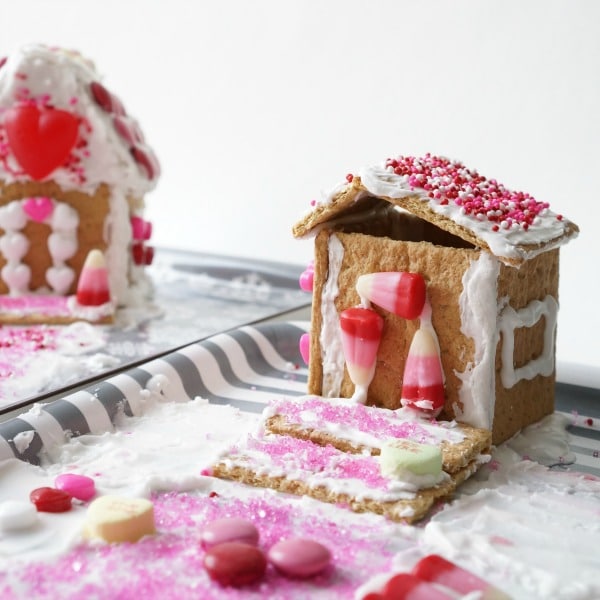 Build a Graham Cracker Love Shack – Why only make a gingerbread house for Christmas? Make a love shack this Valentine's Day.
---
Valentine's Day Recipes
Valentine's Day Recipes – A whole day filled with Valentine's Day recipes – breakfast, lunch and dinner.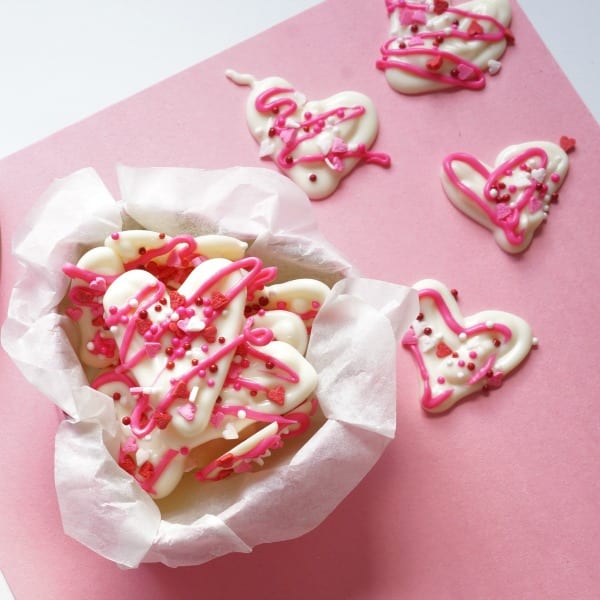 Super Cute Heart Shaped Chocolates – These couldn't be any easier to make and everyone loves chocolate for Valentine's Day.
Valentine's Day Dessert – Strawberry Fool – Don't be a fool this Valentine's Day, make this deliciously simple dessert and impress your loved ones.
Valentine Shaped Strawberry Pop Tarts – Bake and share handmade strawberry pop tarts…shaped like little heart hand pies.
Valentine's Day Mini-Cakes – These colourful cakes are coloured with beets – not artificial dyes. And they are sweet and delicious.
10 Simple Valentine's Day Baked Treats – Get baking and take inspiration from this collection of baked treats from around the web.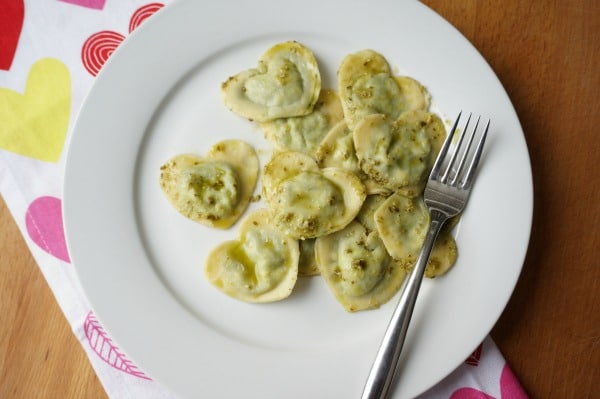 Heart Shaped Ravioli – Show your love with homemade pasta and pesto. A recipe and step by step tutorial for making heart shaped pasta.
---
LOOKING FOR MORE CREATIVE WAYS TO CONNECT WITH YOUR KIDS ?
COME JOIN KITCHEN COUNTER CHRONICLES ON FACEBOOK AND PINTEREST.

BE SURE TO SUBSCRIBE TO RECEIVE OUR IDEAS DELIVERED DIRECTLY TO YOUR INBOX.