Let's carry on with the Valentine's Day fun and excitement with something silly and funny. What kid doesn't love a good, goofy joke? That's why we made these printable Valentine jokes for kids…perfect for lunch box fun.
I love popping silly notes in my daughters' lunch boxes…but I have to say I don't do it often enough. I know my daughters appreciate the notes, especially when they are funny jokes they can share with their friends.
So, I rounded up a collection of 14 funny little jokes for kids. These are ridiculously silly jokes that kids might find a little cringe-worthy. I know that my kids have never liked giving "lovey-dovey" Valentine's to their classmates. A silly joke is the perfect alternative.
All you have to do is print them off the jokes and cut them out and pop share them. Print off the Valentine's Jokes for Kids and Valentine Knock Knock Jokes For Kids.
Q: What did the stamp say to the envelope?
A: I'm stuck on your
Q: What kind of flowers do you never give on Valentine's Day?
A: Cauliflower
We use the jokes as a lunchbox surprise. However, if your kids don't stay for lunch you can still get in on the fun. Place the little notes in surprise spots around the house. Maybe inside the cutlery drawer, on your child's pillow, inside your child's shoe or in the hands of her favourite toy. Anyone can get in on the Valentine fun…why not hide one where your partner will find one? We are planning on hiding one or two inside my husbands briefcase.
Simply click on these link to print off our Valentine Knock Knock Jokes For Kids and Valentine's Jokes for Kids
Where will you hide your Valentine jokes for kids?
---
If you loved this Valentine craft, then you might love our other Valentine's Day crafts…
Turn a simple Valentine felt heart into 4 different crafts – a brooch, a necklace pendant, a bookmark and a hair clip. Perfect to wear on Valentine's Day
This one is a childhood classic. Have the kids made these super cute Bee Mine Valentine's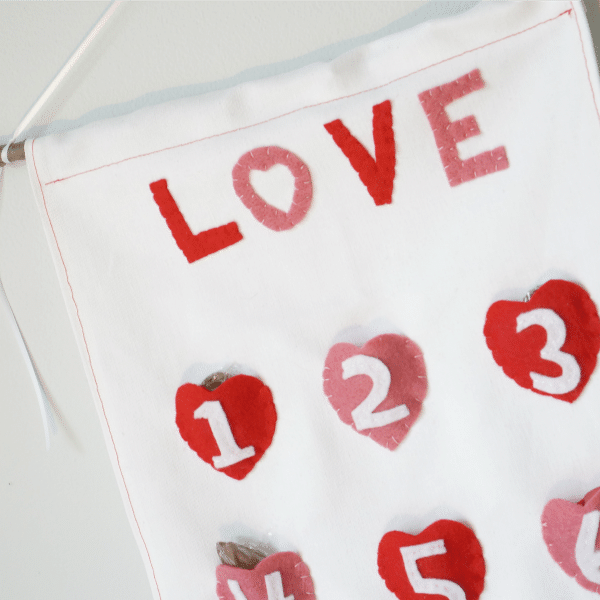 Countdown to Valentine's Day with a treat filled calendar – how to sew a simple countdown calendar for the kids. Another great place to put your silly jokes!
---
Looking for more ways to connect with your kids?
Come join Kitchen Counter Chronicles on

Facebook

,

Pinterest

and

Twitter

.
---