I have always been committed to being an eco-friendly parent. We are doing our best to have a positive impact on the environment around us. However, I realized that we could be doing so much more. Our one little family could make a BIG impact…one action at a time. So, the Family Eco-Challenge was born.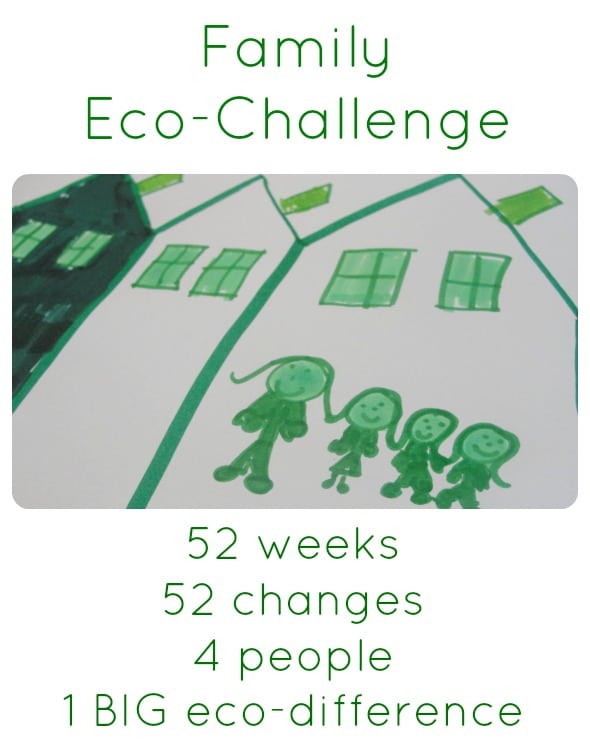 Here are a few of the environmentally friendly changes we have made.
Week 1: Compost in the bathroom
Week 2: Take inventory of what you use
Week 3: Toilet paper swap
Week 4: Tap on or tap off?
Week 5: Sweater Day
Week 6: Greening Valentine's Day
Week 7: Gift Wrap, Be Gone
Week 8: Support a Community Eco-Event
Week 9: Switching to Bar Soap
Week 10: Non-Toxic Spring Cleaning Tips
Week 11: 5 Ways to Conserve Water in Your Home
Week 12: 10 Plants that Improve Indoor Air Quality


There are so many ways that families can embrace a greener lifestyle.
Click here for all of our green living ideas for families.
Here are a few more of our favourite eco-friendly ideas