Sometimes you read a children's storybook and you think that it is so fantastical, that it can't possibly ever truly happen. Then you read a book like Here Comes the Garbage Barge by Jonah Winter and you remember that the unbelievable story absolutely did happen. For Inspiration Laboratories' Storybook Science series, we are examining this storybook a little further and asking some questions about household waste. We've created many environmental science activities for kids over the years, this home waste audit is yet another way to raise eco-conscious kids. Be sure to check out all of our amazing Green Living Ideas for Families.
Disclosure: There are Amazon Affiliate links in this article which means, at no additional cost to you, we could receive compensation for our recommendations. You can read our full disclosure policy on our Disclosure Page for more details.
Here Comes the Garbage Barge follows the story of a fully-loaded barge of garbage that no one wants to take care of. The barge travels from New York state all the way to Belize and back. After reading the book, I explained to my daughters that I remember when this incident happened. It made the news even here in Canada. We decided to do a little further research and reading.
---
I am super excited to share that I was interviewed about our waste audit by the folks at National Geographic. They put together a great article Trash Talk: How waste audits can empower kids to protect the planet, featuring my post and other environmental resources about having a waste audit at home.
---
It is no coincidence that after the garbage barge incident waste reduction and recycling became part of everyone's conversations. People started to be more aware of what they were throwing in the trash and where that trash actually went. It seemed that our landfills could actually be too full and then what?!
This investigation sparked a conversation about our household waste. A few years ago, we conducted an audit of the garbage in our bathroom. We discovered that more than half of the garbage we were putting in the trash was actually compostable (soiled paper products). So, we added a "compostables" can to our bathroom and started diverting trash. After reading the book, we decided that we wanted to run another waste audit – in particular, we wanted to examine the trash that accumulated in our front yard.
We live on a very busy street corner. Over the fall and winter seasons, trash blows into our yard. In general, the snow covers the trash and in the spring we are presented with a litter-covered garden. Our question was where should the trash have been disposed of? Is the trash more non-recyclables or recyclables? We decided to run a waste audit of our yard waste and see what we discover.
How to Hold a Home Waste Audit
You will need
rubber gloves
our printable Home Waste Audit Chart
clipboard and pen
empty garbage bag, empty recycling bag
garbage to sort
A waste audit can be run on any household waste. The most important thing to remember is that we are dealing with garbage – which means that we need to take a few safety precautions. Be sure to wear gloves and ideally work outside. Place an empty garbage bag and an empty recycling bag on the ground or table.
The next step is to print off our home waste audit chart. This is where you will tally up the different types of garbage you find – recyclables, non-recyclables, compost and others. These classifications will all depend on your local garbage collection. In Toronto, we have very open recycling and composting regulations. It's important to know what can and cannot go in your city's garbage collection. The other category is for items that might be considered hazardous waste (batteries).
Now it's time to get into the dirty work. Begin sorting the garbage. For our bathroom audit, we sorted through the garbage we collected over the course of a typical week. The same could be done for kitchen garbage. For this investigation, we gathered up the trash we found in our yard. The garbage had accumulated over the winter months. Write down everything you find on the home waste audit chart. We were certainly surprised by what we found in our garden.
You might be amazed by what you find. A hub cap! Multiple water bottles. A take-out food container. Lots of flyers and pieces of paper. Even some poor kid's homework.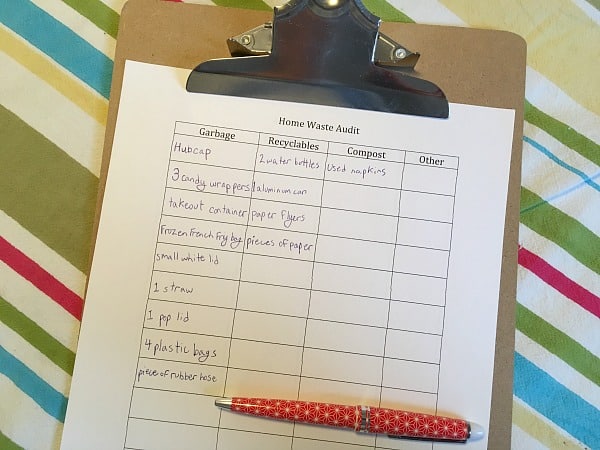 When the sorting and tallying are done, dispose of the trash…properly.
Now it's time to take a look at the results and come to our conclusions.
The trash in our yard was largely non-recyclables that should have been placed in a city garbage can…not in our garden. There was less paper than we expected. We certainly didn't expect to find a hub cap.
What can be learned from a home waste audit?
So, what did we learn from our waste audit? We learned that everyone needs to be aware of the little bits of trash that they throw on the ground. That trash ends up somewhere, maybe in someone's yard. We learned that little pieces of trash can add up pretty quickly and become a big pile of trash. Much like in the story Here Comes the Garbage Barge, our yard was filled with unwanted trash that people clearly didn't consider where it would end up. In the future, we will be sure to seek out public garbage cans. My daughter thought that we should consider asking the city to place a public garbage can at our corner. I like this idea and she will have to look further into how we could go about that.
I love activities that raise my daughter's environmental awareness. This book and activity had my kids thinking about our environment in a way they might not have before. Let's face it, how we deal with garbage is totally out of mind. Once a week our garbage is collected from the end of our driveway and carted off to a landfill. When the garbage barge incident happened in the 1980's people started to become more aware of where our waste really ends up. This audit of our front yard brought to our attention the impact litter has on our environment. Thankfully we were able to properly sort and dispose of the garbage. What about the litter that ends up in our parks, ravines, rivers and lakes? Who is there to clean up those spaces? These are the bigger questions that were sparked by a simple children's storybook.
---
Related Posts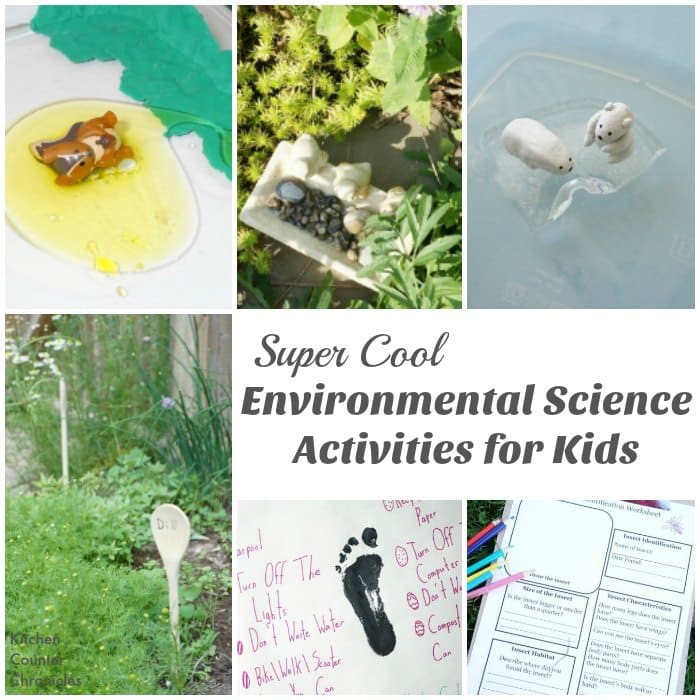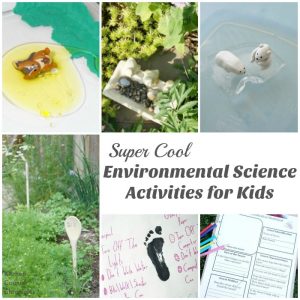 Explore our collection of engaging and educational environmental science activities for kids.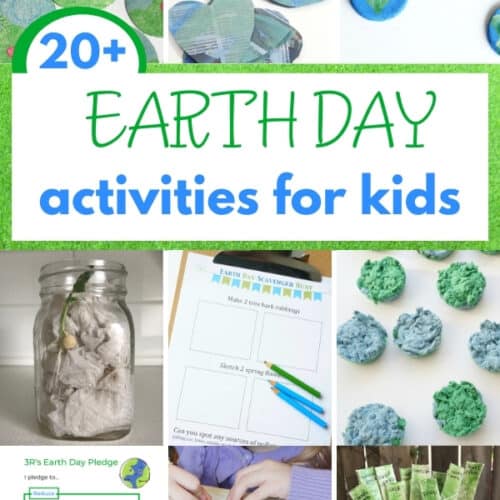 Celebrate Earth Day with these amazing Earth Day activities for kids
---
Make sure you are following along…
SUBSCRIBE TO KITCHEN COUNTER CHRONICLES TO HAVE OUR DELICIOUS RECIPES, FUN CRAFTS & ACTIVITIES DELIVERED DIRECTLY TO YOUR INBOX.
FOLLOW KITCHEN COUNTER CHRONICLES ON