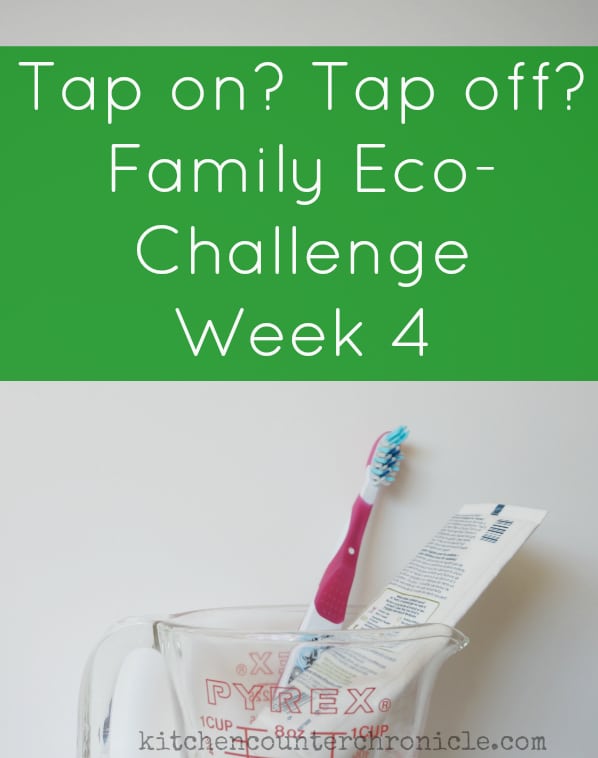 For this week's Family Eco-Challenge I have recruited the kids in a little eco-experiment. We wanted to explore the belief that we need to turn off the water while brushing our teeth. This is one of those typical "little" actions that we aren't really sure makes a "big" difference. How much water is really wasted when we leave the tap running?
First, we placed a large bowl inside our sink. Then I had my daughter brush her teeth without turning the water off. She started the water running, wet her brush and started brushing. She brushed for close to 2 minutes. The water came very close to filling the bowl.
We took the bowl out and switched in another bowl and this time my daughter turned off the tap. So, she wet her brush, turned off the tap and brushed her teeth. She then turned the water back on to rinse off her brush. The water barely filled the bowl.
We then took the bowls to the kitchen where we measured the volume of water in each bowl. Here are our results.
That's a lot of wasted water. This was such an effective way to teach my daughters about water consumption. They could clearly see that turning off the tap makes a huge difference. Over the course of a year, that is a lot of water going down the drain. Imagine 3 hot tubs of water down the drain for every house on your street…that's a crazy amount of water. We happen to live in a city where water is pretty inexpensive…and very clean and available. It can be hard, especially for children, to understand that in much of the world clean water is scarce. Why does it matter if water goes down our drain? Well, that wasted water goes back to the water treatment plant and needs to be cleaned all over again, pumped through the system all over again. Cleaning and pumping water through a busy city costs money. As the demand for water increases the cost to clean and pump will increase. Clean water may not be so inexpensive in the future. It's time to think about how we use our water and to respect the water we use.
So, will you try this experiment at home? Let me know if you do…I'd love to hear your results.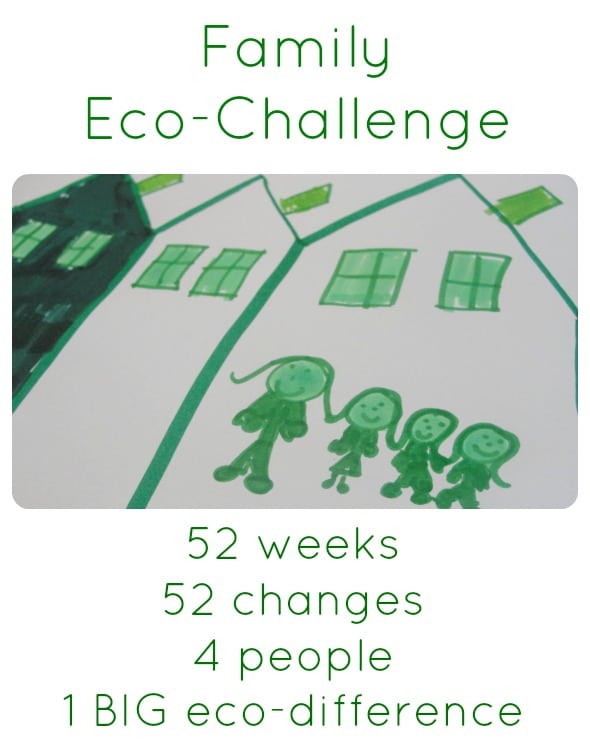 Week 1 Update: Our new compost can was finally filled…but the garbage can is not ready to be emptied yet.
Week 2 Update: I'm working on some homemade alternative cosmetics..more to come in the weeks ahead.
Week 3 Update: Recycled toilet paper is good…did you make the switch?