This week's Family Eco-Challenge is something that has been a long time coming. How many times have I gone to the store and purchase gift wrap, tissue paper or a gift bag? Too many to count. How many times have I watched the person I am gifting tear into said paper…pull out the gift…and discard the gift wrap, tissue paper or gift bag.
While I do recycle and reuse whatever gift wrap we receive…I can't help but feel like I am throwing my money directly into the recycling bin. Gift wrap is a single use item. Single use items are exactly the sort of things we are trying to eliminate during the course of our Family Eco-Challenge. According to the B.C. Recycling Council about 545,000 tonnes of gift wrapping and shopping bag waste is generated in Canada each year. While a lot of gift wrap is recyclable…not all gift wrap is recyclable. Wraps that are made with plastics and wires are not recyclable. The same goes for gift bags and tissue. The reality is that a lot of the time gift wrap simply doesn't make it to the recycling bin, it ends up in the garbage and goes to the landfill. So, I say "gift wrap, be gone!"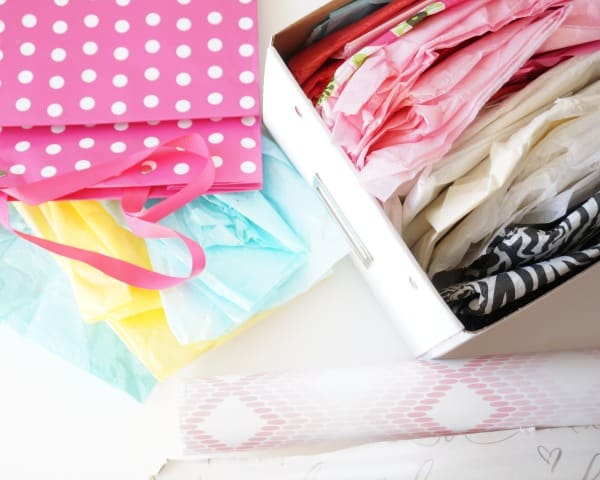 It's not going to be easy, I am such a sucker for the beautiful designs, colours and texture of wrapping paper. In fact, I had already made this promise to myself before the Christmas holidays…and then I went out and bought 2 new rolls of holiday wrap. 2 more rolls! So, today I am standing here (sitting at the keyboard) and promising to not purchase any new gift wrap, tissue paper or gift bags this year. I will use what we already own and I will reuse whatever we receive. Once our in house supply is empty I will get creative and make my own reusable gift bags. Here are a few creative, eco-friendly and beautiful ways to wrap a gift.
Make your own reusable fabric gift wrap with this tutorial from Unruly Things.
City Hippie Farm Girl used old maps to wrap gifts.
A great use for kids artwork…gift wrap…via Martha Stewart.
My favourite it using old newspaper as gift wrap, like Best Family Traditions
Reuse a mason jar, a coffee tin, a cookie tin or whatever container you have around your home
You guys are going to have to hold me to this one. If you see me in the stationary shop with gift wrap in my hand, remove it from my hand…in a nice way. Gift wrap, be gone!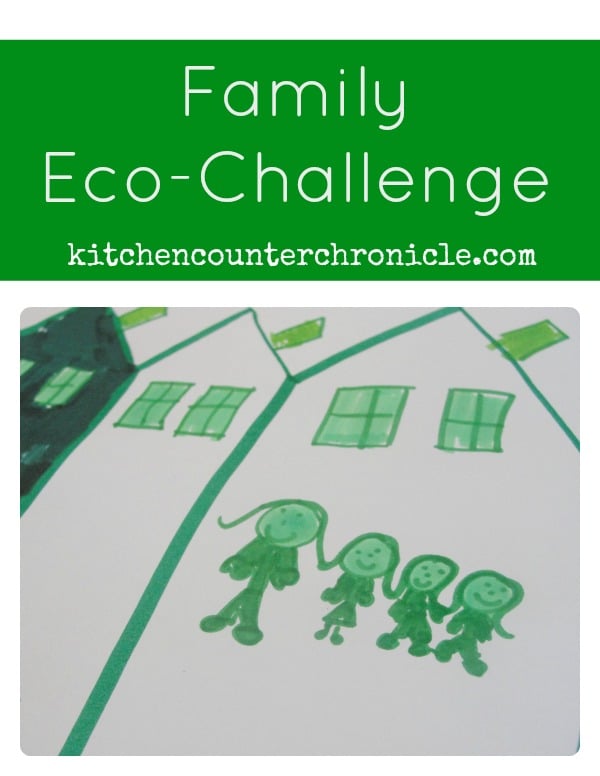 Would you like to see what else has been happening with the Family Eco-Challenge?
Follow along with us as we make 52 little changes over 52 weeks to make one BIG difference.