Here we go with a second edition of our 15 Days of Green Christmas. This December I will be sharing simple ways to connect with family, craft and make lovely gifts, ways to giveback to your community and simple ways to celebrate the holidays in eco-friendly ways.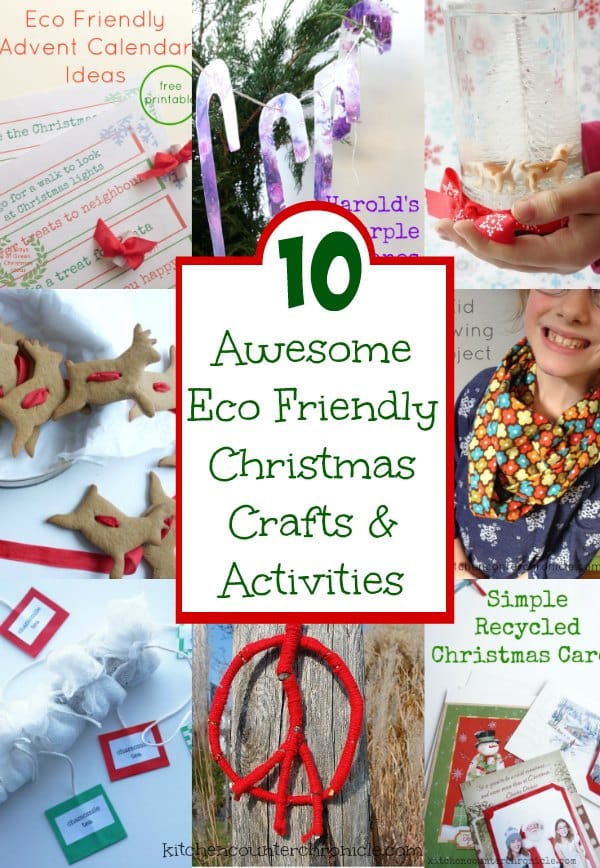 When I dream of a green Christmas, or and eco friendly Christmas, I dream of embracing nature, spending time with my family, slowing down and having fun together. Starting on December 4th, I hope to bring you inspiring ideas…like the ideas we shared during last years' 15 Days of Green Christmas.
Before we jump into this 2nd edition, I thought we should take a moment to look back at my favourite top 10 Awesome Eco Friendly Crafts and Activities from last holiday season.
10 Awesome Eco Friendly Christmas Crafts and Activities
Eco-Friendly Advent Calendar – Spend all month long embracing eco-friendly activities, crafts and outings with our free printable eco-friendly advent calendar.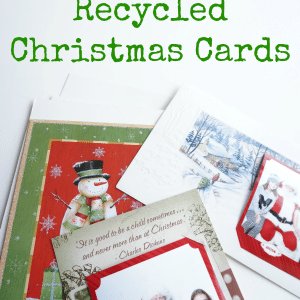 Simple Recycled Christmas Cards – Send friends and family simple recycled Christmas cards…include a favourite family photo too!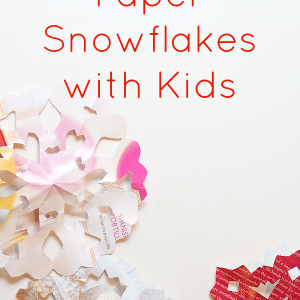 How to Make Paper Snowflakes – Transform old magazines into beautiful paper snowflakes with this step-by-step tutorial.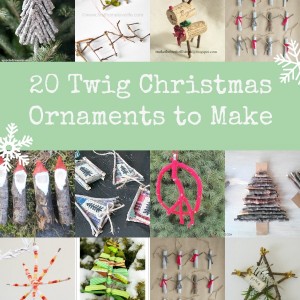 20 Twig Ornaments to Make – Gather up a pile of twigs on your next nature walk and create a beautiful twig ornament.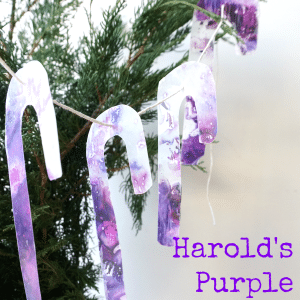 Harold the Purple Crayon's Candy Canes – Take inspiration from Harold and his purple crayons to recycle your used purple crayons into festive melted purple crayon candy cane ornaments.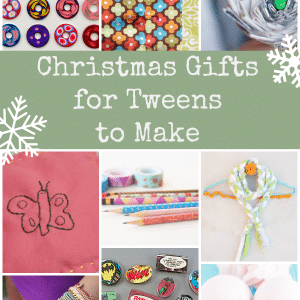 Christmas Gifts for Older Kids to Make – Skip the busy malls and spend some time in the craft room creating one of a kind gifts for everyone on your holiday list…best part, the kids can make these.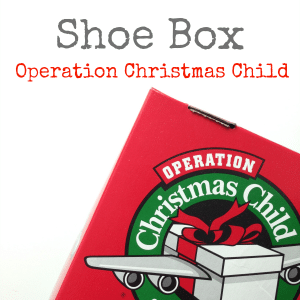 More Than A ShoeBox – A hands on way to give to people in need this holiday season is to fill a shoebox for Operation Christmas Child…learn more about this fabulous program.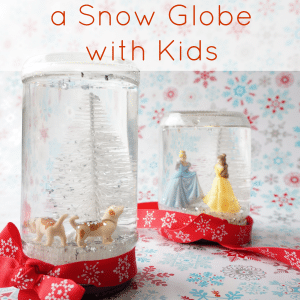 DIY Snow Globes for Kids – Give old toys and old jars a new life as a glittering snow globe…simple enough for kids to help make.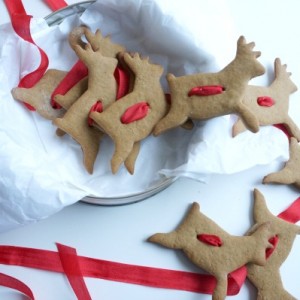 Santa's Sleigh Gingerbread Cookie Garland – Bake a gingerbread garland with the kids – a super fun gift for teachers or for the holiday mantle.
Homemade Chamomile Tea Bags – Share a gift from your garden, with homemade chamomile tea bags.
Looking for more ways to connect with your kids this holiday season?
Come join Kitchen Counter Chronicles on Facebook and Pinterest.
Be sure to subscribe to receive our ideas delivered to your inbox.
For more Christmas crafts, recipes and activities please follow our Pinterest board…
Follow Jen at KitchenCounterChronicle's board Christmas Crafts, Food & Activities on Pinterest.