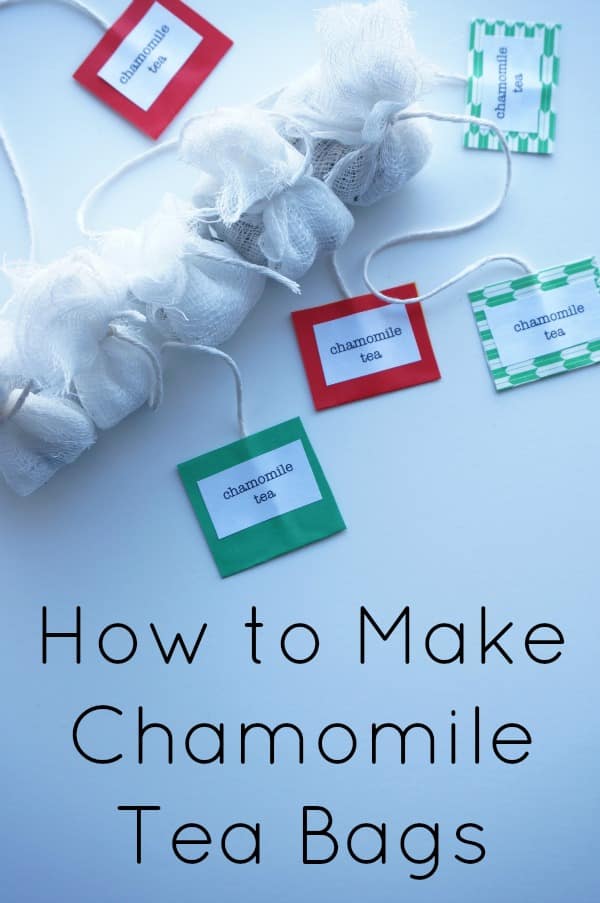 I have been patiently waiting to make this lovely holiday gift. You might remember last spring we planted a chamomile plant in our herb garden. Then we learned how to harvest chamomile flowers. All this work was done with the intention of making chamomile tea…guess what? I made my very own homemade tea bags…homemade chamomile tea to be specific. This year's harvest did not yield as much as I would have liked, but chamomile grows like a weed, so I assume that next year I will have a much, much larger crop. None the less I am super excited to gift this precious tea to a select few special people in my life.
Homemade Tea Bags: Chamomile Tea
1 tbsp dried chamomile flower heads per tea bag
cheese cloth
kitchen twine
decorative paper
glue stick
1. Fold the cheese cloth to be 2 pieces thick, cut the cheese cloth into 6 inch by 9 inch rectangles.Place about 1 tbsp of dried chamomile flower heads in the lower centre of the rectangle. Tightly, roll the flowers up in the cheesecloth.
2. Once you have rolled all the way to the top fold each end to the middle. Tie a 9 inch piece of kitchen twine around the tail ends. This will tie your tea bag together and will be the string that hangs outside of the tea cup.
3. Write or print out a label for the tea bag. Use the glue stick to adhere the name tag to the string. Simply fold the tag around the end of the string, securing it in place.
My little crop created 5 tea bags. However, you could easily head to your local bulk store and create your own custom tea mixture. As I said, this year's tea bags will go to a few special people. What I love about this gift is that I grew it, the girls and I harvested the flowers, we dried them and we wrapped them up. Made from our home, with love. Are you making any special gifts for anyone this year? I would love to know what you are making.
Disclosure – I am participating in the Life Made Delicious Ambassador Program by Mom Central Canada on behalf of General Mills. I received compensation as a thank you for participating and for sharing my honest opinion. The opinions on this blog are my own.