Do you have a designer Christmas tree? You know, like the ones you see in magazines. Those trees look so lovely, but I wonder where are all the kid made ornaments? Our Christmas tree is a true family tree. We have ornaments that my husband and I made as children right along side the ornaments our daughters have made. I wouldn't have it any other way. This year we are adding a new ornament to the holiday decoration supply; Harold's purple candy canes. These sugar free candy canes were inspired by the classic book by Crockett Johnson "Harold at the North Pole"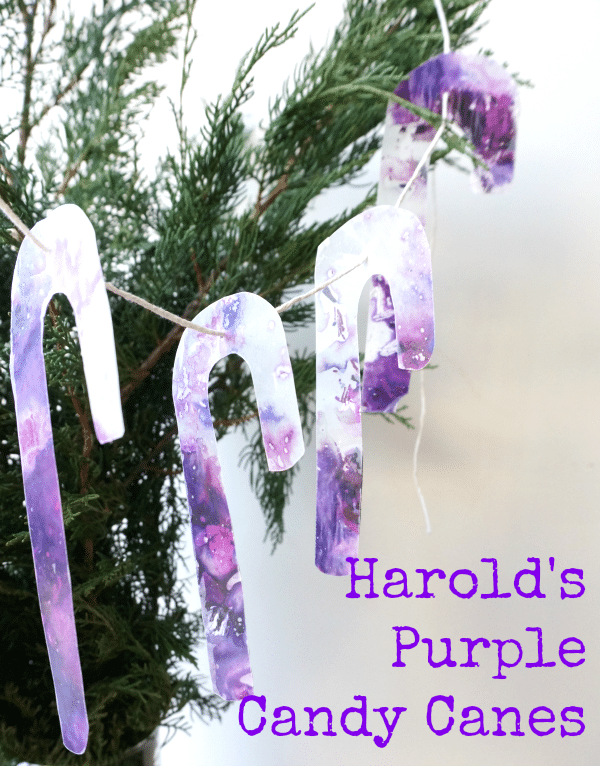 Kid Made Ornament: Harold's Purple Crayon Candy Canes
You will need
purple crayons
white crayons
pencil sharpener
waxed paper
iron
towel
scissors
string
The first step is to gather up all sorts of purple crayons. This craft is an eco-friendly way to use up the ends of crayons…we all have those little nubs of crayons left in the bottom of boxes. With the pencil sharpener, create a bowl full of purple crayon shavings and a separate bowl of white crayon shavings.
Once you have your crayon shavings, cut a piece of waxed paper…about 12″ long. Now, we experimented with melting our crayon shavings in the shape of a candy cane and it was disasterous…didn't work…the crayon melted everywhere. That is how we ended up taking the alternate route. Sprinkle the crayon shavings in a pattern of white and purple shavings dotted all over the waxed paper.
Place a second sheet of waxed paper on top of the crayon shavings. Place a towel on top of the waxed paper and iron the pieces of waxed paper together. Use a iron set at a medium temperature – whatever that is for your iron. Continue ironing until the crayon shavings are melted. Let the waxed paper cool and then cut out the candy cane shapes.
With a needle, poke a piece of string through the candy cane…to hang from the tree. Alternately, we decided to turn a few of our candy canes into a garland, by threading them together on a long piece of string. Hanging in the window, our purple crayon candy canes make delightful sun catchers. We are pretty sure that Harold would love these candy canes.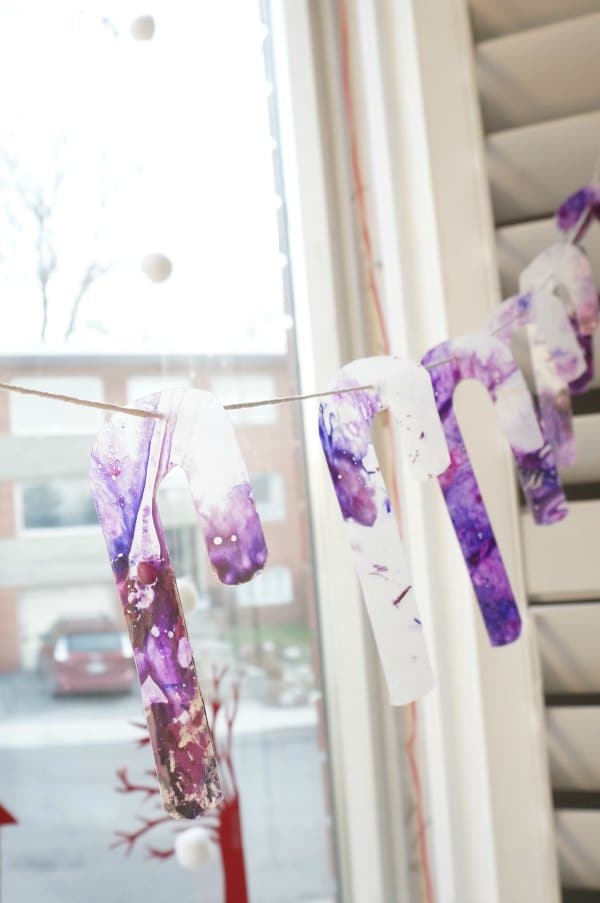 Today's post is part of a fabulous celebration of kid made ornaments that is being hosted by Melissa from Mama Miss. Be sure to check out the other children's book inspired kid made ornaments that are being shared today on…
Living Montessori Now
Heart of Deborah
Kid World Citizen
The Fairy and the Frog
The Educators' Spin On It
Lemon Lime Adventures
Mama.Papa.Bubba.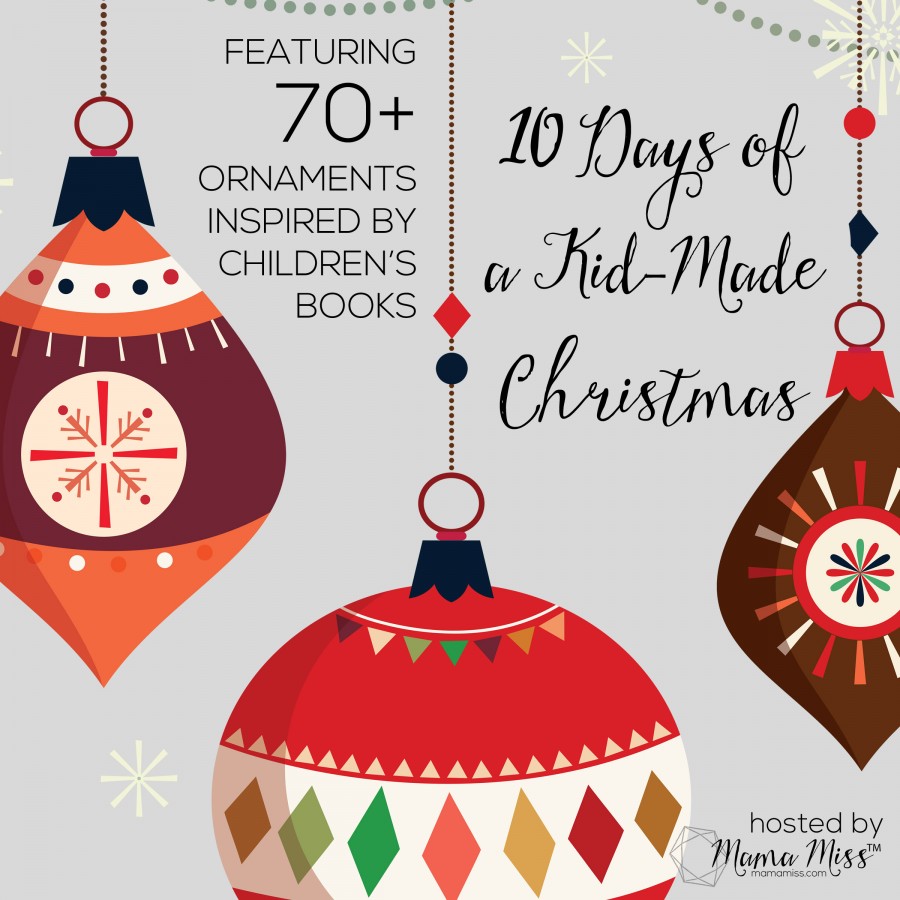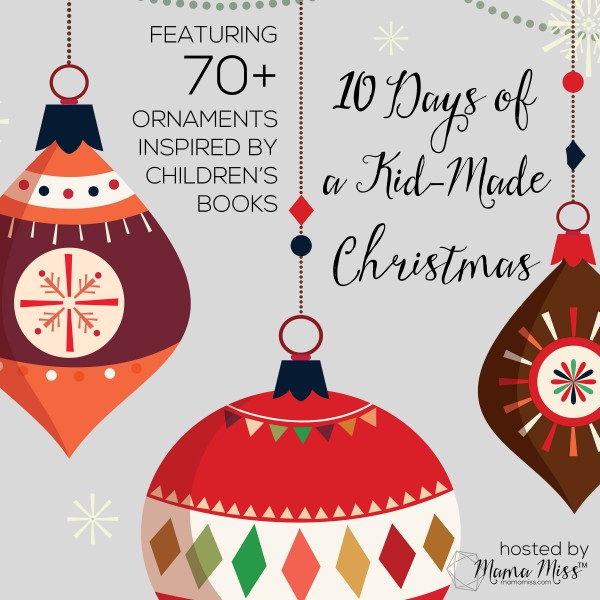 Looking for more ways to connect with your kids this holiday season?
Come join Kitchen Counter Chronicles on Facebook and Pinterest.
Be sure to subscribe to receive our ideas delivered to your inbox.