I am super excited to share with you a round up of awesome fall outdoor play posts. These activities will help you and your kids embrace and enjoy the cooler autumn weather.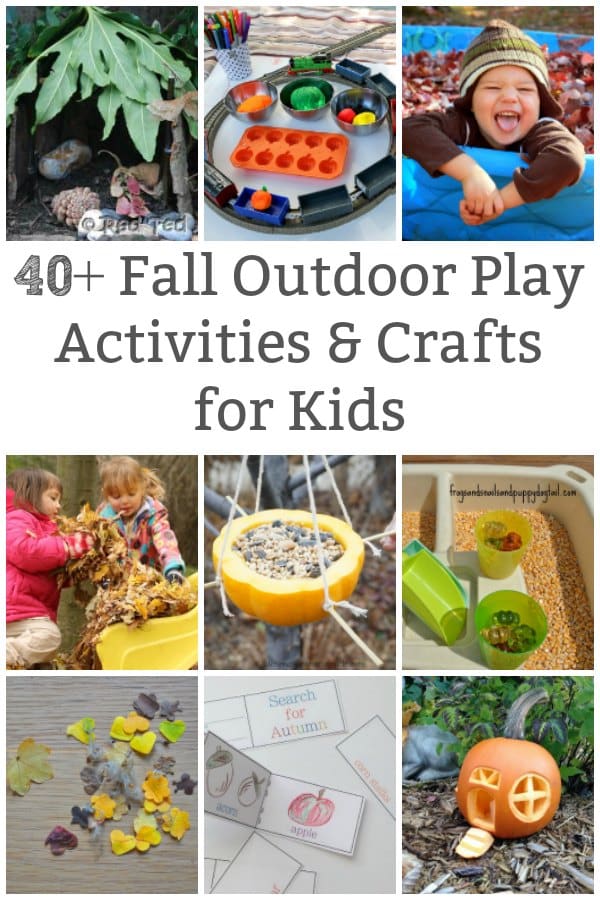 The fall is such a beautiful time of year to get outside and play. No matter where you live you will find this collection of fall outdoor play activities inspiring.
40+ Fall Outdoor Play Activities for Kids
Now, even with all these awesome ideas it is still important to remember to dress properly. Dressing in layers is important in the fall. The breeze might be chilly, but the sun will make you warm. So, wear a jacket with a sweater. Wear light gloves and proper footwear. If it has rained recently, don't forget to wear boots. Bring along a towel so you can clean off before getting back in the car or heading back into the house. Preparation is all so very important when it come to outdoor play with kids.
Fall Outdoor Play Activities – Playing and Doing
Hands on as We Grow – Go on an outdoor fall texture scavenger hunt
Edventures with Kids – Create a fall nature tray for the kids to explore
Happy Hooligans – Raking is fun when you are building leaf roadways
Mama Papa Bubba – A fun leaf maze is another way to enjoy raking the leaves
My Nearest and Dearest – Pumpkin sensory play is a fun hands on activity
The Golden Gleam – Easy mud pie kitchen – because who doesn't love a mud pie
Kitchen Counter Chronicles – Make and play apple bean bag toss
Kitchen Counter Chronicles – Learn how to dry the herbs that you grow in your garden
Happy Hooligans – Laughing in the leaf maze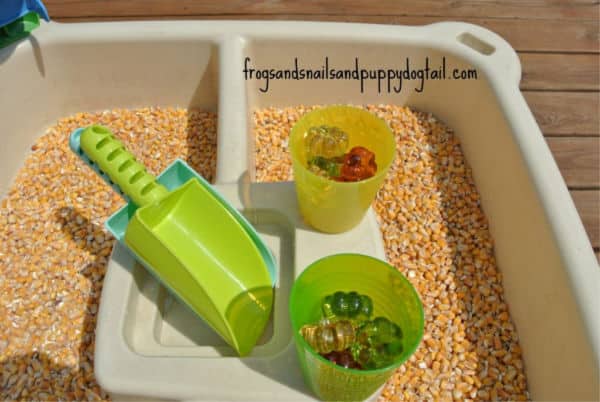 Frogs, Snails and Puppy Dog Tails – Fall corn sensory play
Crafting Connections – Cool weather planting in the garden
Use a little pumpkin to make a backyard bird feeder
Mama Papa Bubba – Create a super simple mud kitchen
Rhythms of Play – How many leaves can you catch and count?

Bring along this little Search for Signs of Fall booklet and draw everything you see
Edventures with Kids – Tips for hiking with kids
East Coast Mommy – Check out this fun collection of outdoor play activities
Red Ted Art – Foraging with kids tips
Use a little pumpkin to make a fairy jack-o-lantern house
The Boy and Me – Visiting a pumpkin patch
Fitness Cheerleader – Fall family active activities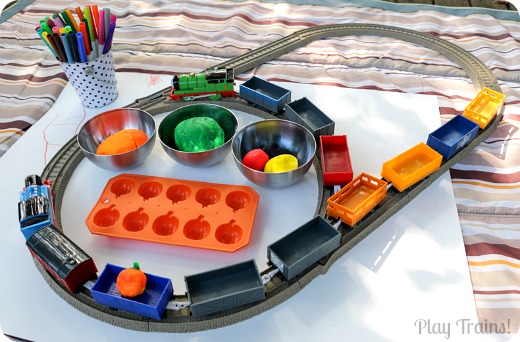 Play Trains – Outdoor fall train with play dough pumpkins and more
Life at the Zoo – Exploring how old a tree is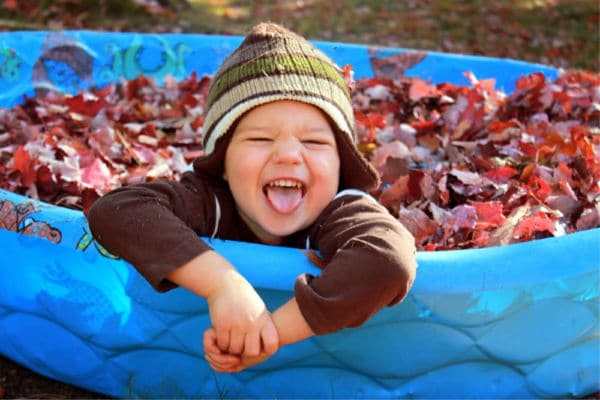 Fireflies and Mudpies – How much fun is swimming in leaves!
Kids in the Garden – Searching for colour in the fall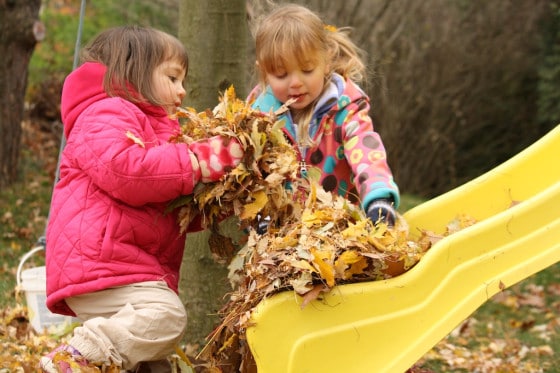 Happy Hooligans – Leaf slide fun
Mama Papa Bubba – Playing with a simple backyard balance beam
Fall Outdoor Play – Crafting and Creating
Edventures with Kids – Fabulous collection of fall nature crafts
Red Ted Art – Horse chestnut streamer toys
Play Trains – Create a fall pumpkin patch train ride
My Nearest and Dearest – Smashing pumpkins – yep!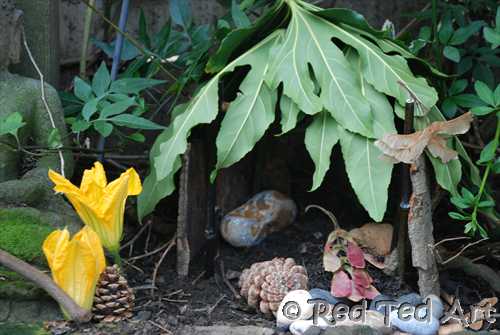 Red Ted Art – Creating lovely elf houses
Mama Papa Bubba – Rainy day splatter painting outside on a rainy day
Family Food and Travel – Build an outdoor chalkboard
Lalymom – Bring all those fall garden cuttings outdoor to create
Happy Hooligans – Everything fall makes the most beautiful fall collage
Wildflower Favours – Transform fallen leaves into the most beautiful leaf confetti
Powerful Mothering – Fall window suncatcher
Red Ted Art – Leaf Crowns are truly majestic!
Mama Pea Pod – Pumpkin sun catcher – capture the fall sunshine
Maro's Kindergarten – Create sweet rock owls
What will you and your family do outside this weekend?
---
Related posts
With fall comes Halloween – print off our Halloween scavenger hunt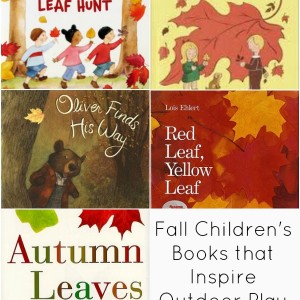 We've gathered together a collection of books that celebrate fall outdoor play
---
BE SURE TO SUBSCRIBE TO KITCHEN COUNTER CHRONICLES TO HAVE OUR DELICIOUS RECIPES, FUN CRAFTS & ACTIVITIES DELIVERED DIRECTLY TO YOUR INBOX.
YOU MAY ALSO LIKE TO FOLLOW ALONG ON FACEBOOK AND TWITTER.
LOOKING FOR MORE FUN THANKSGIVING INSPIRATION? CHECK OUT OUR HALLOWEEN AND THANKSGIVING FUN BOARD ON PINTEREST.
---