The summer days are packed with activities. When the cooler fall days arrive we tend to slow down. It's time to fill our time with slower fall activities…like reading a good book. I have always loved fall books for kids.
Check out all of our amazing book recommendations on our EPIC Top Books for Kids page.
Pages filled with colourful images of trees and children wearing sweaters and scarves. Adventures that involve pumpkin patches and apple trees and jumping in piles of leaves. We've gathered together a few of our favourite fall books for kids.
I store our seasonal books in a bin. At the end of each season, I pile up the books and pack them away until the season arrives again. When I bring out the bin of fall books, it's like the kids are visiting with old friends. This is a great way to extend the life of books. We have a bin for Christmas books, summer books, spring books and fall books.
15 Books About Fall for Kids
Clifford and Emily Elizabeth are a fave all year round
Pinkalicious heads to the apple orchard
Watch the leaves come to life in Lois Ehlert's classic Leaf Man
A story about finding beauty and fun in unlikely places, The Cooked Apple Tree
Follow a tree through all of the seasons with Barbara Reid's Picture a Tree
The lady is at it again, this time she's swallowed some leaves!
The Little Yellow Leaf isn't quite ready to fall…when will the yellow leaf let go?
We're Going on a Leaf Hunt will send you and your kids off on your own outdoor adventure
Do you notice all the little changes that take place as we say Goodbye Summer, Hello Autumn?
Everyone loves a pop-up book! Leaves: An Autumn Pop-Up Book illustrates all the activity taking place in and around the trees in autumn
When the leaves start to fall, Fletcher starts to worry…what will happen to his tree? A very sweet story with lovely illustrations.
Get ready for a family trip to the apple orchard or pumpkin patch with the brightly illustrated Apples and Pumpkins.
If you have never read an Elsa Beskow book before, then you are in for a treat. Follow the forest adventure of two acorn children in the fall, in Woody, Hazel and Little Pip. Totally delightful.
The sing-song phrasing of The Roll-Away Pumpkin will engage your child's imagination. Will Marla catch her rolling pumpkin?
Everything gets a little jumbled in Fall Mixed Up. Will everything ever be straightened out again?
Did your family's favourite fall book make our list? If it didn't, let me know in the comments below and I'll be happy to add it to the list. So many great books to share with our kids this autumn.
---
Related Posts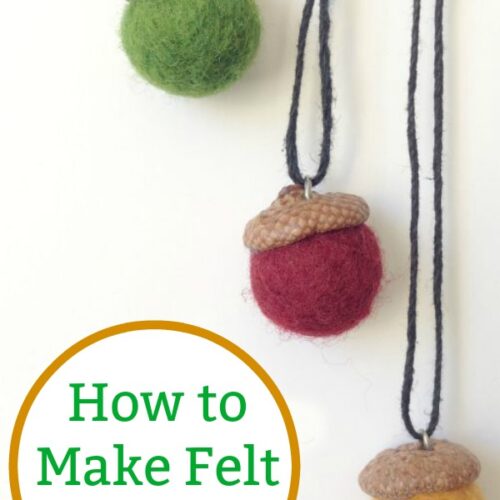 How to make a felt acorn – a simple craft for kids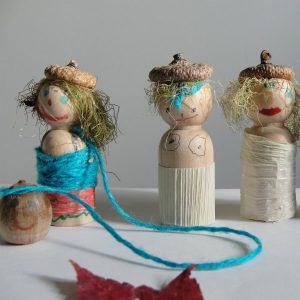 Use everything you collect on your hike to make a nature family
---
Make sure you are following along…
SUBSCRIBE TO KITCHEN COUNTER CHRONICLES TO HAVE OUR DELICIOUS RECIPES, FUN CRAFTS & ACTIVITIES DELIVERED DIRECTLY TO YOUR INBOX.
FOLLOW KITCHEN COUNTER CHRONICLES ON