Halloween is a great time to go on a walk through the neighbourhood. An outdoor Halloween scavenger hunt is a terrific Halloween activity for kids. We've shared all kinds of cool scavenger hunts over the years, but this Halloween scavenger hunt is a little bit spooky.
When my girls were younger they weren't very keen to check out all the scary Halloween decorations at night, but during the day was a different story. By the light of the day spooky things lose a lot of their – scariness. We would walk around and talk about how silly and unrealistic the actually witches were, or how beautiful the ghosts looked as they swayed with the breeze. There are lots of kids who have a hard time separating "real" from "fake" and these walks truly helped her work through her fears.
Halloween Scavenger Hunt for Kids
We thought it might be fun to turn our Halloween walk into a Halloween scavenger hunt…complete with a free printable outdoor Halloween scavenger hunt for kids.
I have created a simple scavenger hunt that kids of all ages can use to search and tally up what they find on a Halloween night or day.
Simply print off our new printable outdoor Halloween scavenger hunt (or you can print off our older Halloween Scavenger Hunt ), and don't forget to bring along a pencil.
Once you have printed off the scavenger hunt, clip it onto a clipboard. The scavenger hunt has both words and pictures – which makes it easy for kids of all ages to use. You'll be searching for all kinds of fun Halloween items…
tombstones
skeletons
jack o'lanterns
There is a blank line, where the kids can keep track of how many of each item they see. I remember how fun it was to count up all the jack o-lanterns on Halloween night. At the end of the night there might be a prize for the kid who finds the most of one particular item. Or, maybe a prize for the kid who finds each item on the sheet? Add a modern twist and have the kids take a picture, with a phone, of each spooky item they find.
What will you discover on your Halloween walk through the neighbourhood?
---
If your kids like scavenger hunts, then they will love these…
Summer Scavenger Hunt for Kids
ABC's Scavenger Hunt
Search for Autumn Printable Booklet
Earth Day Scavenger Hunt
Search for Spring Printable Booklet
---
Related Posts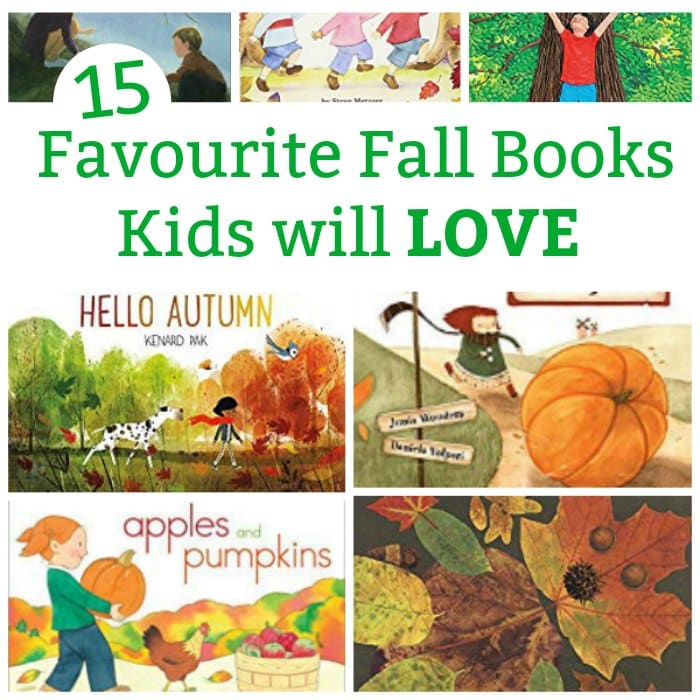 Check out our collection of fall books for kids to read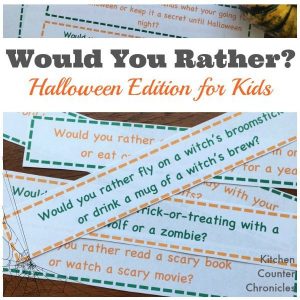 Have fun with our free printable Would You Rather Halloween questions for kids
---
Make sure you are following along…
SUBSCRIBE TO KITCHEN COUNTER CHRONICLES TO HAVE OUR DELICIOUS RECIPES, FUN CRAFTS & ACTIVITIES DELIVERED DIRECTLY TO YOUR INBOX.
FOLLOW KITCHEN COUNTER CHRONICLES ON