We have created many, many
Halloween crafts for kids
over the years. One of my all time favourite Halloween crafts is our super simple painted
Halloween leaf ghosts
for your Halloween tree.
Disclosure: There are Amazon Affiliate links in this article which means, at no additional cost to you, we could receive compensation for our recommendations. You can read our full disclosure policy on our Disclosure Page for more details.
Last week I was walking our dog, George, through the park and I came across a large fallen branch. My mind immediately saw the potential in this branch. I saw that it would make a perfect Halloween tree. But first, I had to get the branch home. So, I picked it up and carried it all the way home…looking slightly strange as I walked along the city streets with a 5 feet long tree branch under my arm.
While on this same walk, I picked up a big pile of fallen leaves. Have you ever noticed that fallen leaves look like floaty ghosts? They do!
Once I had the branch home, and I had chopped it down to size, it was time to get decorating. I was inspired by the fallen leaves that are all around us right now. With a little paint and some markers, we were able to transform those fallen leaves into ghosts to decorate our Halloween tree.
How to Make Halloween Leaf Ghosts
fallen leaves (we used oak tree leaves, maple leaves and ginko biloba leaves)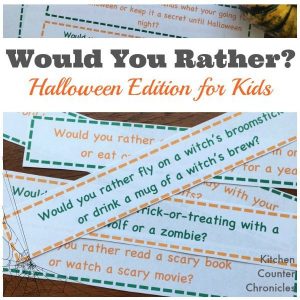 Print and play a game of Would You Rather Halloween Edition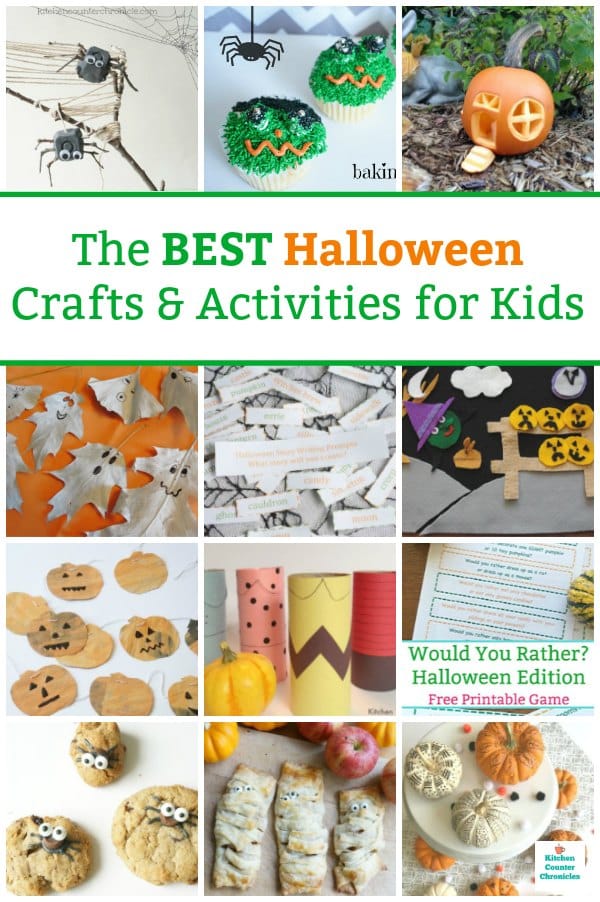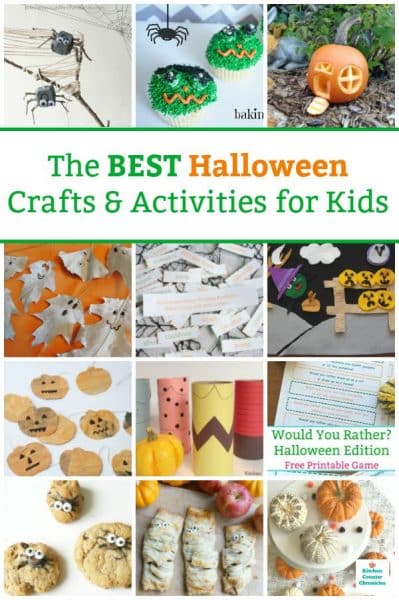 Check out all of our super fun Halloween crafts and activities for kids to make
---
Make sure you are following along…
SUBSCRIBE TO KITCHEN COUNTER CHRONICLES TO HAVE OUR DELICIOUS RECIPES, FUN CRAFTS & ACTIVITIES DELIVERED DIRECTLY TO YOUR INBOX.
FOLLOW KITCHEN COUNTER CHRONICLES ON