Spring break is coming up…how did it creep up so quickly? You know we love sharing all the awesome crafts for tweens, but spring break needs more than crafting. We've pulled together a collection of fun activities to do with tweens over spring break.
As usual, we will be hanging around our house over the break. In past years it has been pretty easy to occupy my daughters' time. A couple of crafts and games and the week would quickly pass by. Finding fun activities to do with tweens over spring break is a little different.
As my girls get older, their interests are changing and how they want to spend their time is changing too. If you have a tween, boy or girl, in your home then you know what I mean. So, I'm getting prepared, doing a little planning. I've put together a collection of activities to do with tweens over spring break.
Cool Spring Break Ideas for Tweens
Ask Your Tween – Tweens are looking for a little respect, so give it to them. In the past, I might have taken the sole responsibility for planning our break activities. This year, I'll be looking to my tween for her ideas. As long as they aren't totally unreasonable…we won't be booking a last-minute trip to NYC…we should be able to incorporate her ideas into our agenda.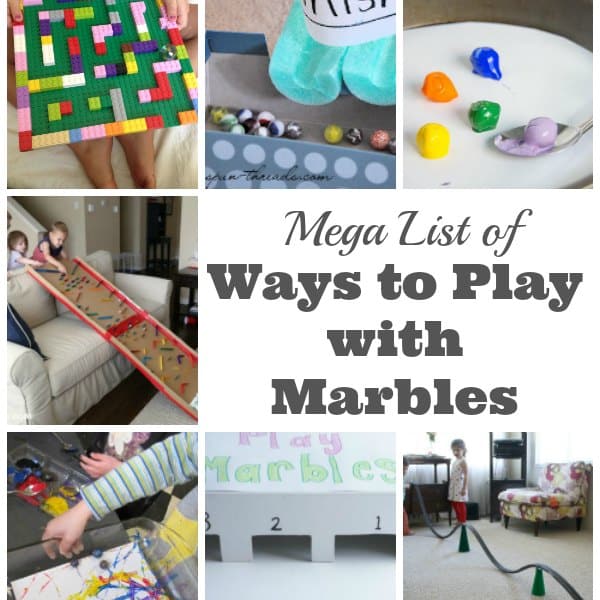 Game Day – Theme days are an easy way to plan your time. For a tween-friendly game day mix things up a little. Have everyone pick their favourite game…mom, dad and kids. The games don't have to be board games, they can be video games, outdoor games or going out to a game space. We have a local board game cafe that we visit during spring break and it's a blast. On our game day, everyone has to play each game. I am quite possibly the worst video game player on the planet…how fun would it be to see me attempt Minion Run. Keep score or don't…it's up to your family. Turn the day into a tournament of champions…or make it all about fun. Check out our MEGA list of ways to play with marbles. You'd be surprised how much fun you can have with this old-fashioned toy.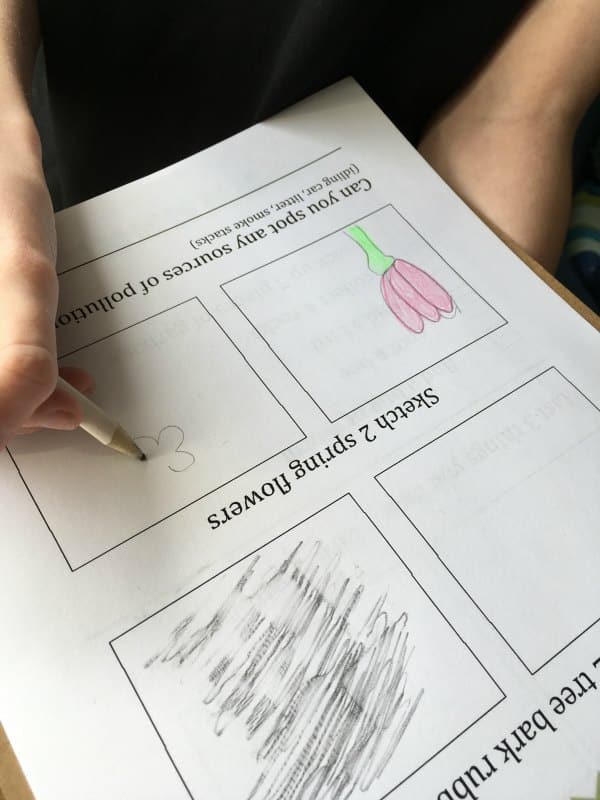 Get Outside and Play – Pick an outdoor activity that everyone can participate in. Tweens spend a lot of time inside classrooms all year long…spring break is the time to get outside. What is your tween interested in? Sports – go ice skating, sledding, skiing, swimming, play soccer, baseball or basketball. Do you have a nature tween – take a nature hike, go bird watching, head to the beach, pack a picnic lunch or go on a scavenger hunt in the woods. We have a big selection of scavenger hunts, our Earth Day scavenger hunt is my kids' favourite…and it doesn't have to be Earth Day to do it. Is your tween uninterested in being outside? Start with small outings; spend a little time cleaning up your backyard or garden, go for a quick walk to the corner store…find a way to get outside.
Let the Tween Meal Plan – I think most parents can get behind this one. Let your tween plan the day's meals. Give your tween full run of the cookbooks, the grocery list and the kitchen. This is a simple way to start teaching your tween valuable life skills. If your tween needs a helping hand, then reach one out. At the end of the day, sit down and enjoy your child's creation. My youngest announced that she wants to make lemon poppy seed cookies during March break – I cannot wait to enjoy the fruits of her labour. Another super delicious kid-friendly recipe is our chocolate marble cake.
Young Artist Day – Take your tween to an art gallery, any art gallery. Open your child's mind to the visual arts. I'm telling you, all children benefit from exposure to art. Hand the camera over to your tween. Encourage your child to take pictures (without the flash) of his favourite pieces of art…he can use those pictures later. An easy way to extend the trip to the gallery is to stop at an art supply store. Take a look at the pictures of his favourite pieces of art from the gallery and pick up some supplies. Bring art home. Pick up a canvas, a sketch pad, paints, pencils, whatever. Get home and get arty. Need some inspiration, check out our Great Artists' posts. See how we were inspired by Picasso, DaVinci, Hockney and Cezanne.
Dance Party – Did you know that YouTube is filled with fun karaoke versions of songs…new and old. Make a microphone out of a hairbrush, sing and dance your heart out. Want to kick up the fun. Throw a list of favourite songs into a hat. Take turns pulling titles out of the hat…whatever song you pull, you have to sing. If you're feeling really brave take inspiration from TikTok and attempt some of the popular dance moves being shared over there. Good luck.
Pyjama Day – Kids love pyjama day, seriously. I know we've spent a lot of time in our pj's over the last couple of years…but…a spring break pyjama day is a little different. Spend the day in your jammies and maybe turn your house into a spa. Pick up some face masks, and new nail polish ahead of time then spend the day painting nails and styling hair…silly or otherwise. A day of chilling out at home is always appreciated by kids.
Fort Day – Okay, my kid is a tween, not a toddler. What we often forget is that tweens are stuck in the awkward zone between kid and teen. Help your child embrace her younger instincts. Kids love building forts. Bring out the blankets. Build a fort in the living room, basement, bedroom or backyard. Extend the fort building by encouraging your child to name the fort/building, create signage. If the fort is a shop then make the accessories. If the fort is a tree fort, then make some bugs and birds for the fort. Don't knock the fort down quickly. Although it might be taking up most of your living room, let it stand. Watch how the kids keep going back to the fort. They really are magical.
Movie Day – Did I mention that I love a theme? Pick a movie to watch, pretty simple. We've pulled together a collection of great tween books that have been made into great movies. What about making a movie? Get the kids to write the script, make the props, do the filming and screen their movie at the end of the day. Make some popcorn and watch their movie before the feature film. If you have Netflix, check out our list of the best shows for tweens. Or, take a trip to New York City with these big apple movies.
Phone a Friend – Don't forget that your kids' friends are on spring break too. Trust me, their parents are struggling to find ways to occupy time too. Plan a day when friends come over to play. Give yourself a break and let the kids play.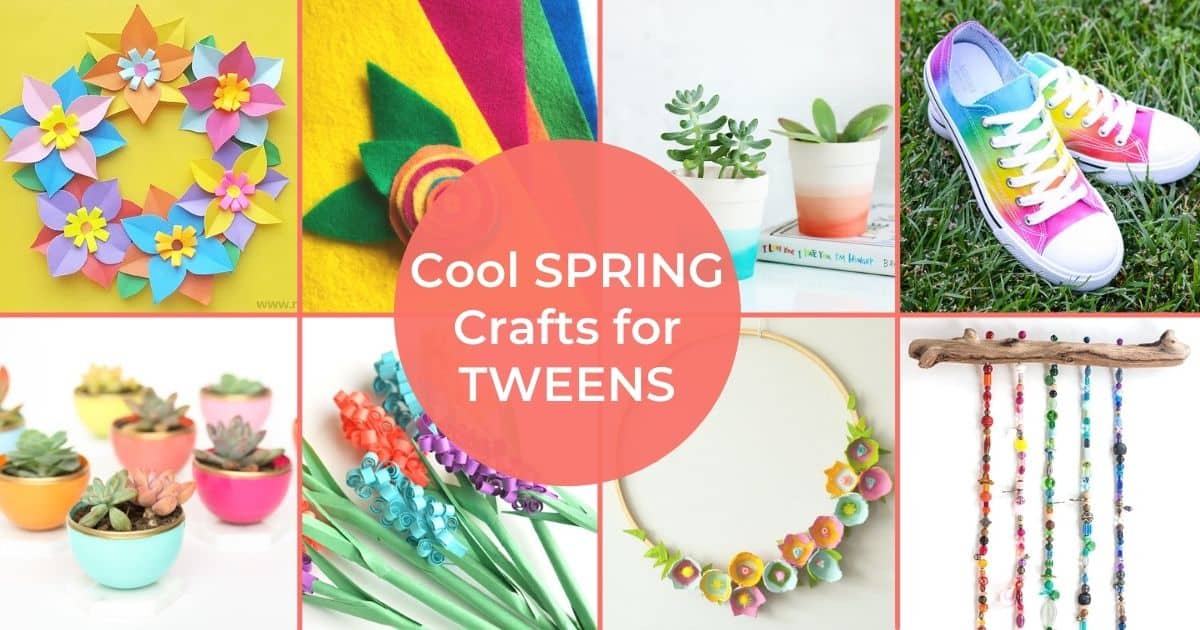 Get Crafty – Well, I couldn't skip the crafts! Check out all of these cool spring crafts for tweens or our fun friendship crafts for tweens to make. You can find so many creative crafts for tweens on our site. These crafts are a little more challenging for older kids to make.
I am really looking forward to this spring break. I enjoy spending time with my girls. We always seem to find fun things to do with our time. Our break actually starts tomorrow…which means we will be sitting down tomorrow morning and having a family conference to plan the week ahead. I have always found that having some form of a plan helps when the kids are home for a long break. Wish me luck – and good luck to you too.
---
More fun crafts and activities for tweens
Make a magic wand fit for Harry Potter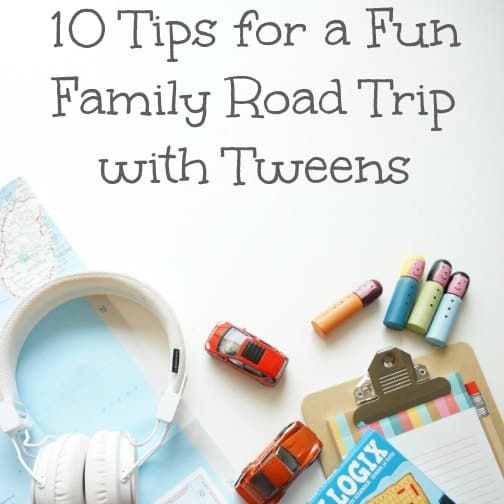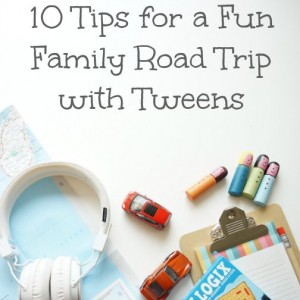 Tips for enjoying/surviving a road trip with tweens
Take doodling to the next level with creative zentangles
---
Make sure you are following along…
SUBSCRIBE TO KITCHEN COUNTER CHRONICLES TO HAVE OUR DELICIOUS RECIPES, FUN CRAFTS & ACTIVITIES DELIVERED DIRECTLY TO YOUR INBOX.
FOLLOW KITCHEN COUNTER CHRONICLES ON
---