Sisters…sisters have an incredibly hard time coming to a decision. Chocolate or vanilla? Forget about it. That argument could go on for days…and it has. Enter the remarkable marble pound cake. The ultimate compromise in cake form. A mother's dream come true. You can have both vanilla and chocolate cake – all swirled into one simple cake.
Marble Pound Cake
1/2 cup unsalted butter, room temperature
1 cup granulated
3 large eggs
1 tsp vanilla
1 3/4 cup all purpose flour
2 tsp baking soda
1/2 tsp salt
1/4 cup cocoa powder, dutch process
1 cup boiling water
2/3 cup buttermilk
Preheat the oven to 350°F. Butter a loaf pan and set aside.
In the bowl of an electric mixer, cream together the butter and sugar until light and fluffy.
Beat in the eggs and the vanilla.
Whisk together flour, soda and salt in a small bowl. Set aside.
Alternate mixing in the flour and the buttermilk to the electric mixer until combined.
Dissolve the cocoa powder in the boiling water. Set aside.
Scoop out a third of the batter and place in a small mixing bowl and stir in the cocoa mixture.
Use a large spoon to scoop dollops of vanilla and chocolate batter into the loaf pan. Make a checker board type pattern. You should have enough batter to make at least two layers of batter.
Use a long skewer or knife, to swirl the batter together…making the beautiful marble effect.
Bake in preheated oven for 50-60 minutes. Until toothpick inserted comes out clean. Remove from pan and cool on rack.
Enjoy.
Slice up this moist cake and wrap it up for the kid's lunch box. My kid's are always proud to bring food they have made to school for lunch. This cake is equally lovely shared with family for a special occasion dessert table. So, what's your favourite? Chocolate…vanilla…marble.
---
Today's post is part of a monthly Kids' Kitchen Monthly Series. Be sure to check out all the great kid-approved and kid-made recipes being shared.
Princess Aurora Swirl Cupcakes | Sugar, Spice & Glitter
Quick and Delicious Flourless Peanut Butter Chocolate Chip Muffins | Living Montessori Now
Homemade Taco Seasoning | Royal Little Lambs
Mud Pudding | Raising Little Superheroes
Roll-Out Butter Cookies | The Gifted Gabber
Simple Cupcakes for kids to decorate | Rainy Day Mum
Easy Zucchini Muffins | Mess for Less
Dairy Free Banana Nut Muffins | For This Season
Baked Mini Cinnamon Donut Holes | Kidgredients
Chocolate Butterscotch Rice Krispie Treats | Royal Baloo
Easy Bite Sized Chocolate Dipped Pretzels | Sugar Aunts
---
Related Posts
Bake a sour cream pound cake with a sweet cherry compote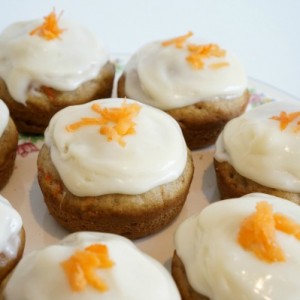 Let the kids help bake these carrot cake muffins
Transform a basic cake mix into these lemon cupcakes
---
BE SURE TO SUBSCRIBE TO KITCHEN COUNTER CHRONICLES TO HAVE OUR DELICIOUS RECIPES, FUN CRAFTS & ACTIVITIES DELIVERED DIRECTLY TO YOUR INBOX.
---