Fortunately, my love of Harry Potter books has been picked up by my girls. While my youngest daughter is a total fanatic, my eldest is really only in it for the movies…not the books. This summer we wanted to try out a couple of fun Harry Potter inspired activities. As all young wizards know, the journey into the wizarding world begins with the selection of a wand. So, our first activity was the creation of our very own Harry Potter magic wand. This is a super fun summer craft for tweens to make.
The first thing to understand is that the wizard does not choose a wand, rather the wand chooses the wizard. As such, the creation of our own wands began with a trip to the park in a search of the perfect sticks that would become our wands. After picking up many, many, many twigs and after swishing those sticks around in the air, we finally had the perfect sticks for the task.
Once we returned home it was time to adorn our wands. We gathered up our magic wand making supplies; embroidery floss, yarn, beads and white glue.
My daughters began by wrapping the twigs in embroidery floss. First, knot the beginning of the thread on the twig and add a dab of glue. Continue tightly winding the floss around the stick. Every once in a while add a dab of glue…the glue will be covered with the thread and it will dry clear, don't worry about the glue.
Feel free to add beads to the thread, or not. Wind as much thread as you like…don't be afraid to mix colours even. My eldest daughter took inspiration from the ombre thread she used and added colourful pink acrylic paint to her wand. How will you decorate your magic wand?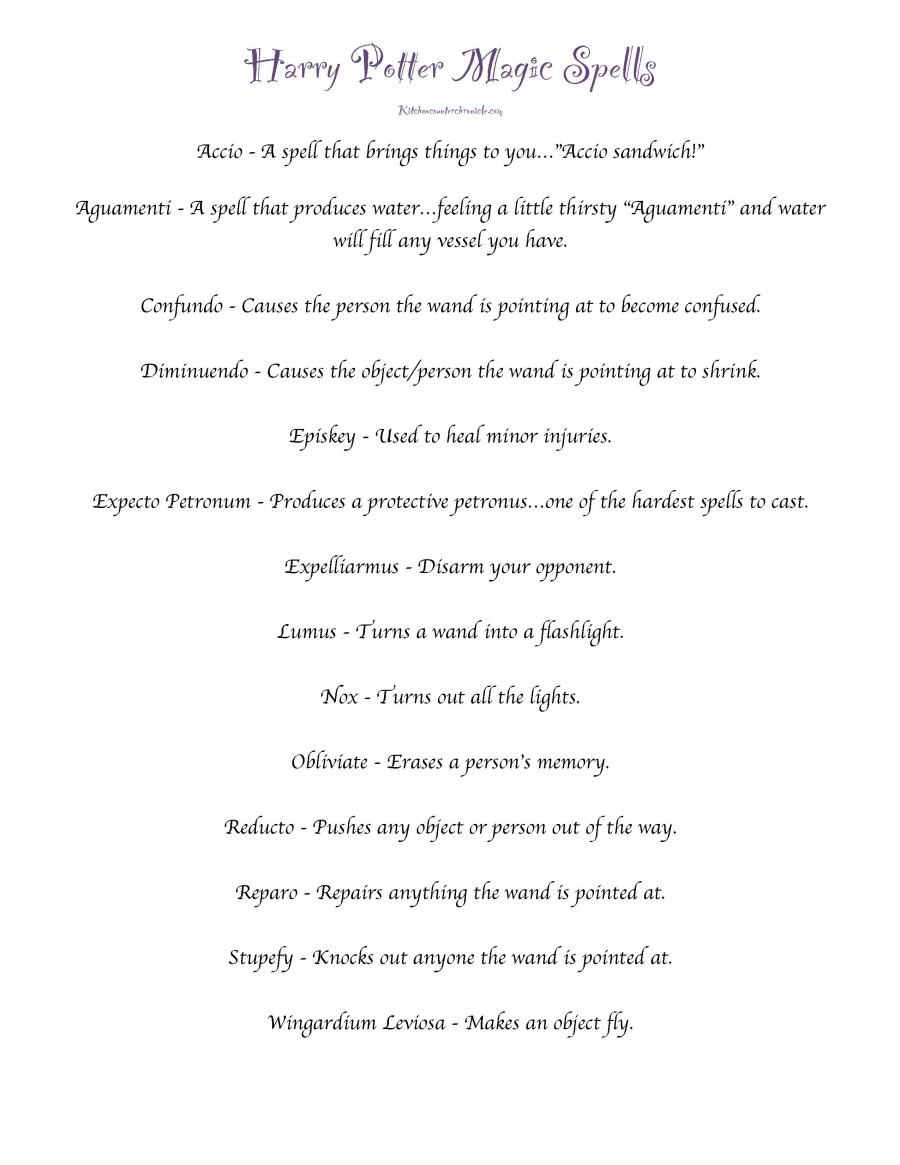 Now, what to do with a magic wand…cast spells, of course! We've put together a printable Harry Potter Magic Spells list. Simply click the link and learn a wide variety of our favourite spells from the Harry Potter series.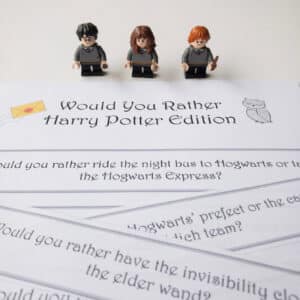 If your kids love Harry Potter, check out our Would You Rather Harry Potter Questions for kids. This free printable Would You Rather game is perfect for Potterheads of all ages.
---
Be sure to subscribe to Kitchen Counter Chronicles to have our delicious recipes, fun crafts & activities delivered directly to your inbox. You may also follow along Facebook and Twitter.
Looking for more articles about life with a tween? Check out our Tween/Teen board on Pinterest.
Follow Jen at KitchenCounterChronicle's board Tween & Teen on Pinterest.