Keep the tweens entertained all summer long with the BEST summer crafts for tweens…grab the craft supplies and have some fun. We share fun tween crafts all year round, but this collection is perfect for those long summer days.
Disclosure: There are Amazon Affiliate links in this article which means, at no additional cost to you, we could receive compensation for our recommendations. You can read our full disclosure policy on our Disclosure Page for more details.
A bucket filled with water and a few sandbox toys. That used to be enough to entertain my girls all summer long.
Seriously. A bucket filled with water, sitting on the back deck. They would joyfully splash in that bucket for hours.
Summer vacation is a few weeks away and I am staring straight into two months with 2 tween aged girls at home…two months. I have a feeling the bucket isn't going to cut it this summer.
"What do you want to do this summer?" I asked my eldest daughter, expecting a shrug and a brush off response. Instead, my daughter sat down and wrote a list. A list of activities that she would like to do this summer.
The truth is we have been sitting down and making a "things to do this summer" list on the first day of summer vacation for years now. I didn't realize that she had been paying attention. I didn't realize that my list making was rubbing off on her.
Let me throw in a little parenting * high five *
So, this list my friends is the list that I was handed from my tween. If you are looking for awesome summer projects for tweens (and teens too) check out this tween-made list.
Fun Summer Crafts for Tweens and Teens
Candy Wrapper Jewelry and Crafts
What is more fun than making a trip to the candy store? Making cool candy wrapper jewelry. Yes, there are so many awesome pieces of jewelry and crafts that can be made from all those wrappers. Check out this round up of candy wrapper craft projects and get busy eating that candy.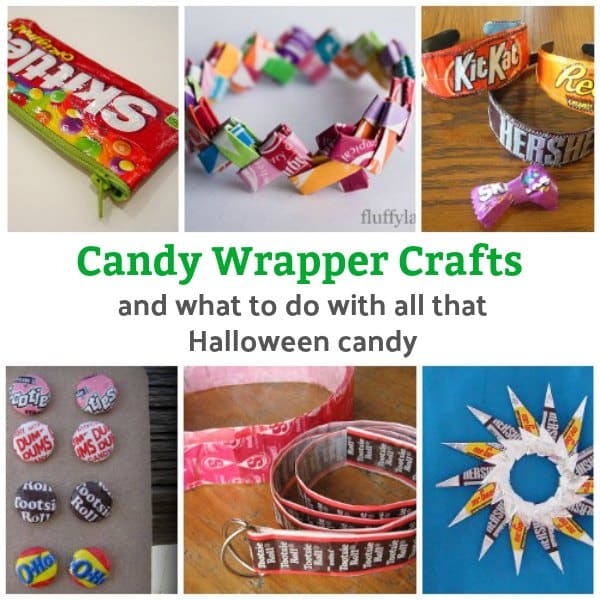 Tape Resist Art Project
If you are unfamiliar with tape resist art, all you need is a surface to paint on (canvas, paper, whatever), painter's tape (low tack tape) and paint supplies. A simple painting technique that kids of all ages and abilities can enjoy. Check out this awesome art project for tweens – tape resist step by step tutorial from the Artful Parent for a little inspiration.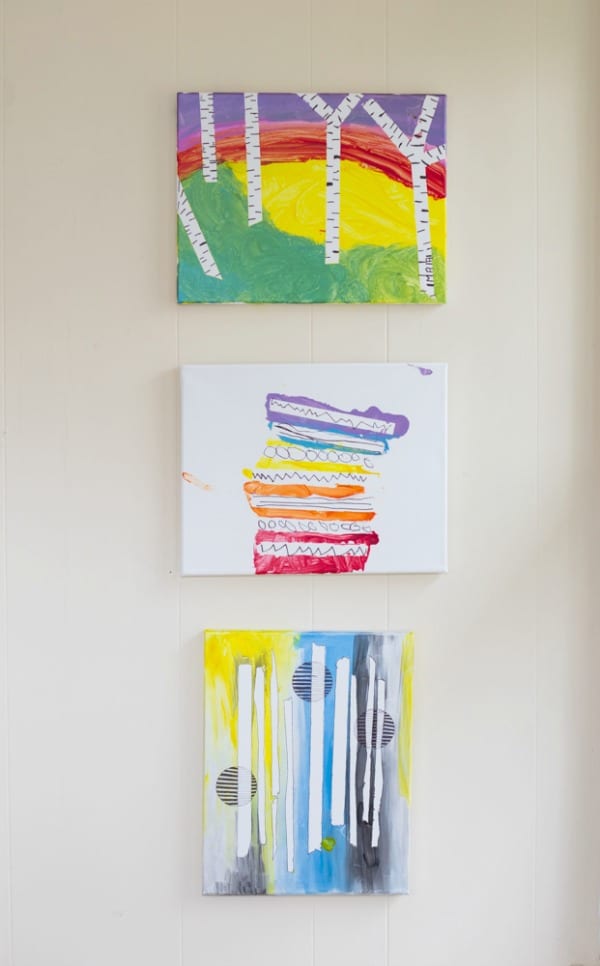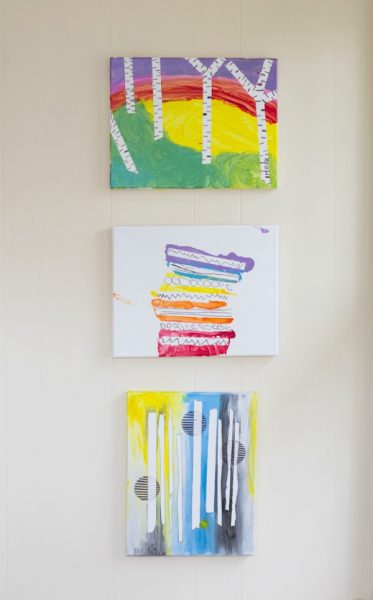 Make Clay Charms
We own this awesome Klutz Make Clay Charms Kit and my girls LOVE it. The kit includes instructions for making so many adorable charms. There are so many cool craft kits for tweens. I know we will be making lots of charms this summer.
Make a Harry Potter Wand
So, you might not be able to make the trip to Olivander's wand shop, but did you know that you can make your own Harry Potter inspired wand? Yep. Check out our colourful and totally creative wands and our printable spell sheet. Brush up on your wand skills this summer.
Bake and Decorate a Cool Cake
My eldest daughter is a big fan of the YouTube channel How to Cake It with Yolanda Gampp. We have watched most of the How to Cake it videos and they have inspired us to want to make some seriously crazy cakes this summer. Check out this spectacular watermelon cake.
Make A Bouncy Ball
Did you know it is possible to make your own bouncy ball? Yep, it's a fun, kitchen science project. Check out this simple recipe and tutorial from the 36th Avenue. This one is a super cool tween summer activity.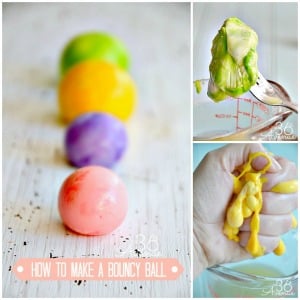 Experiment with Tye Dye
There are so many great tie dye tutorials over on the Tie Dye Your Summer website. I know we will find one or two to experiment this summer. Hot Tip: We made tie dye shirts this summer and we learned that tie dyed legs are also in fashion. Not to worry the dye washed off after a couple of showers.
Make Our Own Lip Balm
Who doesn't love soft and sparkly lips? It is so easy to make your own lip balm. Check out this tutorial from Happiness is Homemade to make lip balm in 10 minutes – with natural ingredients.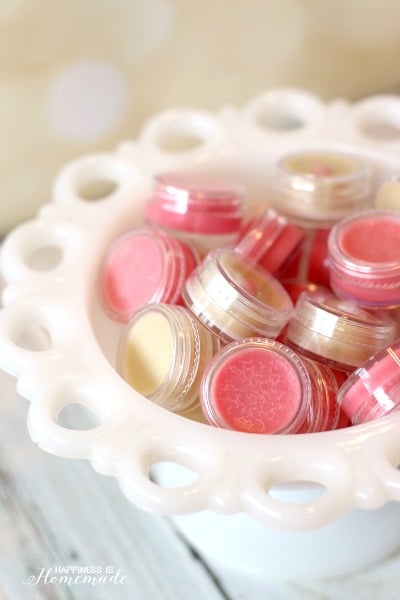 Sew a Pencil Case
We always come up with a few summer sewing projects and this year it looks like we will be making pencil cases. This pencil case sewing tutorial from Crazy Little Projects looks like a great place to start.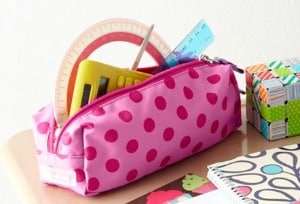 Create a Zentangle
If your crafty tween likes art projects and doodling, then they will love to make a zentangle. The tangle of lines and creative shapes is a very engaging summer art project for tweens. We share the step by step directions for making a zentangle.
Make Cool Friendship Pins
Grab the safety pins and beads to make a retro 80's craft – friendship pins. Whether you hang them on your jean jacket or you clip them to your shoe laces, making and sharing safety pin friendship pins is totally radical.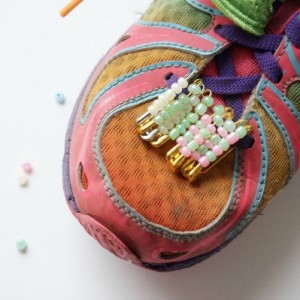 Bake a Batch of Doughnuts
Cakes and doughnuts – that's what summer is all about. We've never attempted making doughnuts before. Looks like this homemade glazed doughnut recipe from Ree Drummond (The Pioneer Woman) might be perfect for beginners.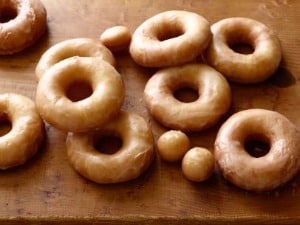 Make an Egg Carton Flower Wreath
Yes, those flowers are made from egg cartons! Let the tween get creative and crafty with the recycling bin. You would be surprised how beautiful an egg carton flower wreath can be. Take inspiration from the flowers in your garden.
Create Puffy Paint Art Piece
Yes, you can buy puffy paints from the store, but how cool is it to make your own? Check out this puffy paint recipe from One Little Project. I love the how the dried artwork looks…amazing.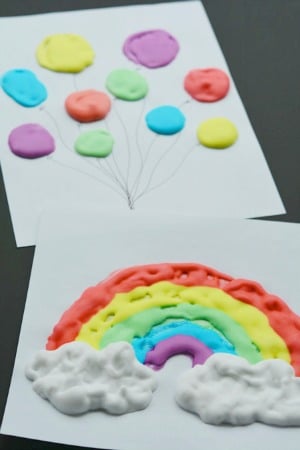 Paint By Numbers Art
Yep, the classic is back. We rediscovered the joy (and beauty) of paint by numbers paintings…how cool is this owl?! Simple enough for kids of all skill levels and challenging enough to keep the kids busy. The end artwork is totally frame-worthy.
Make a Planet Earth Necklace
Do you have an eco-conscious tween in your house? With a few simple ingredients, your kid can make their own salt dough Earth necklace. Let your creativity loose and make an entire solar system necklace!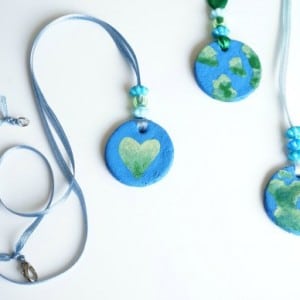 Make Bath Bombs
I love this bath bomb tutorial from Everything Etsy because it doesn't require any specialized equipment or ingredients. Perfect for a quick summer activity.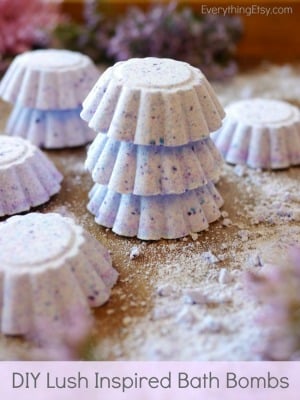 Make Friendship Pins With Fun Messages
Update the 80's inspired friendship pins with letter beads. Share a funny or sweet message on these safety pin friendship pins with your BFF and everyone in you SQUAD!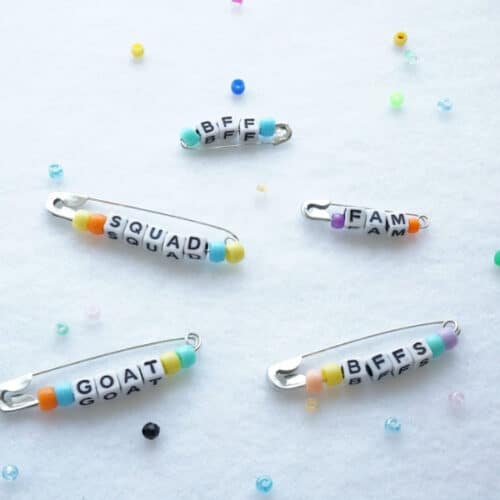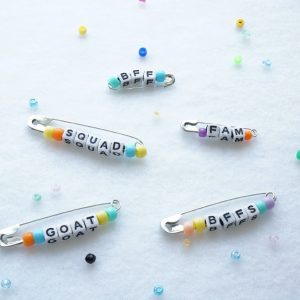 Hang Out With Friends
I love this item on the list. This one is pretty straight forward. Summer is all about hanging out with friends. Don't forget to get everyone's contact numbers before school lets out. Hanging out with friends IRL (in real life) is one of our all-time favourite summer activities.
I'm Bored Jar for Tweens
Still not sure what to do with your tween this summer? Print off our inspiring I'm Bored jar ideas for tweens. We have a whole pile of summer ideas for tweens your kids are going to love. A super fun way to spend time this summer.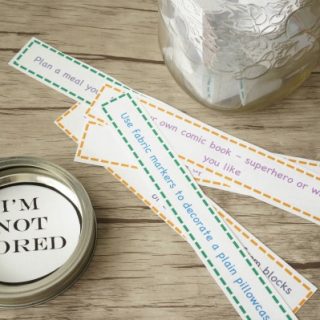 What was your favourite summer activity when you were a kid?
---
So, what do you think? Better than a bucket filled with water? My kids certainly think so. Now, bring on summer vacation. (Be sure to check out our YouTube channel for more video tween craft inspiration)
---
Other fun summer activities for tweens and teens…
Be sure to check out our Summer STEM activities to keep up the kids entertained and learning all summer long.
---
Make sure you are following along…
SUBSCRIBE TO KITCHEN COUNTER CHRONICLES TO HAVE OUR DELICIOUS RECIPES, FUN CRAFTS & ACTIVITIES DELIVERED DIRECTLY TO YOUR INBOX.
FOLLOW KITCHEN COUNTER CHRONICLES ON
---