We love creating and playing funny would you rather games at any time of the year – any holiday and any occasion. We've shared quite the collection of would you rather questions over the years. One of our absolute favorites is our Would You Rather Christmas Edition. I love it so much that I updated our old would you rather Christmas edition for kids – yep, this is a totally new and revised version. This is one of our many printable Christmas games for families to play.
Disclosure: There are Amazon Affiliate links in this article which means, at no additional cost to you, we could receive compensation for our recommendations. You can read our full disclosure policy on our Disclosure Page for more details.
Our would you rather games are a go-to road trip activity for our family. During the holidays we spend a lot of time on the road, visiting friends and family. Before we leave the house we make sure to print off our would you rather games to play in the car.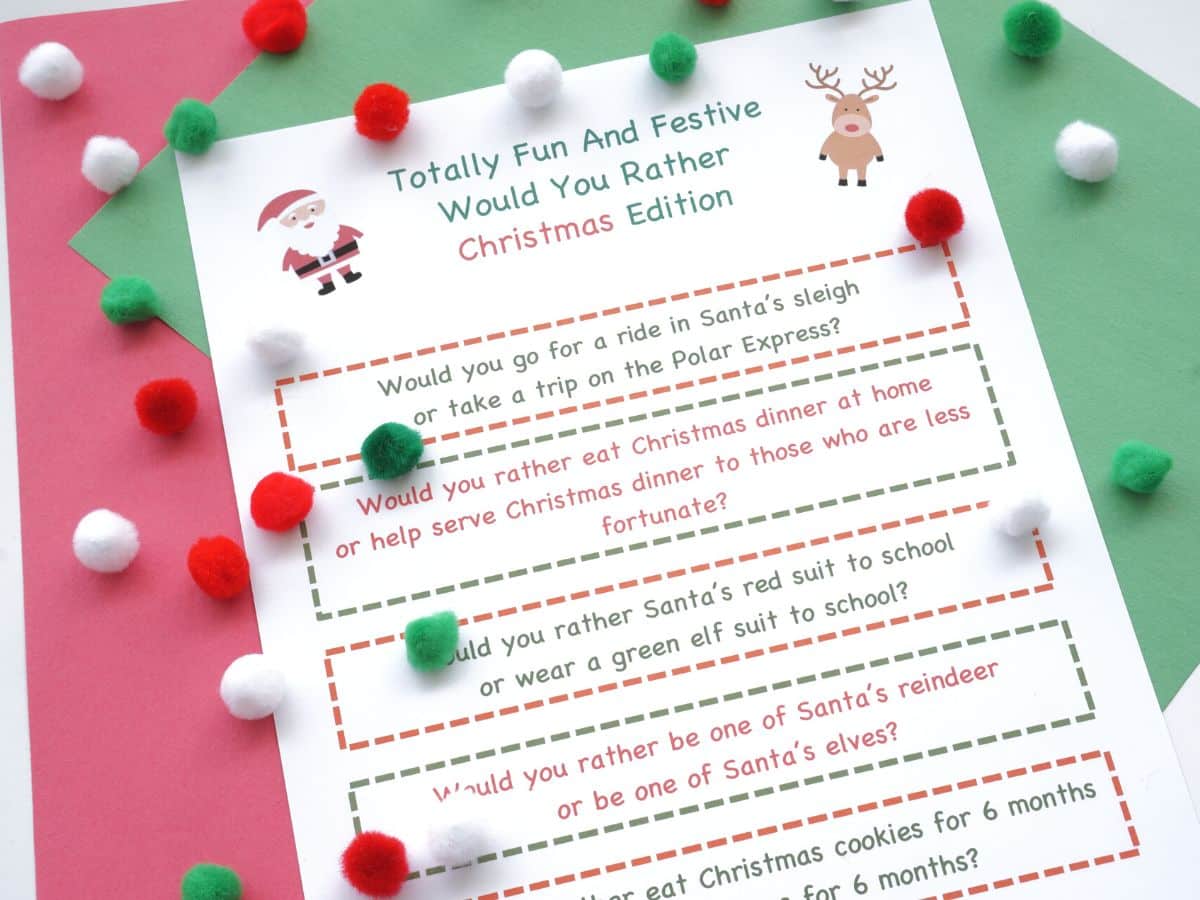 If you aren't familiar with the game "Would You Rather?", you might be wondering how do you play a would you rather game? It's a super simple game to play with kids, tweens, teens, and adults. We have created a series of silly questions that simply ask…would you rather?
Christmas Would You Rather Questions for Kids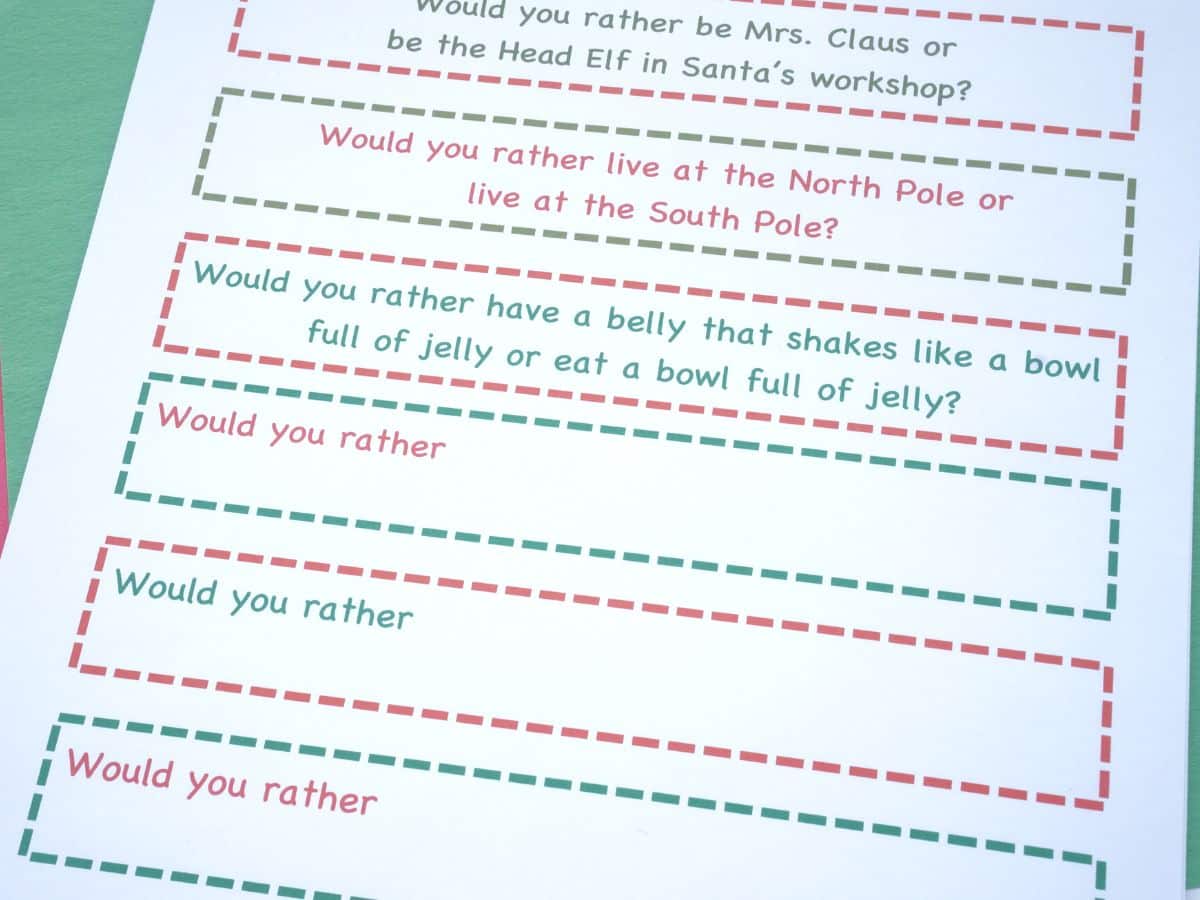 The very first thing you have to do is print out our Christmas Would You Rather Questions for kids. Then it's time to get down to playing the game. Discuss what choice you make. Defending your decision. Some of the questions are pretty silly, so the decisions are sure to lead to lots of laughs.
When I sat down to dream up our would you rather Christmas questions I turned up the Christmas carols on the radio, put on my Santa hat, and created 30 different festive would you rather Christmas questions for kids. It was so much fun.
Here are a few examples from our free printable game…
Would you rather eat Christmas cookies for 6 months or candy canes for 6 months?
Would you rather be Mrs. Claus or the head elf in Santa's workshop?
Would you rather live at the North Pole or the South Pole?
Tough Christmas questions for kids to answer.
We have even included a few blank would you rather question strips. Let the kids come up with their own questions or be inspired and make some custom questions yourself. Simply click this link and print off the Christmas Would You Rather Questions for kids and then cut out the individual strips.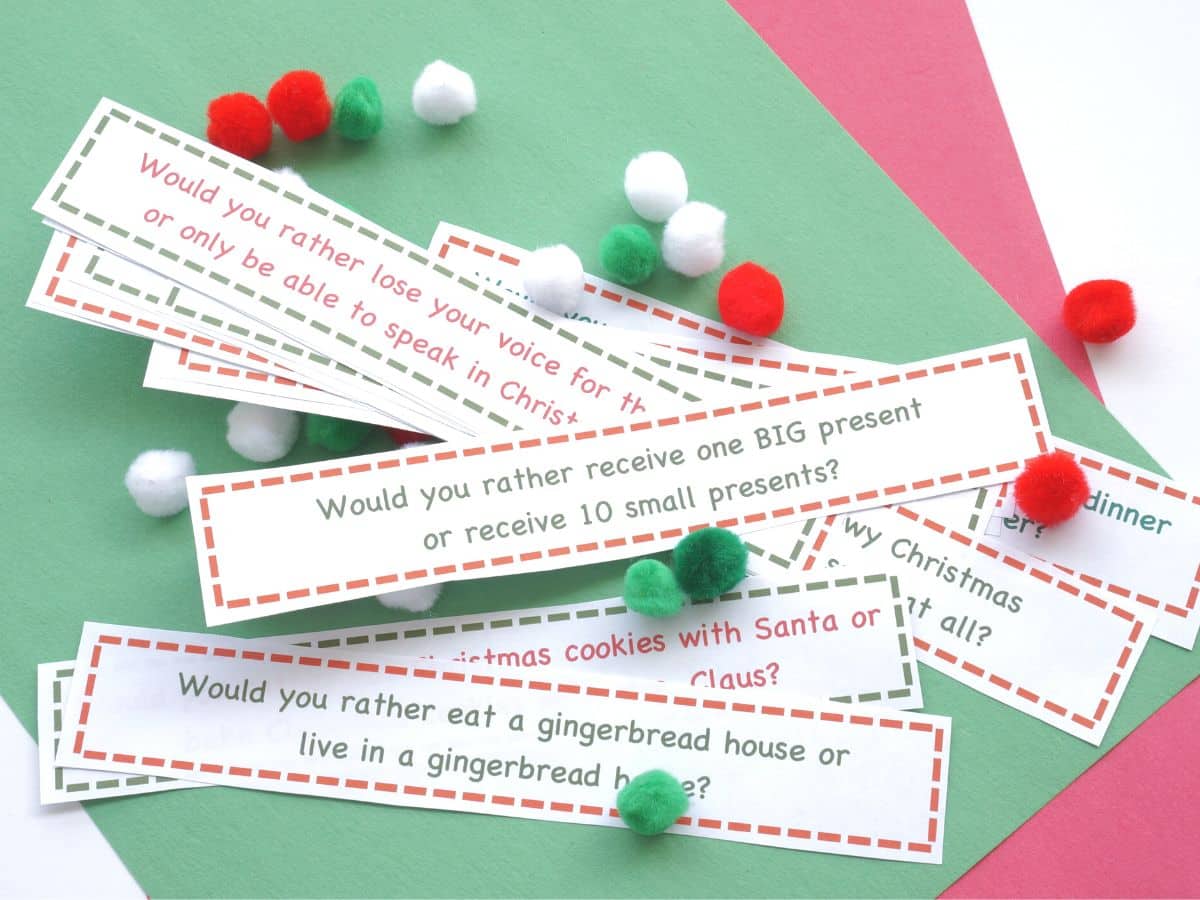 What to do with the would you rather questions?
I'll be cutting out the would you rather questions and adding them to my daughters' advent calendar. Each day a new question will appear. This is a great way to play. As I said before, another fun way to play is in the car or in your airplane carry-on bag, for long holiday travel trips.
I'll also be printing off an additional copy and sharing these with my nephew – I think he'll enjoy them too. For the gift, I'll simply place the slips in a mason jar and tie on some festive ribbon… an instant gift!
How to Use Would You Rather Questions for Kids In the Classroom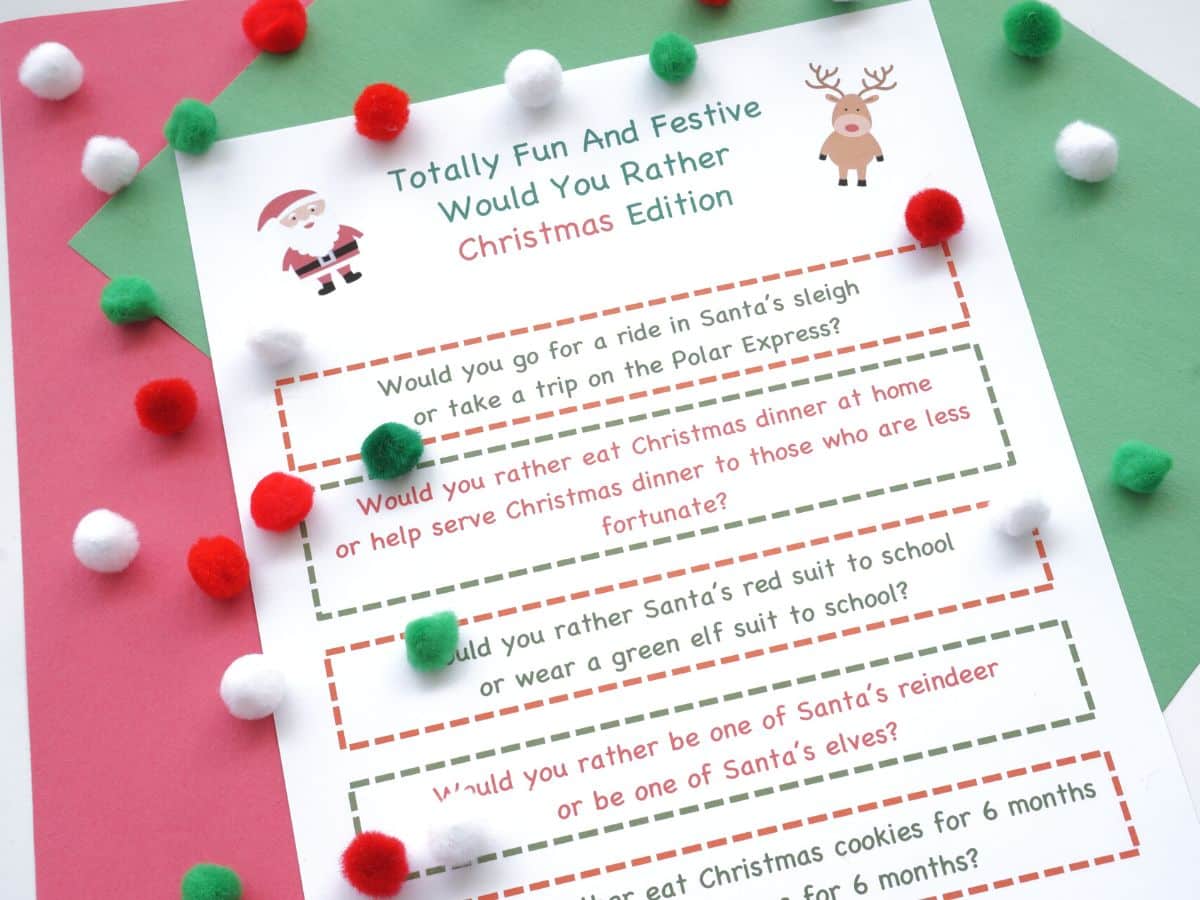 If you're a teacher – a would you rather game is perfect for the classroom. These questions are sure to spark some interesting debates. A simple way to bring a little holiday spirit into the classroom.
To play along simply click this link to print off your own copy of our Christmas Would You Rather Questions. Then cut out the strips and share.
How will you use the game? They would be great to bring along to a Santa Claus parade, or for the kids to do as they sit patiently at a holiday concert. Would you rather play this fun game or listen to your child complain about being bored?
If your kids have fun playing, be sure to check out our other Would You Rather games. We have a Harry Potter edition, a Halloween Edition, an Easter Edition, a springtime edition, and more! They make a great, family-friendly activity for any time of the year.
And, be sure to check out our newest edition – Elf Would You Rather Questions for Kids!
---
Looking for non-seasonal would you rather game for kids? Check out our EPIC 50+ would you rather questions that are fun for all seasons and all ages to play
Or, check out all of our fun printable Christmas games for families
---
Don't go just yet! If you liked this free Christmas game then you will love these Christmas activities for kids…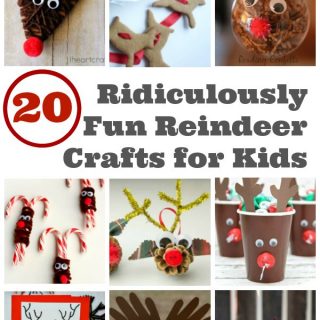 Check out our collection of reindeer crafts. So many silly reindeer crafts to make with kids
---
Make sure you are following along…
FOLLOW KITCHEN COUNTER CHRONICLES ON
SUBSCRIBE TO KITCHEN COUNTER CHRONICLES TO HAVE OUR DELICIOUS RECIPES, FUN CRAFTS & ACTIVITIES DELIVERED DIRECTLY TO YOUR INBOX.