Summer vacation is almost here. We are building our list of fun things to do. It is great to craft and play outside all day long, but I also like to include some time reading and working on comprehension and writing skills. You know we are always looking for awesome
summer crafts and activities
, but it's important to set some time aside for summer reading.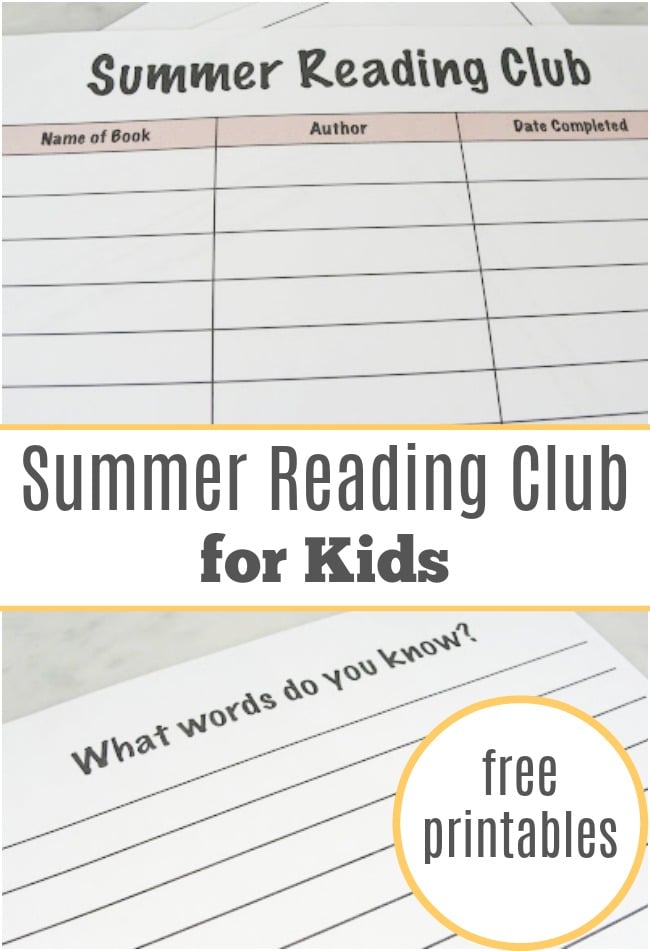 Our local library's summer book club is fabulous. Every summer we head to the library and sign up. For the last few summers we have had fun creating our own summer reading club. With these few printable pages, kids can record what they have read and test their comprehension skills with the question page.
The first step is to find books to read. Summer is a great time to read, because kids can choose whatever they like. For our summer reading club I look for books at yard sales, second hand book stores and check the clearance rack at the book store. Pick a wide selection of chapter books, picture books, comic books, or whatever the kids like. The books should be engaging and challenging – or just plain fun. Be sure to check out our
Books for Kids Pinterest board
for some amazing book lists. There are so many amazing book collections pinned – for children of all ages.
Summer Reading Club for Kids
Okay, so what is a summer reading club all about? Well, it isn't just about reading books, our reading book is about comprehension and activities that extend the learning.
Start by printing off the
summer reading club for kids free printable pages
for the kids to work on (click that link for the printables). The first page is a traditional reading log. Use the reading log to track the name of the books read, the author and the date the book was completed.
The second page has a series of boxes to complete. This page is all about comprehension – who were the characters, what 3 things happened in the book, what was the setting and how did the story end?
The boxes are large enough for kids to draw pictures or write words…depending on their age and ability to write. Let your child guide the way, after all this is supposed to keep kids reading and having fun in the summertime.
The final page is a chance for kids to create her own story. By asking "what happened next?" children can create an additional story. At the end of the book where do you think the story will go? Open up your child's imagination and get them writing. There is even space to draw a picture of what might happen next.
Early readers will enjoy the extra "What words do you know?" page. Have your child fill this page with the first sight words from the book that your child can read on her own.
Now sometimes people will incorporate a prize into a summer book club. We didn't do that in our house. However, I might give a bonus prize when they reach 10 books. You know your own kids and you know what will keep them motivated and having fun.
What's on your child's summer reading list?
---
Looking for more reading fun for kids…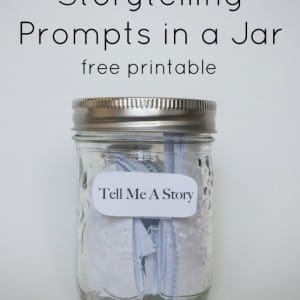 Printable storytelling prompts in a jar
– a fun way to get kids excited about creative story telling and story writing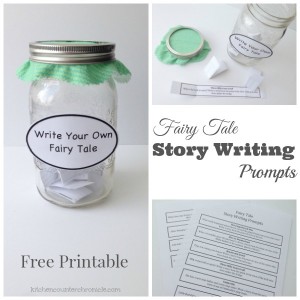 Printable fairy tale story writing prompts
– let the classic fairy tale stories inspire your child to write new fairy tale stories
---
Make sure you are following along…
SUBSCRIBE TO KITCHEN COUNTER CHRONICLES TO HAVE OUR DELICIOUS RECIPES, FUN CRAFTS & ACTIVITIES DELIVERED DIRECTLY TO YOUR INBOX.
FOLLOW KITCHEN COUNTER CHRONICLES ON
---