Summer vacation is almost here. We are building our list of fun things to do. It is great to craft and play outside all day long, but I also like to include some time reading and working on comprehension and writing skills. You know we are always looking for awesome
summer crafts and activities
, but it's important to set some time aside for summer reading.
Our local library's summer book club is fabulous. Every summer we head to the library and sign up. However, for the last few summers, we have had fun creating our own summer reading club. With these few printable summer reading pages, kids can record what they have read and practice their comprehension skills with the story breakdown pages.
Free Summer Reading Printable Worksheets
Summer Book Club Sign Up Sheet
The first thing to decide is if you want to open your summer book club up to friends. It's fun to invite your friends to participate in a book club. We've created a simple summer book club sign-up sheet to print and use to collect the names and emails of everyone who might be interested in joining the club. For teachers, caregivers, and parents this is a great way to keep kids connected with friends over the summer. Be sure to include where the book club will meet – maybe in the park or at the library. When the book club will meet – the first Monday of the month, every Tuesday, whatever works for you. And, what time of day to meet? Most important, will the books you read have a theme? Are you wanting to read fantasy, adventure, or mystery books? Or, maybe you'd like a little bit of everything! You can always keep the reading club for just your family, that's cool too. In that case, maybe you'd still like to have a set day, time, and place to meet up and talk about the books you are reading.
Summer Chapter Books
Next is to find books to read. Summer is a great time to read because kids can choose whatever they like. For our summer reading club, I look for books at yard sales, and second-hand book stores and check the clearance rack at the book store. Pick a wide selection of chapter books, picture books, comic books, or whatever the kids like. The books should be engaging and challenging – or just plain fun. Be sure to check out our collection of
awesome summer chapter books
or our e
pic collection of 15+ booklists
filled with great titles.
Summer Reading Log Printable
First up is our
summer reading log
printable. On this sheet, your kids will find space to track all the books they read. Write the title of the book, the author and the date the book was completed. Tracking the books you read is a great way to encourage more reading. Don't worry about how long it takes to read a book, just focus on getting the reading done. How many books will you read this summer?
Summer Book Breakdown Sheet
Next up is our
Summer Book Breakdown
sheet. Once you've read the book use this reading worksheet to dig deeper into the book.
who are the main characters
what is the setting
write about 3 main things that happened in the book
what was the conclusion
This is all about reading comprehension. Kids can complete the book breakdown for every book they read or save it for their favorite books. It's totally up to you.
Summer Book Expansion Printable
The final summer reading printable is a chance for kids to create their own stories. By asking exploring the question "what happened next?". With the
summer reading printable – what happened next
kids can write about where they see the story going after the end of the last page. At the end of the book, where do you think the story will go? Open up your child's imagination and get them writing. There is even space to draw a picture of what might happen next.
Summer Reading Book Tracker
We've also created a fun way to track all the summer books the kids are reading. Print our summer book tracker and color in the summery items as you read each book. We have a version with 10 books, 20 books, 50 books, and 100 books.
Summer Book Club Activities
If you've decided to host a summer book club we have 10 creative summer book club activities for the book club meet-ups. Explore and expand from the book you've read and get creative with art projects, writing projects and more!
What's on your child's summer reading list?
---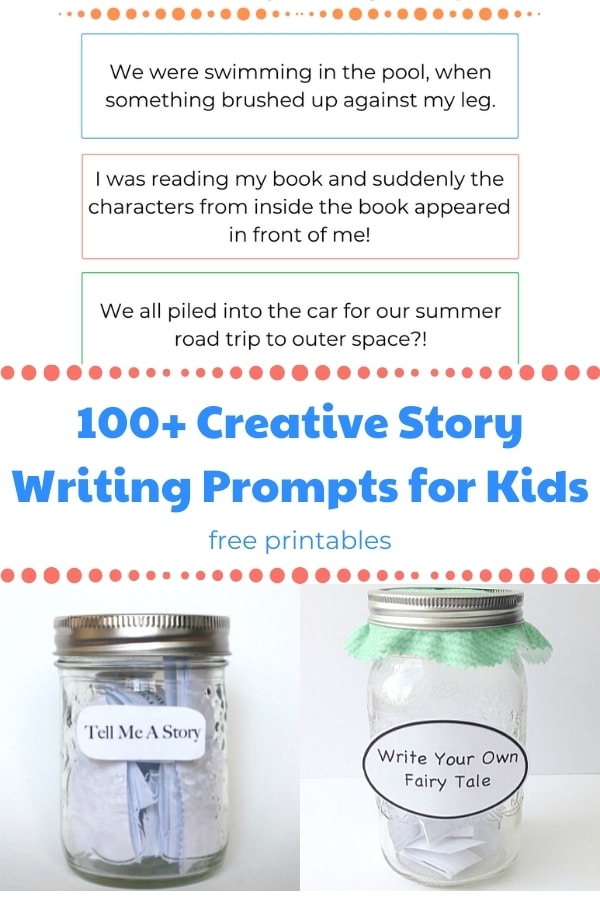 Check out all of our free summer printable activities
---
Make sure you are following along…
FOLLOW KITCHEN COUNTER CHRONICLES ON
SUBSCRIBE TO KITCHEN COUNTER CHRONICLES TO HAVE OUR DELICIOUS RECIPES, FUN CRAFTS & ACTIVITIES DELIVERED DIRECTLY TO YOUR INBOX.