It all starts with reading a storybook to your baby. The next thing you know that babe is growing up and starts to make up their own stories. The natural progression of storytelling and story writing is a beautiful thing to witness and it's important to help kids develop this skill. This is why I've created so many story writing resources and I'm bringing them all together in this epic creative story writing for kids post.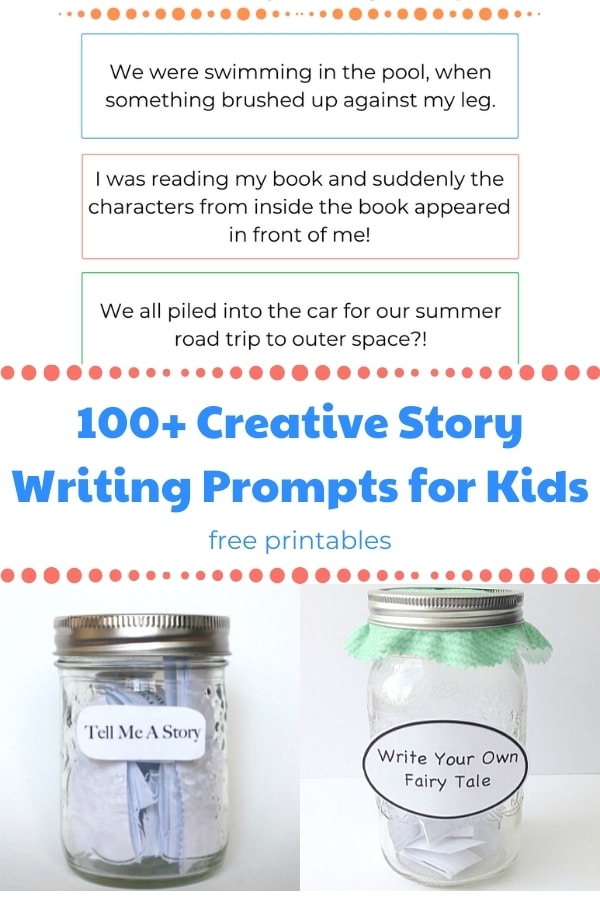 In this collection you will find inspiring books, storytelling prompts, story writing prompts, seasonal story writing prompts, writing pages and more. These creative writing tools were developed to help parents, teachers support children as they venture into writing stories…from the youngest preschoolers to tweens and beyond.
Creative Story Writing Prompts for Kids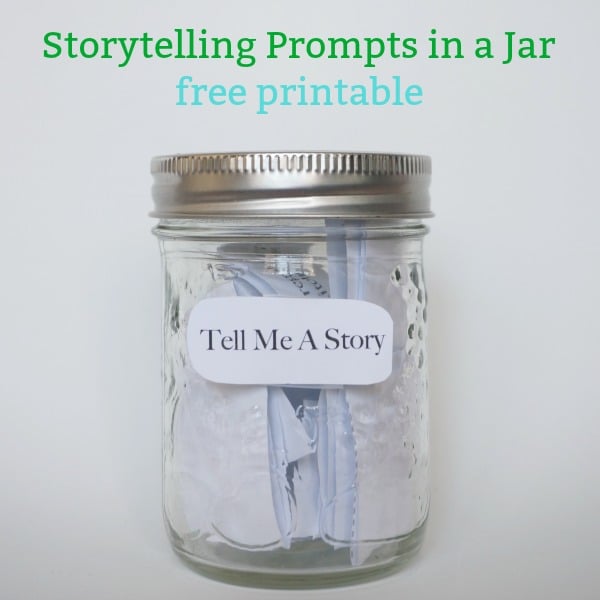 Storytelling prompts – Storytelling is one of the oldest ways that cultures share their history. We've created printable storytelling prompts for kids to explore.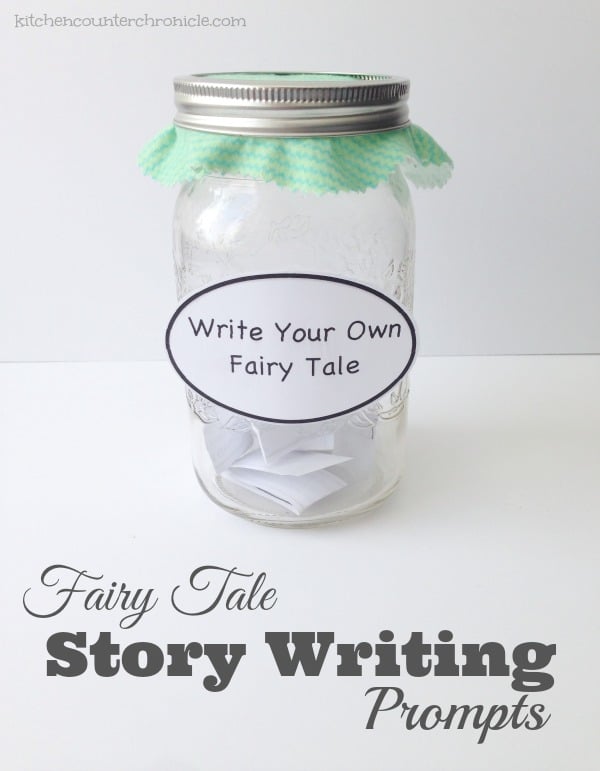 Fairy Tale Story Writing Prompts – Everyone loves the magic, silliness and simplicity of fairy tales. What if we mixed up all of those classic fairy tales. What happens when you change the perspective of the story? Does the villain become the hero? Check out our printable fairy tale story writing prompts for lots of silly story writing fun.
Fall Story Writing Prompts for Kids – Crisp leaves and trips to the pumpkin patch are the amazing inspiration for our fall story writing prompts.
Christmas Story Writing Prompts – Where Did My Sanity Go shares a creative collection of Christmas-themed story writing prompts for kids.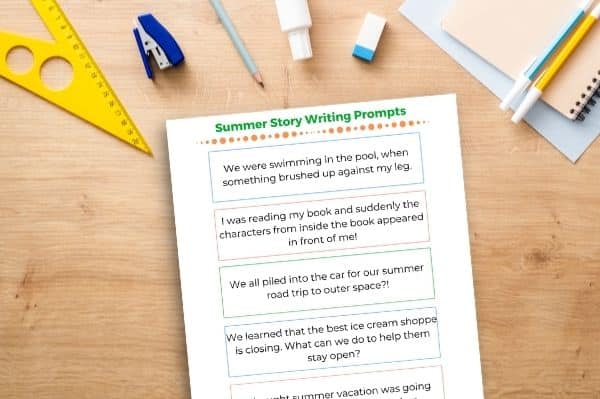 Summer Story Writing Prompts – Summertime is a wonderful time to grab a seat under a big oak tree and get to writing all kinds of amazing stories. The freedom of summer combined with summer story writing prompts is sure to inspire your kids to write all kinds of creative adventures.
Halloween Story Writing Prompts – Halloween is creepy, crawly and lots of fun. It's the perfect time of the year to create a spooky Halloween story. We've got free printable Halloween story writing words and printable Halloween paper to write your story on.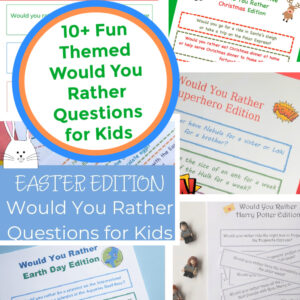 Would You Rather Writing Prompts – Check out all of our would you rather questions for kids (100+ questions) and use them to spark all kinds of amazing stories.
---
More creative writing ideas for kids…
Story Writing Kit – Do you have an aspiring writer in your house? Looking for a simple way to encourage your kid to write? Check out our story writing kit. We've pulled together the tools you need to help kids put pencils to paper.
Great BIG list of book lists for kids – You can't find any better inspiration for story writing and storytelling than reading great books. We've pulled together all of our book lists into one EPIC list of book recommendations. You'll find all kinds of topics and themes in our book list.
---
Make sure you are following along…
SUBSCRIBE TO KITCHEN COUNTER CHRONICLES TO HAVE OUR DELICIOUS RECIPES, FUN CRAFTS & ACTIVITIES DELIVERED DIRECTLY TO YOUR INBOX.
FOLLOW KITCHEN COUNTER CHRONICLES ON