It can be tricky deciding what to gift to a tween girl. Not quite a teenager, yet no longer a "little" girl. Well, we are here to lend a helping hand. Consider this list a gift from the holiday elves. From the craftiest ideas to the most scientific gifts – we have something for everyone in this gift guide for tween girls. Your tween will unwrap a new favourite thing with the help of these gift ideas for tween girls.
** for your convenience, this post contains affiliate links **
Nail polish is definitely on the "must have" list. There are so many amazing nail art tutorials available online and I know my girls are obsessed. These Piggy Paint polish pens are perfect for making nail art easy.

Everything and anything emoji is super hot this year. This super cute "cheek kiss" emoji is a favourite on our phones and this emoji pillow is so much fun.

Remember the old instant cameras? Well, the Fujifilm Insta Mini 8 is the new generation of instant camera and it makes the perfect gift for a budding photographer. Plus, what a fabulous design and check out the cool colours!

No Harry Potter collection would be complete without the new Harry Potter and the Sorcerer's Stone Illustrated Edition. The illustrations bring the story to life in a whole new way.

My youngest daughter (9 years old) has the My First Lab Duo-Scope and she loves it. A microscope opens up a whole new world for kids to explore.
Get your tween outside with her very own board – skateboard that is. Don't forget to pick up wrist guards and a helmet too…safety first.
Who knew you could make so many crafty things from duct tape?! Check out this cool ALEX Toys All Duct Out craft kit – complete with tape and tutorials. Your tween will be amazed at how easy it is to craft with tape.
When I was a tween all I wanted was a Sony Walkman, for kid's today it is all about the iPhone/iPod – the music is constantly flowing. Keep your tween's ears safe with well reviewed Nabi headphones…volume limiting technology protects young ear drums and they look great too.

What time is it? Time to get a Swatch watch! Love all the clever designs offered by Swatch – especially the colourful sprinkles model. Which style is perfect for your tween?

Has your kid caught the journal writing bug? Maybe Keri Smith's Wreck This Journal (Duct Tape Edition) will spur on a little literary creativity. Don't be afraid to get this journal messy…that's the whole point.

One of the hottest toys for tweens this year is the Minecraft Stop-Motion Movie Creator. Bring Minecraft to life with this cool interactive animation set.
Introduce your tween to the art of sewing with an entry level sewing machine, like Janome's Portable Sewing Machine. From simple crafts to fashion design, who knows what your tween will create.
Dig for gems with Smithsonian's Rock and Gem Dig creative kit. There are so many great Smithsonian science kits to choose from.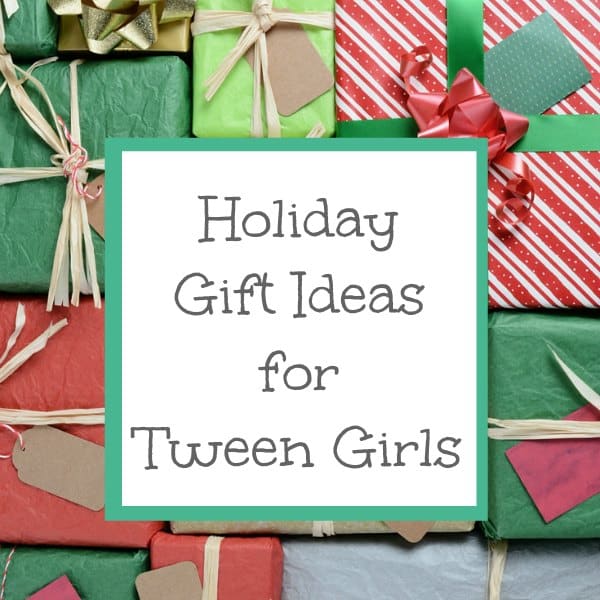 Be sure to check out our other gift guides for kids:
Holiday Gifts for Kids in the Kitchen
Eco-Friendly Gifts for Tweens
Outdoor Play Gifts for Tweens
Looking for more awesome gift guides? Click through and check out the 75+ Gift Ideas for Kids of All Ages being hosted by KC Edventures. There are so many creative and classic gift ideas being shared.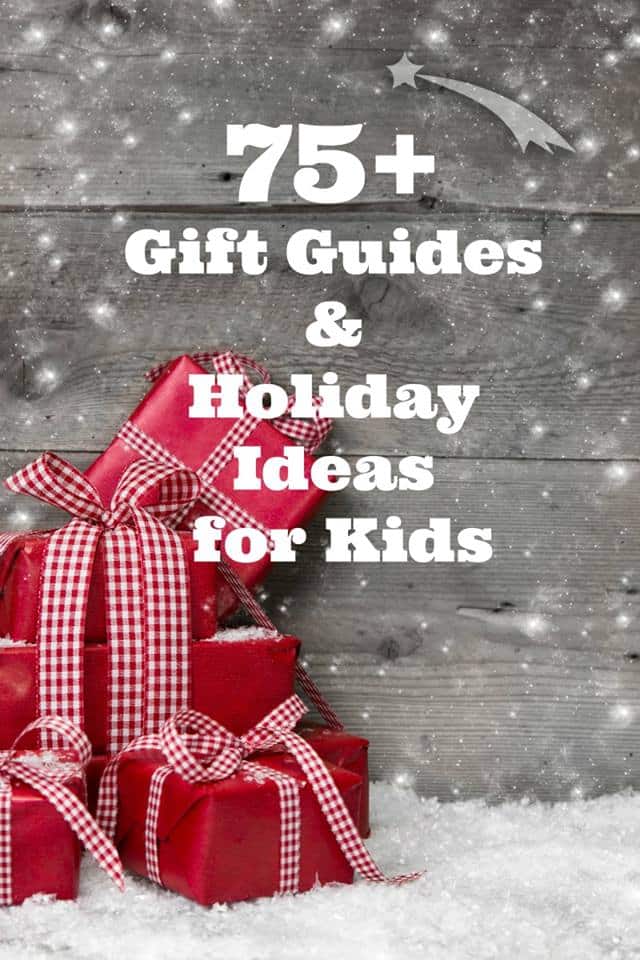 Looking for more ways to connect with your kids this holiday season?
Come join Kitchen Counter Chronicles on Facebook and Pinterest.
Be sure to subscribe to receive our ideas delivered to your inbox.
For more Christmas crafts, recipes and activities please follow our Pinterest board
  Follow Jen at KitchenCounterChronicle's board Christmas Crafts, Food & Activities on Pinterest.