Are you ready for it? Have you been thinking about what you are going to give to your little ones this Christmas? Yep, it's time to start making your lists. We've shared all kinds of awesome gift guides for kids over the years. If you are looking for a bit of inspiration for the best outdoor play gifts for older kids then you came to the right place.
Disclosure: There are Amazon Affiliate links in this article which means, at no additional cost to you, we could receive compensation for our recommendations. You can read our full disclosure policy on our Disclosure Page for more details.
Truth be told just about any toy can be an outdoor play toy. Move your child's doll house from the playroom to the backyard and it is instantly transformed into a fun outdoor play toy. However, over time the dollhouse will get wet, dry, cracked and hurt by the elements. So, what makes a great outdoor toy? Durability is one factor, for sure. What I look for, especially when it comes to older kids, are toys and activities that are educational and engaging. Each item on my list will take a child outside and hold their interest and attention. Playing outdoors can be incredibly loud or delicate and quiet…these toys and activities will any child to enjoy the great outdoors.
The Best Outdoor Play Gifts for Older Kids
Snowshoes – Get outside and play, even when the snow is deep outside. Snowshoes have come a long way and now they are light, compact and inexpensive. Is there anything more beautiful than snowshoeing quietly through the woods in the winter?
Binoculars – Binoculars are such a great gift for kids. Open a child's eyes to the world around them. Turn a simple walk in the park into an incredible investigation. Make sure the binoculars come with a neck strap, are waterproof and have an anti-slip grip…best for small hands.
Tennis racket and ball – This kit comes with 2 tennis rackets and balls, it is fun for beginner tennis players. A few summers ago we went to the US Open, which was awesome. We discovered that tennis is a sport that can be played anywhere. All you need is a racquet and a ball and this kit is a great way to start.
Scooter – A scooter is so much fun to ride. Whether your kid has mastered riding a bike or not, a scooter is so much fun. Take the scooter to the skateboard park or just ride it around the neighbourhood.
Slammo Game Set – Okay, you might not be familiar with Slammo?! It's an outdoor ball game played with a round net…it's a ball bouncing game that anyone can play. It's a combination of volleyball and lawn darts and it's a blast.
Bike decorating kit – Kids love their bikes and any kid will love adding a little decoration to their bike; spoke charms, a basket and lights for the wheels.
Inflatable Innertube Sled – Have you gone tubing on the snow before? I love finding ways to get kids excited about getting outside in the winter. An inflatable innertube is a super awesome alternative to traditional, hard sleds. This model had handles and is great for kids of all ages.
Go Out and Play! Favourite Outdoor Games from KaBoom! – This book is filled with an endless supply of outdoor play inspiration and ideas from the fabulous folks at KaBoom!
Basketball – One of the easiest ways for kids to have fun outside is with a basketball. Yep, whether you have a hoop or not, a super simple basketball can make playing outside so much more entertaining. Play with others or solo, just make sure you get a size that works for smaller hands.
Ladder Golf We first saw ladder golf on Late Night with Jimmy Fallon and it looked like a fun and simple game to play with the whole family in the backyard. This kit even comes with a handy carrying case.
---
More Creative Gift Ideas for Kids
Check out Buggy and Buddy's Gifts to Inspire Imaginative Play
And, we share all kinds of cool eco-friendly gifts for older kids
Check out all of these gifts that give back for teens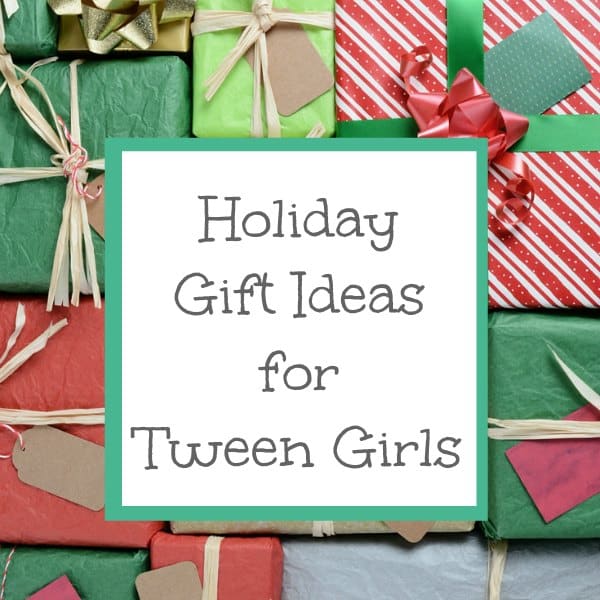 Not sure what to get your tween daughter? All kids of cool gifts for tween girls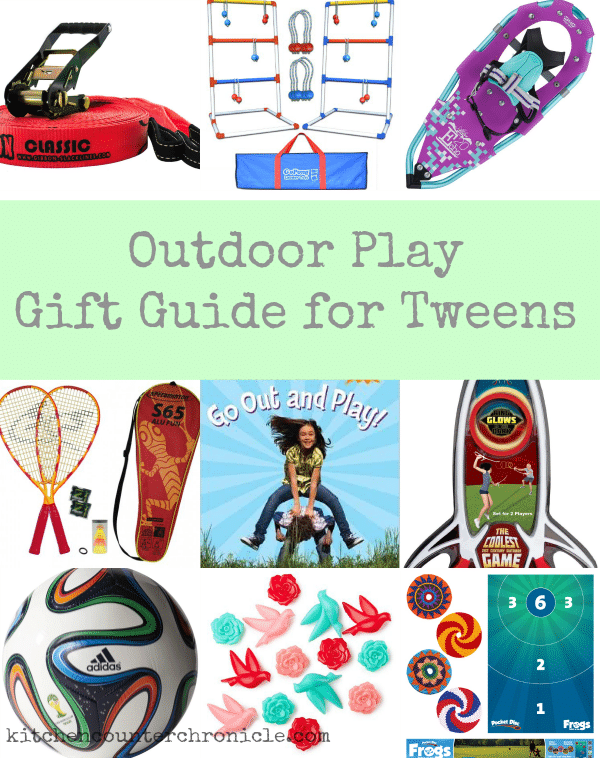 Even MORE outdoor play gift ideas for kids!
---
Make sure you are following along…
SUBSCRIBE TO KITCHEN COUNTER CHRONICLES TO HAVE OUR DELICIOUS RECIPES, FUN CRAFTS & ACTIVITIES DELIVERED DIRECTLY TO YOUR INBOX.
FOLLOW KITCHEN COUNTER CHRONICLES ON