Not sure what to fill your teenage daughter's stocking with. Not sure what little gift to buy for your niece or friend? It can be tough to know what to give teens. Over the years I've put together many gift guides for tweens and teens. Now that I've got two teenage daughters and I knew that I could put together a pretty awesome stocking stuffer gift guide for teen girls.
Disclosure: There are Amazon Affiliate links in this article which means, at no additional cost to you, we could receive compensation for our recommendations. You can read our full disclosure policy on our Disclosure Page for more details.
Let me start off by saying that these gifts are not exclusively for "girls", nor are they only for teenagers. Clearly, anyone can want/need/enjoy these items. I'm simply writing from my own perspective, as a parent of girls – I've been around a lot of tween and teen girls…but anyone can appreciate these stocking stuffers for teenagers.
Filling a stocking is one of my favourite parts of Christmas. Our stockings always have an orange in them…do you include an orange? Stockings are so much fun! Let's have some fun with all kinds of gift inspiration!
Awesome Stocking Stuffers for Teen Girls
Redbubble is a great online store that is filled with the best stickers (and a whole bunch of other fun stuff). These stickers are super inexpensive and can be placed on laptops, water bottles, inside a locker, on a binder, wherever your teen wants to stick them. The designs are unique, trendy and totally fun. I mean, an avocado wearing a Christmas sweater!
Loving this set of 10 resin hair clips. The colours work in any hair and they are strong enough for heavier hair types.
A strand of fairy lights with photo clips is a fun addition to any teens' bedroom. This version is battery powered or USB powered and has multiple light display options. Teens can clip photos, artwork or pics from magazines along with the lights.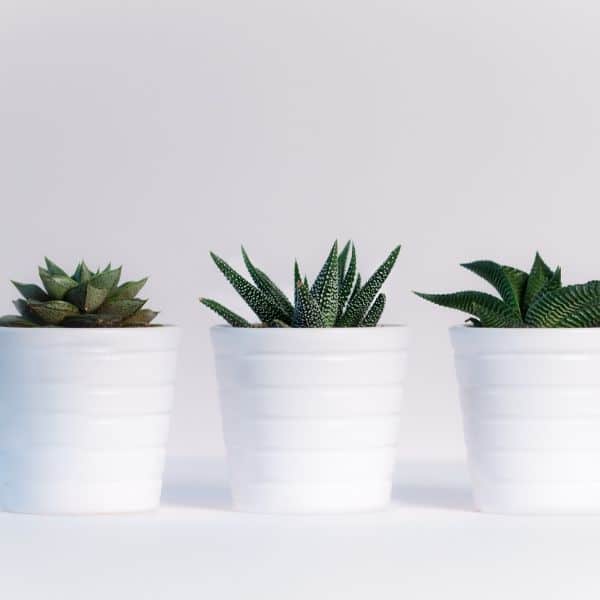 A little succulent, in a cute pot, makes a great gift for teens. Think of a succulent as the teenagers' version of a young child's goldfish – how long can she keep it alive? The good news you can find succulents quite inexpensively at almost any flower shop or anywhere that plants are sold. Inexpensive and easy to care for.
Do you have a teen who likes to perform? Check out this adorable mini karaoke microphone! Plugs right into your phone. How awesome is that?!
It just wouldn't be a 2020 Christmas stocking without including a reusable face mask. We are loving all of the face mask styles on Society6. So many cute patterns and colours available.
It can be tough to get teens into a pair of socks! Seriously. So, check out these crew socks from Pair of Thieves. Colourful and comfortable and hopefully the kid will wear them all winter long.
You may not be familiar with the Smoko brand, but chances are your teen is. With their super cute cartoonish style characters, Smoko products will be a sure-fire hit. I'm loving this adorable Smoko dumpling AirPod case…there is also a bubble tea AirPod case!
This one might seem strange, but with the rise in reusable water bottle usage (it's cool for teens to bring their own) teens are loving the brightly coloured and flexible straws. They fit and fold into any water bottle and make drinking from a water bottle a whole lot easier. I love this set from Hiware that comes with a brush to clean out the straws.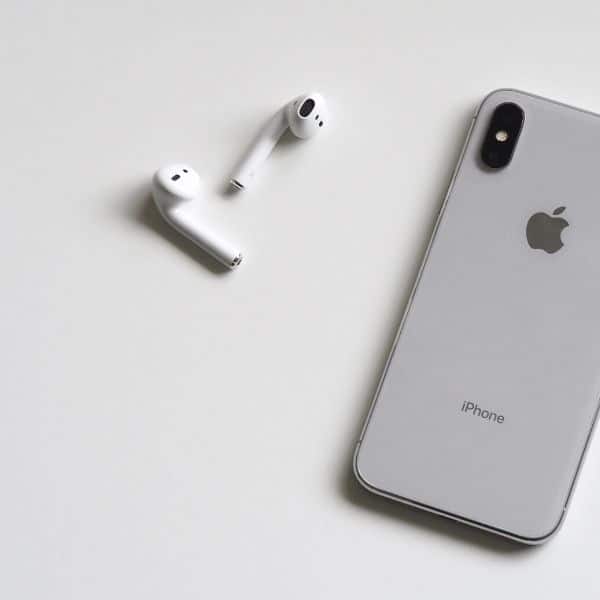 Speaking of AirPods – Okay, so this is a more expensive stocking stuffer…but it's small enough for the stocking! If you are ready to take the leap into the world of wireless headphones you can't go wrong with a pair of Apple AirPods. The sound quality and the safety for young ears is really hard to beat.
Water bottles aren't what they used to be. They can range in price from the basic $10 up to $100. There are all kinds of super expensive options, like the coveted Hydroflask. However, I love the simplicity of the Nalgene wide mouth bottles. Be sure to look for bottles that are made from safe plastics or stainless steel. Also, look for bottles that are easy to open, won't leak and are going to be easy to clean…which is why we recommend Nalgene.
You seriously cannot go wrong with a cozy, fuzzy plaid scarf. This scarf, from Urban Outfitters, would be perfect to cuddle up with while watching YouTube vids, or heading out on a chilly day.
A good quality sketchbook is great for any artist…the spot where they can plan and get all of their ideas down on paper. Canson is a really good brand and their hardcover sketchbooks look great on anyone's bookshelf.
How super cozy and cute are these fuzzy cross over slippers from Aerie. Inexpensive and perfect for Christmas morning.
We love all things Lush! They make so many fun cosmetics. I especially love gifting their festive bath bombs. This one, with the holly on top would make a delightful stocking stuffer for your teen.
If your teen loves Friends, like most teens love Friends then grab this Friends TV show trivia game. A fun game to play with your friends!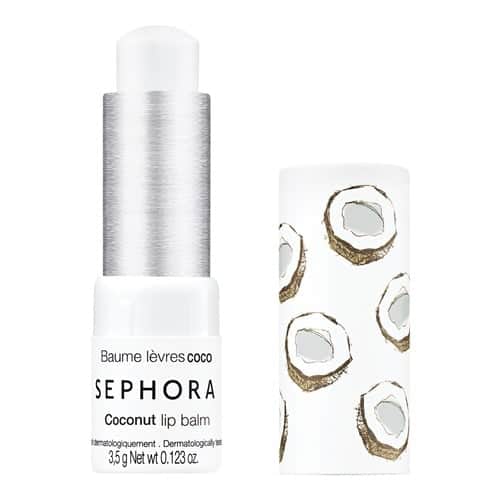 We are heading into the winter, which means chapped lips. Check out the cute (and inexpensive) lip balms at Sephora. We love the coconut option.
Claw clips are all the rage this year. Yes, scrunchies are still popular, but throwing your hair up in Anthropolie's Aimee claw hair clip is pretty trendy.
You cannot go wrong with gift cards. I know it feels weird to give a gift card, but the reality is that teens can be quite particular and sometimes a gift card truly is the best gift. Pick the store carefully and thoughtfully – a favourite bookstore, a great sporting goods store or a music shop. Personalize the gift card with a cute box and take your teen on a shopping trip to use the gift card. The day out shopping is just as important as the items you purchase.
I truly hope this list of gifts for teen girls has given you some inspiration and direction. My best advice is to think about what your teen is interested in and support that interest. What would you add to this list?
---
Related Posts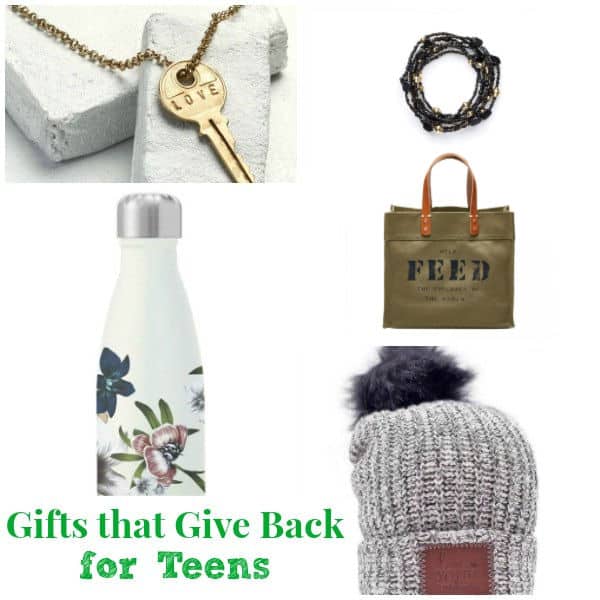 Check out our gifts that give back for teens gift guide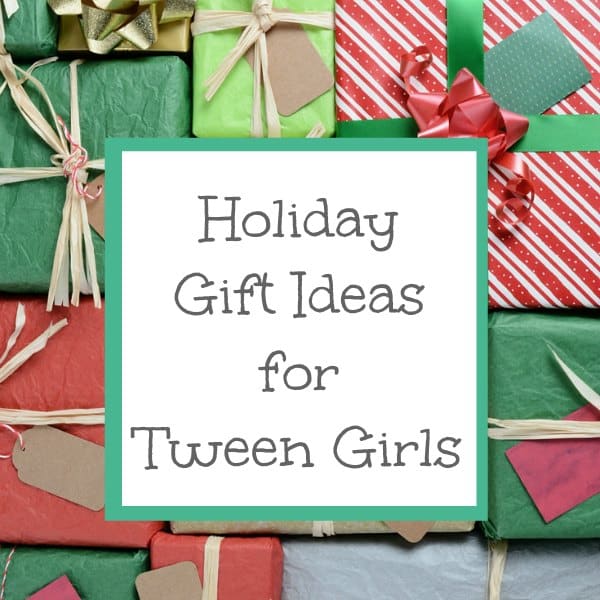 And, our gift guide for tween girls
---
Make sure you are following along…
SUBSCRIBE TO KITCHEN COUNTER CHRONICLES TO HAVE OUR DELICIOUS RECIPES, FUN CRAFTS & ACTIVITIES DELIVERED DIRECTLY TO YOUR INBOX.
FOLLOW KITCHEN COUNTER CHRONICLES ON