Coming at you with another awesome Earth Day activity for kids. We've shared some incredible books that celebrate nature and books that help kids celebrate Earth Day and even a fun selection of Earth Day printables for kids, this time around we wanted to add a little something special to the pages of those books.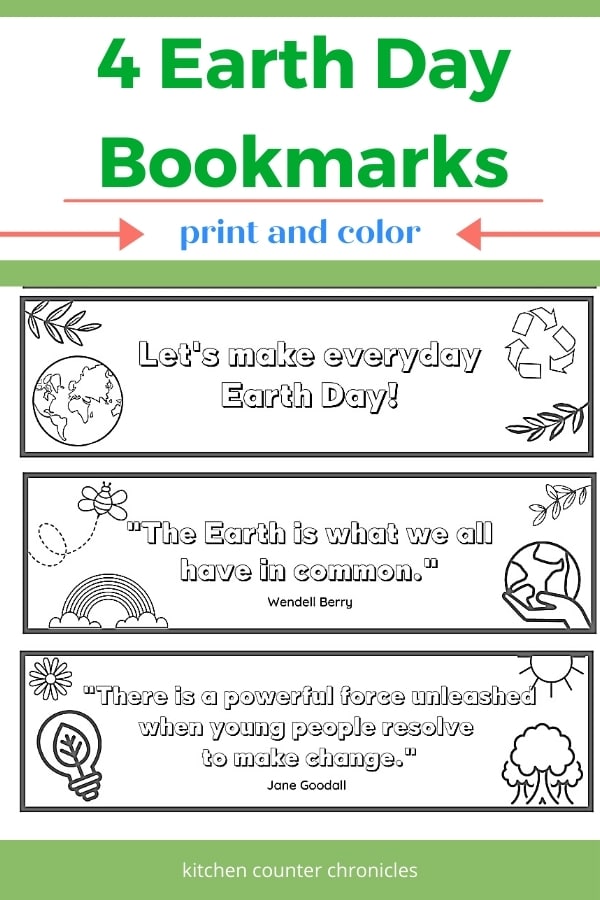 We love a good bookmark (remember our printable International Women's Day bookmarks) and a colouring Earth Day bookmark is a whole lotta fun. Don't you think? We added a few of our favourite Earth Day quotations to the bookmarks…
Let's make everyday Earth Day!
"The Earth is what we all have in common." Wendell Berry
"There is a powerful force unleashed when young people resolve to make change." Jane Goodall
We even left one bookmark blank so that you can get creative and add your own eco-friendly message. If you aren't sure of what message to add, why not add some more doodles and drawings. Whatever brings a smile to your face and makes you think of Earth Day.
Printable Earth Day Bookmarks for Kids to Colour
The first step is printing off our Earth Day printable bookmarks. We printed ours on regular printer paper (recycled paper, of course). You could totally print the bookmarks on heavier stock paper.
Once you have the Earth Day bookmarks printed it is time to grab your pencil crayons, crayons and markers. Add all kinds of bright and beautiful colours. I actually love how the rainbow lettering turned out. You could even add stickers to these bookmarks! Whatever you choose, I'm sure they'll look amazing.
When the colouring is done, it is time to cut out the bookmarks. We decided to adhere our paper bookmarks to a piece of colourful cardstock. We used double-sided tape to stick the paper together. With a slightly larger border cut out, these bookmarks are ready to be put to good use.
Printable Earth Day bookmarks would make a great activity for the classroom or at home. They would also make a fun gift. Inspire someone in your life with a copy of your favourite book about the environment and a set of colouring Earth Day bookmarks. Be sure to check out all of our Earth Day book suggestions.
---
Related Posts
Check out our printable Earth Day Scavenger Hunt for kids and have fun outside this Earth Day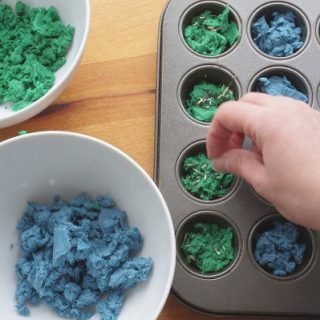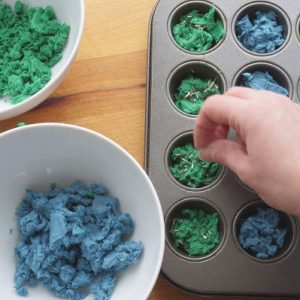 Learn how to make wildflower seed bombs and spread some flowering love for the bees and butterflies this Earth Day
---
Make sure you are following along…
SUBSCRIBE TO KITCHEN COUNTER CHRONICLES TO HAVE OUR DELICIOUS RECIPES, FUN CRAFTS & ACTIVITIES DELIVERED DIRECTLY TO YOUR INBOX.
FOLLOW KITCHEN COUNTER CHRONICLES ON