We had so much fun making our roll a reindeer game last Christmas season. This year I wanted to make some fun Halloween party game for kids. Our roll a jack o'lantern game is a great game to play alongside our Halloween pumpkin bowling game and our Halloween would you rather questions for kids. I mean don't you want to try this roll a jack o'lantern game with the kids?
Disclosure: There are Amazon Affiliate links in this article which means, at no additional cost to you, we could receive compensation for our recommendations. You can read our full disclosure policy on our Disclosure Page for more details.
Halloween is a great time for silly games for kids. Whether you're hosting a Halloween party at home or are sharing these with your classroom of kids, this is a great free printable Halloween game.
Build a Jack O'Lantern Game
print off our roll a jack o'lantern game for kids
scissors
one die
pencil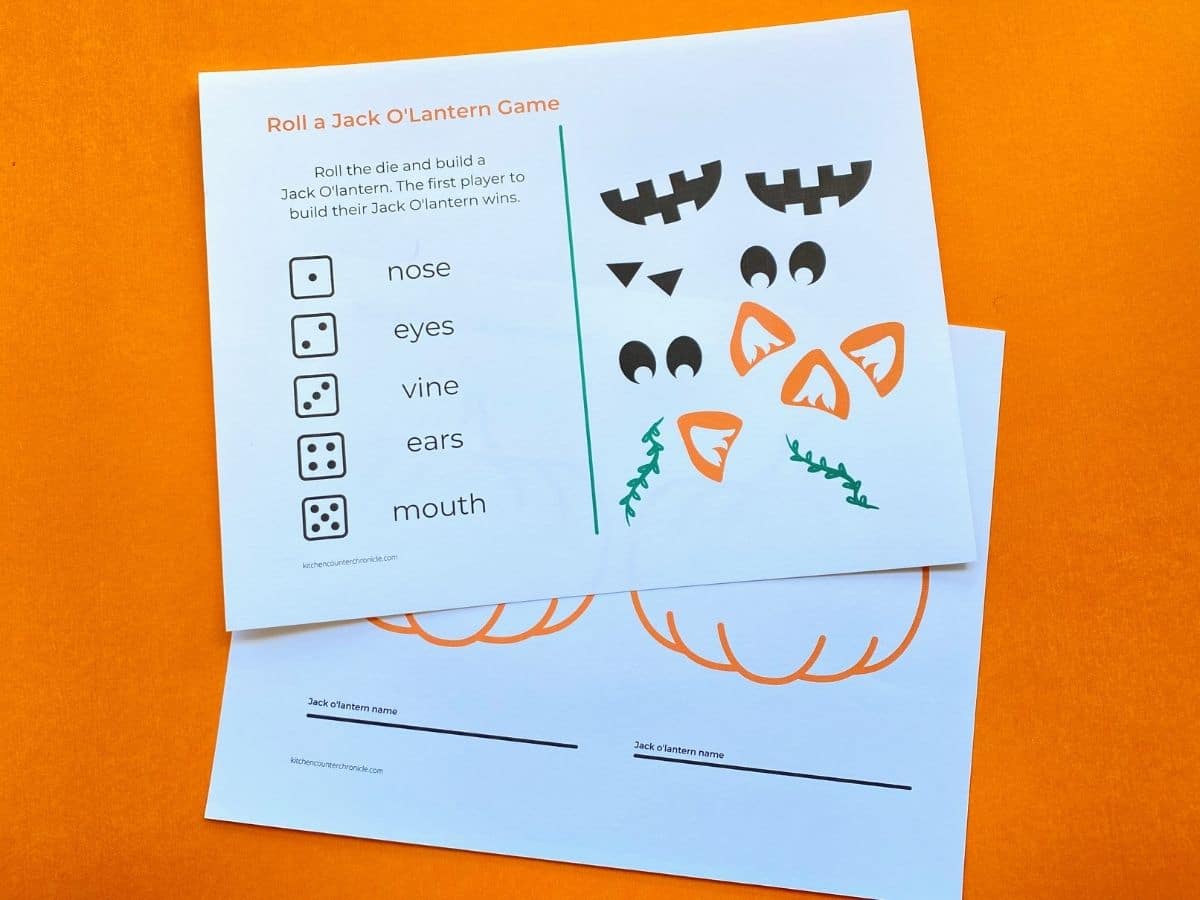 Okay, here is everything you will need to play. Print off our roll a jack o'lantern game for kids. We printed ours on cardstock, but you can totally use regular printer paper. A heavier stock paper may last a little longer.
Once you have the pages printed it's time to cut out all of the bits. Use the scissors to cut out all of the jack o'lantern pieces. There is a set of eyes, ears, a mouth, nose and vine for each player. It's up to you if you want to cut the empty jack o'lantern page in half. If you want to make sure this is super durable, feel free to laminate the board and the pieces. That would make this a fantastic reusable game for the classroom.
Next up, is playing the game. It's super simple to play roll a jack o'lantern. The players take turns rolling the die and adding the corresponding parts to their pumpkin. Keep going back and forth until one player completes their jack o'lantern first. When the players are done they can glue their jack o'lanterns together and give them a spooky, silly name. Or, take all the pieces off and start all over again.
Ready! Set! Build a Jack O'Lantern!
---
Looking for more Halloween games to play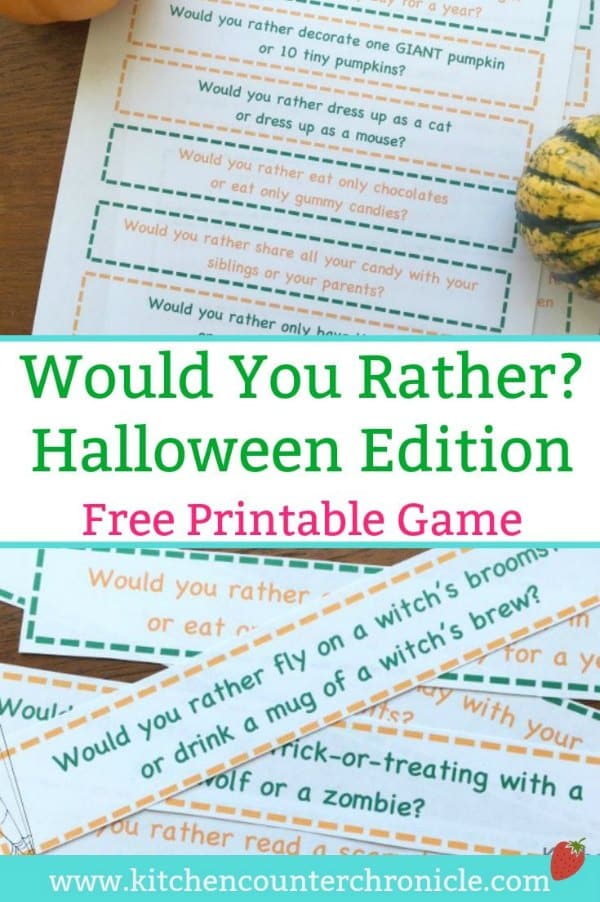 Check out our Halloween would you rather questions for kids
And, have fun going on a Halloween scavenger hunt through your neighbourhood
---
Make sure you are following along…
SUBSCRIBE TO KITCHEN COUNTER CHRONICLES TO HAVE OUR DELICIOUS RECIPES, FUN CRAFTS & ACTIVITIES DELIVERED DIRECTLY TO YOUR INBOX.
FOLLOW KITCHEN COUNTER CHRONICLES ON