It is hard to believe that we have come to the end of another year. Time flies when you are having fun. We have been having fun at the Outdoor Play Party. Today I wanted to share my most popular outdoor play post from the last 12 months and my personal favourite outdoor play post from the last year. As my girls get older, finding ways to engage them outdoors is much more challenging…but I'm giving it my best. The Outdoor Play Party has seen some exciting changes this year…the addition of new co-hosts has added more diversity to our party. Let's take a look at my most popular outdoor play post from 2014.
The Best of Outdoor Play 2014
Much like myself, you look forward to the spring as well. Yes, our Spring Outdoor Play Bucket List was at the top of the list. I love making seasonal activity lists. We don't always get around to everything on our lists…but we certainly try. Did you do everything you wanted to to on your fall outdoor play bucket list?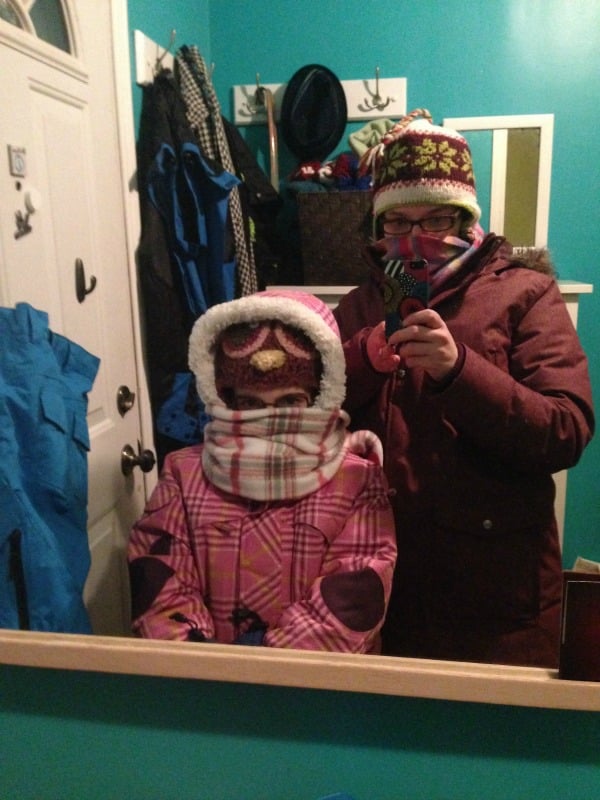 Last winter I discovered that my daughters have been listening to me all these years. Yep, I loved sharing this little story with all of you. Every once in a while parents need a little reassurance that we are being heard and our efforts are making a difference in our children's lives…right?
Okay, who is ready for 2015?! We've had a great holiday…although we have definitely had a flu-filled holiday…but everyone made it out of 2014 healthy. Today we are heading out skating in a really cool forest park skating trail, that I can't wait to share with you. Cheers to a year filled with great weather – and if we can't have great weather then great warm clothing – so we can get outside and play!