I have to say, I have never been a huge fan of eating food in my bed. My fear of getting crumbs under the sheets stops me from snacking in bed every time. However, there is one event when it is okay to break this rule, Mother's Day breakfast in bed.
Disclosure: There are Amazon Affiliate links in this article which means, at no additional cost to you, we could receive compensation for our recommendations. You can read our full disclosure policy on our Disclosure Page for more details.
There is something quite lovely about knowing your kids (and partner) have been busy in the kitchen preparing a loving meal for you. Mother's Day breakfast in bed around here usually involves buttered bread, cereal, a glass of juice and some fresh fruit. I must say, it is one of the best meals a mama can eat…I totally appreciate the thoughtfulness and effort.
However, wouldn't it be nice if Mother's Day breakfast in bed was kicked up a couple of notches? Wanna know how to create the BEST Mother's Day breakfast in bed EVER. Here are a few simple steps to follow. * Pass this post along to your husband, partner, child (age-appropriate) for maximum impact
How to Create the BEST Mother's Day Breakfast in Bed
Step 1 ~ Let's take it from the top! Breakfast in bed doesn't mean breakfast at the crack of dawn. Let Mama sleep in a little on Mother's Day. Anything before 8 am is not cool.
Step 2 ~ Spend a little more time focusing on the food…here are a few recipes that would make any Mama smile…I'm looking at you Dad. If baking and cooking aren't your things, then you are going to do some advanced planning and order mom a few of her favourite pastries from your local bakery. Get those orders in early because they are going to be busy.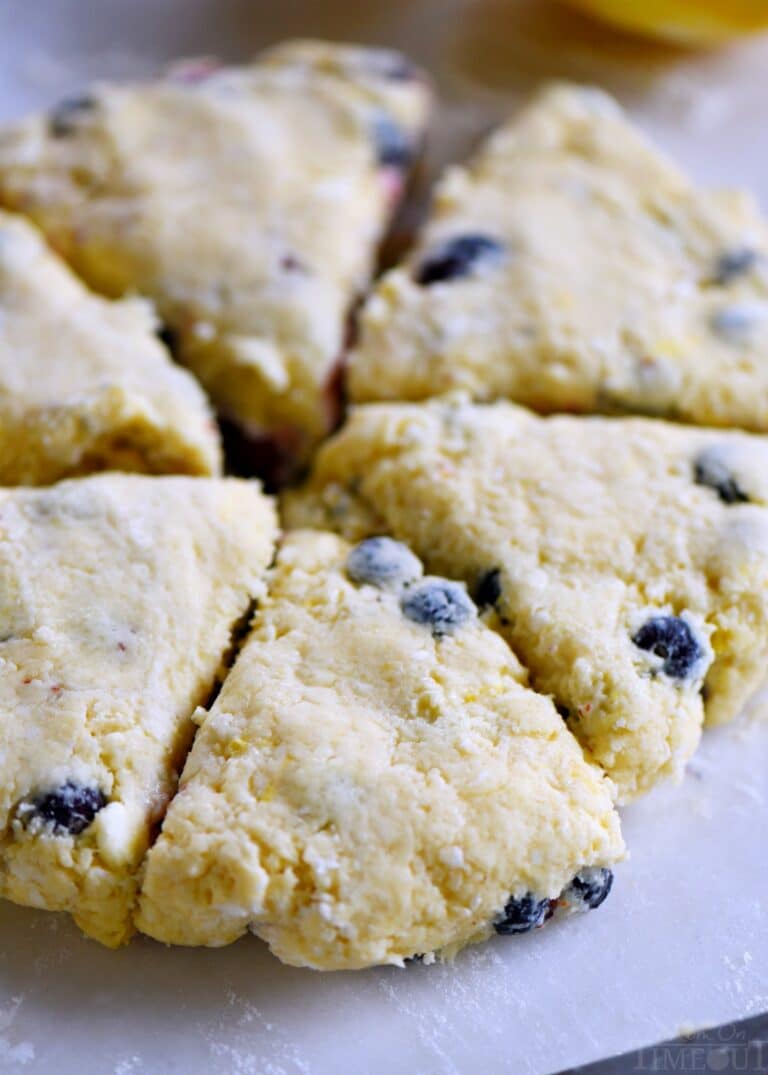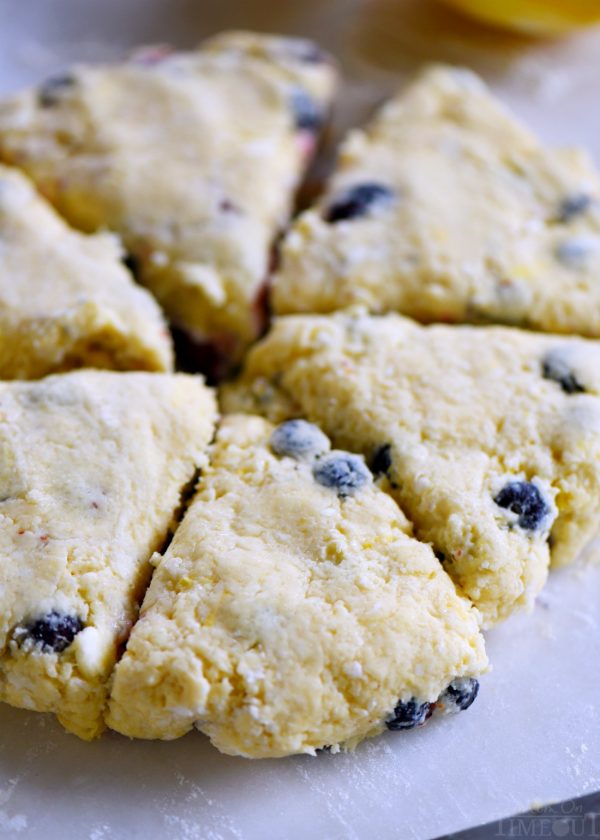 Our
amazing spring frittata
would make an amazing main dish
How lovely is Doughmesstic's Vanilla and Almond Fresh Fruit Tart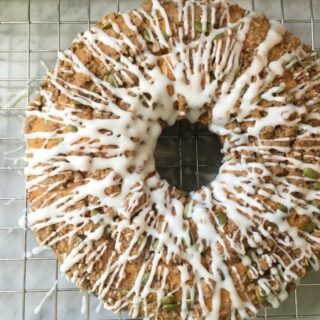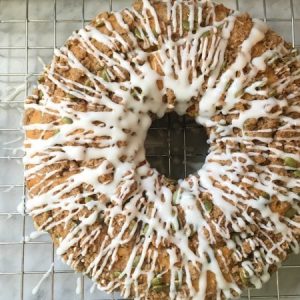 What about baking our pumpkin coffee cake? It pairs beautifully with a nice cup of tea or coffee.
Step 3 ~ Equally important is the drink. What does she like? Tea or coffee? A glass of water or juice is a nice touch. Don't forget the milk or cream.
Step 4 ~ A little arrangement of flowers goes a long way. Flowers are the perfect addition to any breakfast in bed tray. Simple and springy will totally do the trick.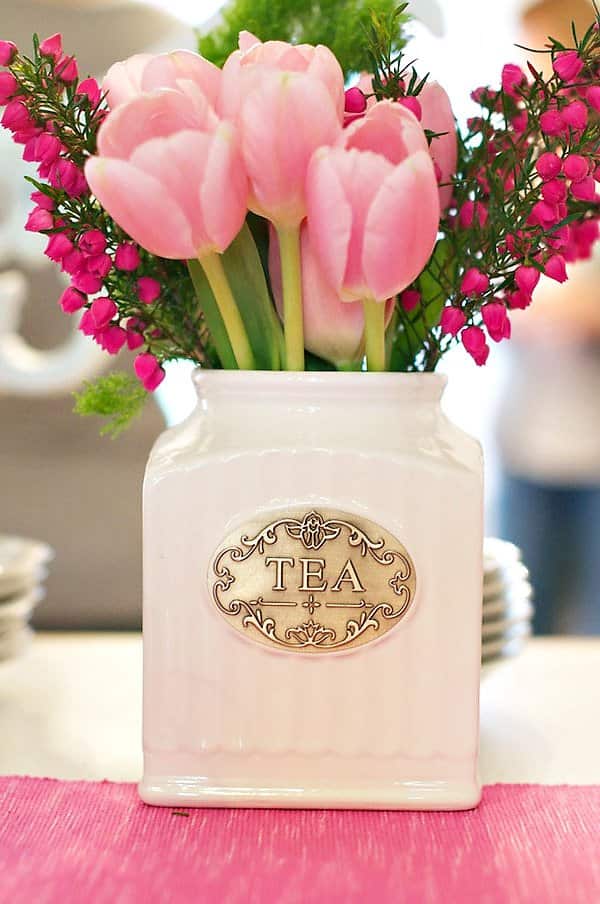 Love this
simple flower arrangement in a tea canister
from Hostess With the Mosetest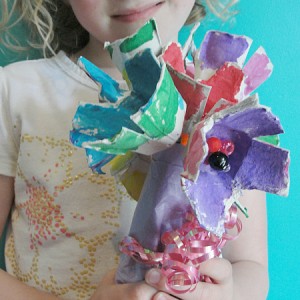 Or, go for something completely different and make our sweet
bouquet of egg carton flowers
…made by the kids. And, check out all of our other fun
Mother's Day crafts and activities
too.
Step 5 ~ Don't forget a napkin and cutlery…it might be breakfast in bed, but we're still civilized…napkin and cutlery, please.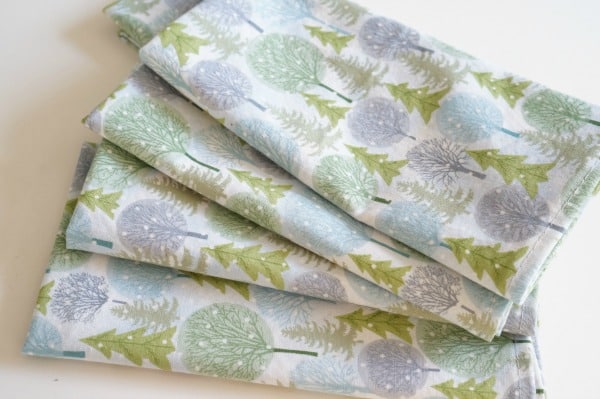 FYI – I share a
simple tutorial for sewing your own cloth napkins
Step 6 ~ Location, location, location. Yes, this meal is going to take place in bed. Wouldn't it be amazing if the bed happened to be in a posh hotel in New York City, or Paris, or London? A mama can dream, can't she? If you can't get away for the day, then set the mood with music and open the curtains. Bonus points for anyone who takes the time to clean up the bedroom the day before! Everyone loves sleeping in fresh bedding.
Step 7 ~ A little something for Mom. I'm not into an over-the-top gift for Mother's Day. The breakfast is amazing enough however, a little card or piece of art makes a lovely addition to the event.
Print off our
Mother's Day bookmarks
and the kids can colour them and gift them to mom
Step 8 ~ Don't forget the clean-up. After breakfast is over, clear away the tray, the dishes and any mess…that means Mama doesn't need to do any dishes…then it's time to get ready to enjoy the rest of the day.
Step 9 ~ I almost forgot the tray itself! I have a funny story about visiting a bed and breakfast in a small town in Northern Ontario…let me assure you that breakfast in bed without the tray does not work! So, might I suggest you invest in a simple tray with legs.
Here's a
lovely white tray table
that would totally do the trick…pull it out for days when the kids are home, sick from school.
So, what do you think? Do you think my kids can make all of this happen? What about my husband? What if I send him the link to this post? I think I've got a pretty good chance. What would you add to your Mother's Day breakfast tray…if you could. After all, it's our day Mamas…go ahead, and make a breakfast wish.
---
Related Posts
A super simple Mother's Day craft for kids –
printable Mother's Day bookmarks
Or, what about checking some items off this list of things to do with your mom today
---
Make sure you are following along…
FOLLOW KITCHEN COUNTER CHRONICLES ON
FACEBOOK:: PINTEREST :: TWITTER::INSTAGRAM
---