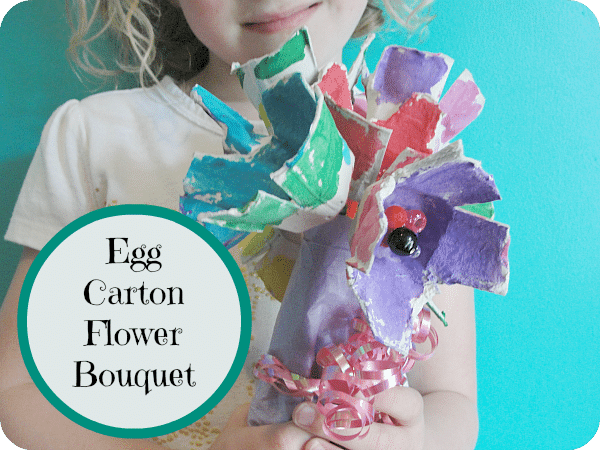 Mother's day is almost here and it's time to kick the creative crafting into high gear. While I can't really get my kids to craft stuff for me…although I'd love to…the girls do have lovely grandmothers that we celebrate Mother's Day with. This year I thought it might be nice to revive and reinvent an old idea, our egg carton flowers. The last time we made these flowers we used them to create a decoration for our front door. This time around, we turned them into a beautiful Mother's Day bouquet.
You will need
empty egg carton
scissors, paints & paintbrush
ribbon, tissue paper, beads & pipe cleaners
hot glue gun
1. Cut the egg carton into individual sections…you can shape the sections as you like.
2. Paint the inside and outside of the egg carton sections…the flower heads.
3. Poke a hole in the bottom of each flower head and feed the pipe cleaner through the hole…secure the pipe cleaner in place by bending its end.
4. Use the hot glue gun to affix the beads to the inside of each flower.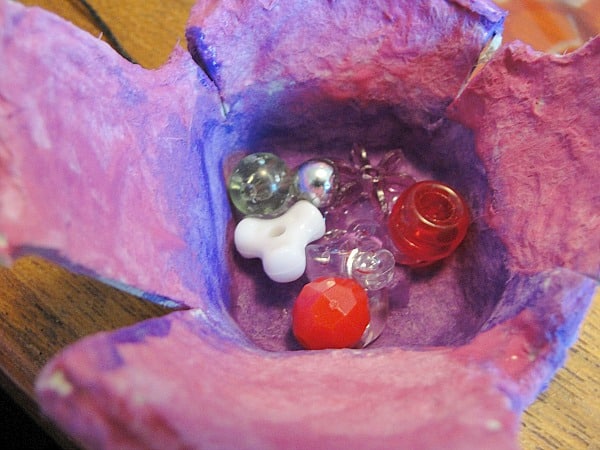 5. Create the bouquet by gathering together the stems, wrap with tissue paper and secure with a tied ribbon or pipe cleaner.
These bouquets are stunning. My daughter loved the process of completely transforming something as simple as an egg carton. Making these flowers can become slightly addictive. Pretty soon you'll have an entire garden! Now, I know that I would be super happy to receive one of these bouquets this Mother's Day. I'm sure the girls grandmas will love them. Wouldn't you?