Counting down to Christmas is fun for everyone, at any age. When your kids get older they might be looking for something more creative or interesting for their advent calendar. This is why I've pulled together these awesome advent calendars for tweens and teens too.
Disclosure: There are Amazon Affiliate links in this article which means, at no additional cost to you, we could receive compensation for our recommendations. You can read our full disclosure policy on our Disclosure Page for more details.
Opening a door every day is very exciting. These advent calendars are great for tweens who are eco-conscious. Each advent calendar is filled with items they will use and reuse…or eat. Calendars that are filled with single-use items are no fun for anyone. I've tried to include something for every tween in this advent calendar collection.
12+ Creative Advent Calendar Ideas for Tweens
Okay, where to start? Well, first on our list is the most flexible and customizable option…a DIY advent calendar for tweens and teens. Start with a refillable advent calendar. This one is a series of fillable drawers. Can be used to store all kinds of little items. There are many different styles of refillable advent calendars and they are a great eco-friendly option.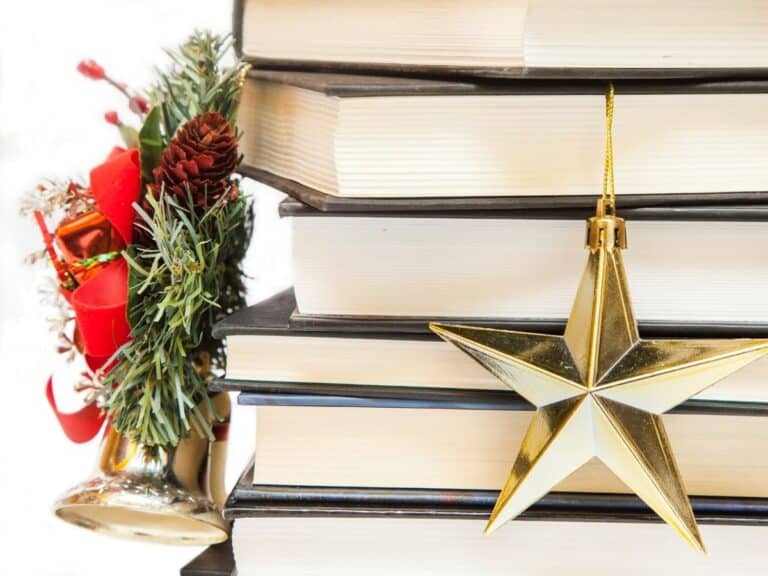 Book Advent Calendar – I love the idea of gifting kids books. When the kids were little we would pull out a stack of Christmas themed picture books and board books. Tweens aren't going to want picture books. So, instead head to your local second-hand book store, or even your local library (you only need the books for a few weeks) and gather together 24 Christmas chapter books. I'm working on a collection of 24 Christmas books for tweens and will have that list for you soon! Don't forget comic books are great books too!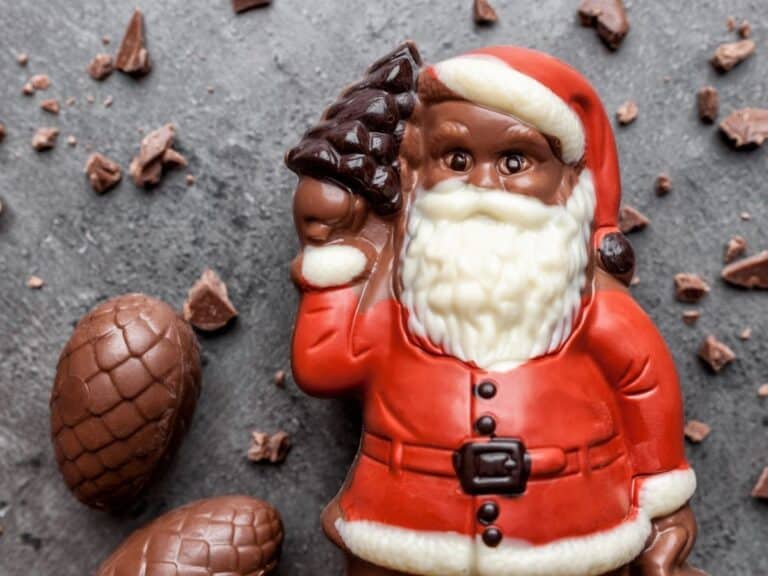 Their Favourite Candy – You can't beat chocolate and candies. No matter how old you are – everyone loves a special treat to eat every single day. So, go out and pick up 24 of your kid's favorite chocolates or candies. Pop them inside the refillable advent calendar and boom…you have a totally custom candy advent calendar for your tween.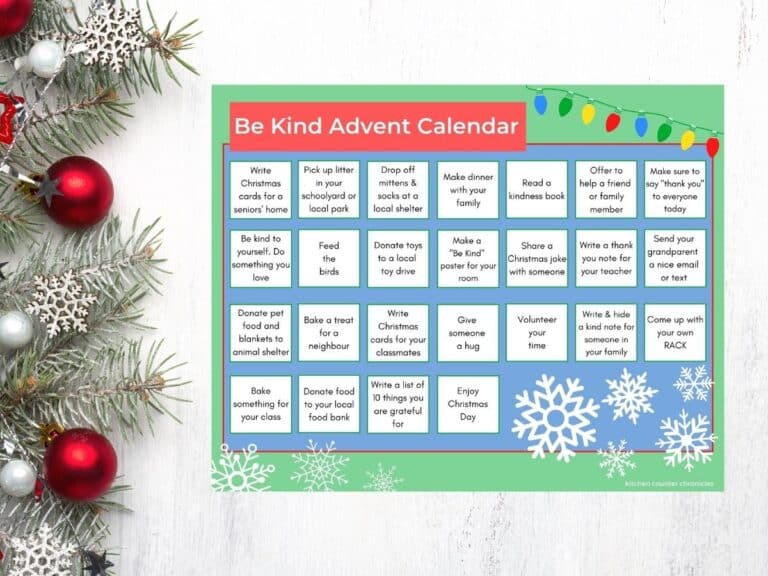 Be Kind Advent Calendar – Here's a thoughtful advent calendar idea for your tween who is looking for ways to make a difference this holiday season. Our Be Kind Advent Calendar gives you 24 ways to spread kindness.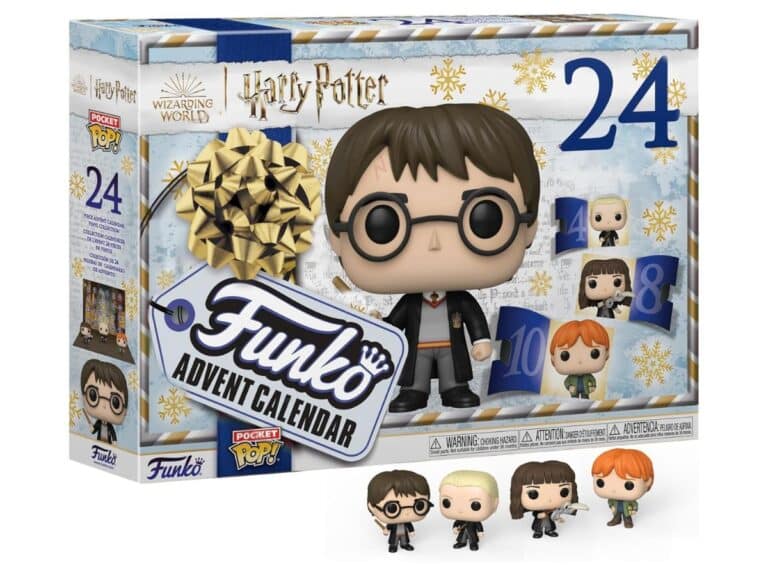 Funko Harry Potter Advent Calendar – Funko characters are a big hit in our house and so is The Office. How much fun is this Funko The Office Advent Calendar? Each day a new character to enjoy and display for years to come.
DIY Colorful Christmas Advent Calendar – Tweens, teens, and adults will have fun transforming a basic wooden advent calendar into this colorful advent calendar they can refill for years to come.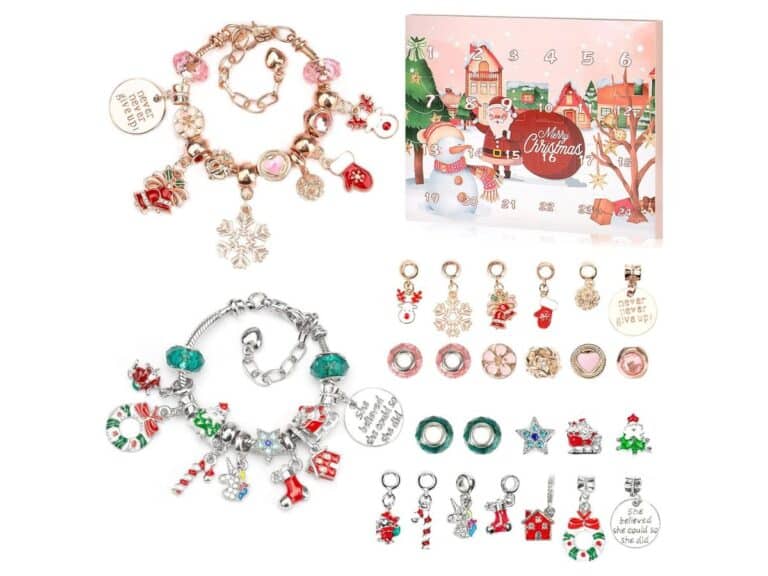 Charm Bracelet Advent Calendar – Here is a very sweet advent calendar idea for your tween girl or jewelry loving tween. Each day they collect a new charm to put onto their bracelets. A good tip for parents, the items may shift during shipping so be sure to slide it open and rearrange the pieces before starting the countdown. This way you can be sure there is an item in each little section.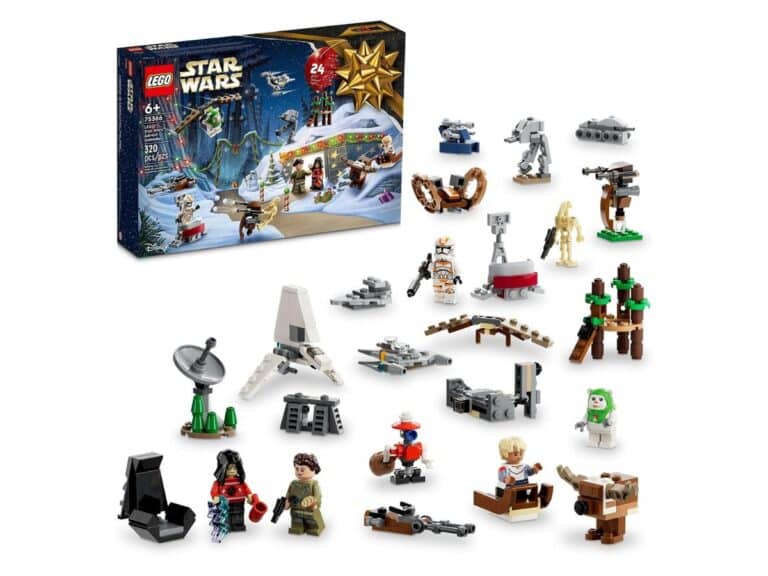 Guardians of the Galaxy Advent Calendar – Star Wars is fun at any time of the year and this Guardians advent calendar is packed with festive silliness. We love all the LEGO advent calendars, but this one looks like it's going to be awesome.
Craft Supplies Advent Calendar – I love Crayola's Christmas countdown calendar. This calendar is packed with markers, pens, and other craft supplies that will keep your tween busy with little craft projects all December long.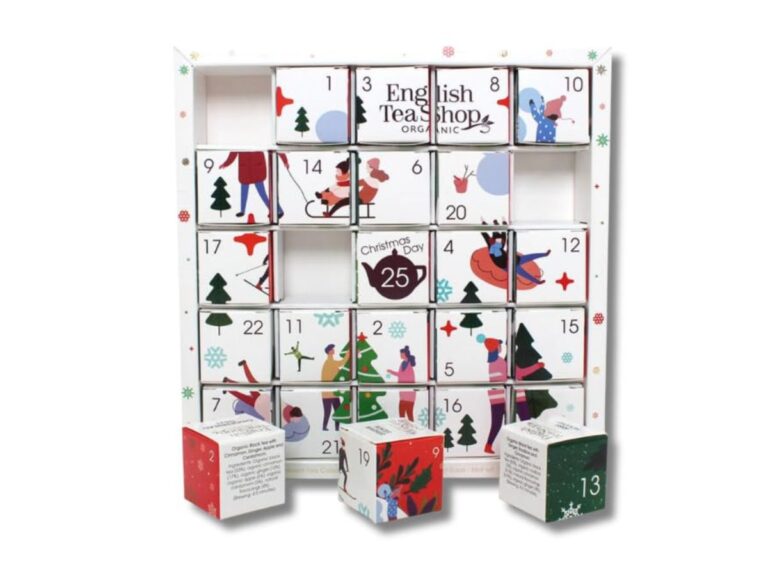 Tea Advent Calendar – This tea advent calendar is for the tween in your life who like something a little more unique. Each day your tween can enjoy a new flavour of tea. What a fun after-school activity for your tween and maybe mom, or dad too!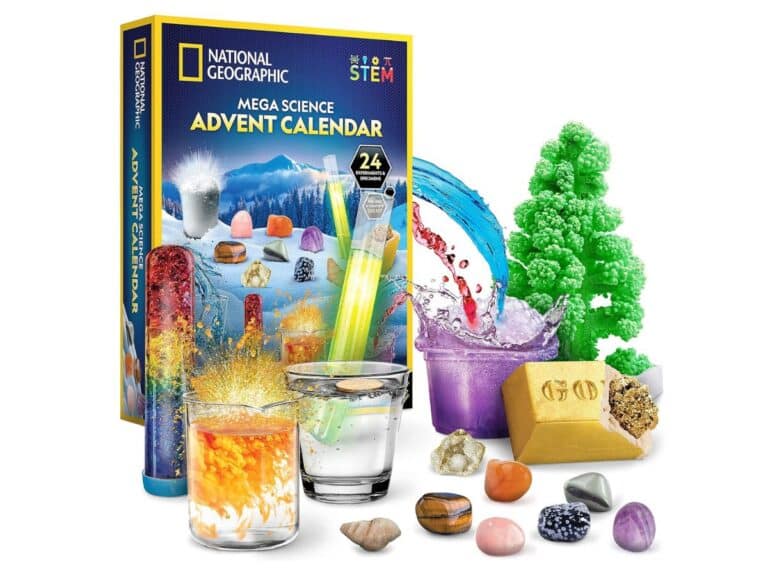 Science Experiment Advent Calendar – If your tween is a budding scientist then this is the advent calendar for them. 24 little science experiments that will keep your tween learning all December long. A great after-school activity for kids.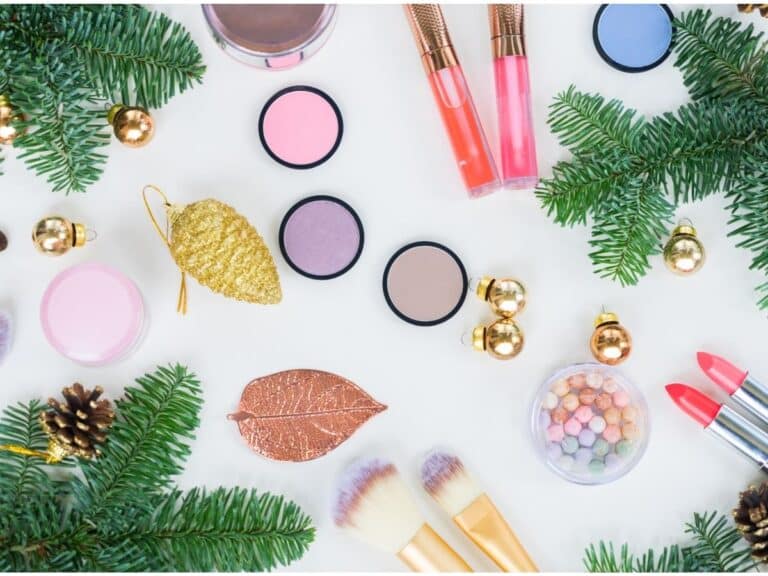 Beauty Advent Calendar – If your tween enjoys beauty products there are many amazing advent calendars out there. Or, you can make your own. Again, use the refillable advent calendar and then fill it with all kinds of little beauty treats from your local drugstore or beauty supply store. Fill it with – chapstick, nail polish, bath bombs, face masks, little hand lotions, little eye shadows, lipsticks, face washes, mini soaps, and more.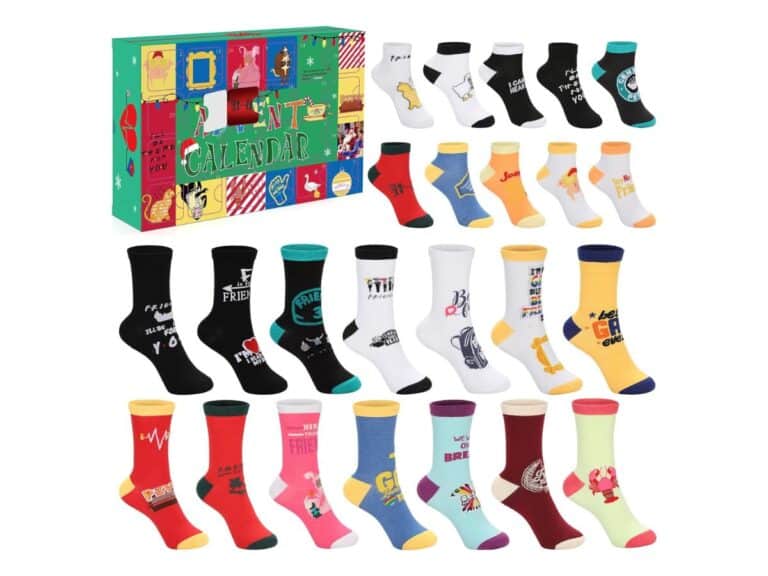 Friends Advent Calendar – Friends' popularity doesn't seem to fade…even all these years later. This Friends advent calendar is filled with tree ornaments and little collectibles that any fan of Joey, Rachel, Ross, Monica, Phoebe, and Chandler will love.
DIY Diamond Painting Advent Calendar – Diamond dot painting is all the rage right now and the tweens can fill the tree with diy diamond dot painted ornaments. How fun are these?!
Now, if you are looking to purchase an advent calendar I suggest you buy it NOW. The popular advent calendars sell out quickly. So, if you're thinking about purchasing a character calendar you want to shop early. Or, take your time and make your own calendar. Which advent calendar will your tween love?
---
Other Christmas advent calendar ideas for kids
Check out all of our eco-friendly advent calendar filler ideas
---
Make sure you are following along…
FOLLOW KITCHEN COUNTER CHRONICLES ON
SUBSCRIBE TO KITCHEN COUNTER CHRONICLES TO HAVE OUR DELICIOUS RECIPES, FUN CRAFTS & ACTIVITIES DELIVERED DIRECTLY TO YOUR INBOX.