We love Rudolph and all of his friends. In fact, I rounded up a super awesome collection of all kinds of silly reindeer crafts. This year we decided to make our team of reindeer from toilet paper rolls – an easy reindeer craft for kids to make.
Disclosure: There are Amazon Affiliate links in this article which means, at no additional cost to you, we could receive compensation for our recommendations. You can read our full disclosure policy on our Disclosure Page for more details.
Who doesn't love the story of Rudolph the red nosed reindeer. Rudolph and the other reindeer have become an integral part of every child's Christmas. Without the magical reindeer, how would Santa get around the world in one night?
When we were thinking of fun Christmas crafts to make this holiday season, we wanted to show some love for the reindeer. So, we came up with a simple way to make a reindeer out of toilet paper rolls – after all everyone has toilet paper rolls around the house. We love a craft that uses supplies that are easy to find and especially ones that can be found in the recycling bin.
Easy Toilet Paper Roll Reindeer Craft
9 toilet rolls or paper towel/wrapping paper rolls cut down to 4 inches length
brown acrylic paint
brown pipe cleaners
brown pom poms and 1 red pom pom
black marker
googly eyes
festive ribbon
white craft glue
1 thumb tack
The first step in making these silly little reindeers is gather up the toilet paper rolls. Make sure that your toilet rolls are cleaned of all the little bits of toilet paper. If you are using another type of paper roll, cut them down to about 4″ in length.
Then use the brown paint to cover the rolls. Set them aside to dry.
Now, it's time to get the antlers ready. For each antler you will need one pipe cleaner piece that is 3 inches long and one pipe cleaner piece that is 1 1/2 inches long. Twist the shorter piece around the end of the longer piece – making the "branches" of the antlers. Each reindeer needs two antlers.
When all the antlers are made, it's time to attach them to the reindeer bodies. Use the thumb tack to poke a little hole about 1/4 inch from the top of the toilet paper roll – this is where the antler will go.
Poke the pipe cleaner into the hole and wrap it up and back around itself. Wrapping the pipe cleaner around itself will secure the antler in place. Attach 2 antlers for each reindeer.
Now, that the antlers are in place we move onto the face. A dab of craft glue for the eyes and for the nose. Don't forget one red nose for Rudolph.
Once the eyes and noses are in place and we can add the scarf. Cut the festive ribbon into 8 to 10 inch strips – test out the length to see what you like for your reindeer. Wrap the ribbon around and tie the ribbon in a single knot. I used both the glue gun and the craft glue to adhere the scarf in place. The only difference is the glue gun dries much faster.
The final touch is the mouth and the eye brows and any other features your kids would like to add with the marker. It's totally plausible that reindeer might wear glasses or have a toothy smile. Whatever works for you and your kids.
Now that Rudolph and his team are complete they are ready to play some reindeer games. When my daughters were younger they totally would have been playing with these reindeers all December long. Now that their older I think this team of reindeer will hang out on my sideboard, waiting for my nieces and nephews to come over and play with them.
---
Looking for more fun reindeer crafts and games?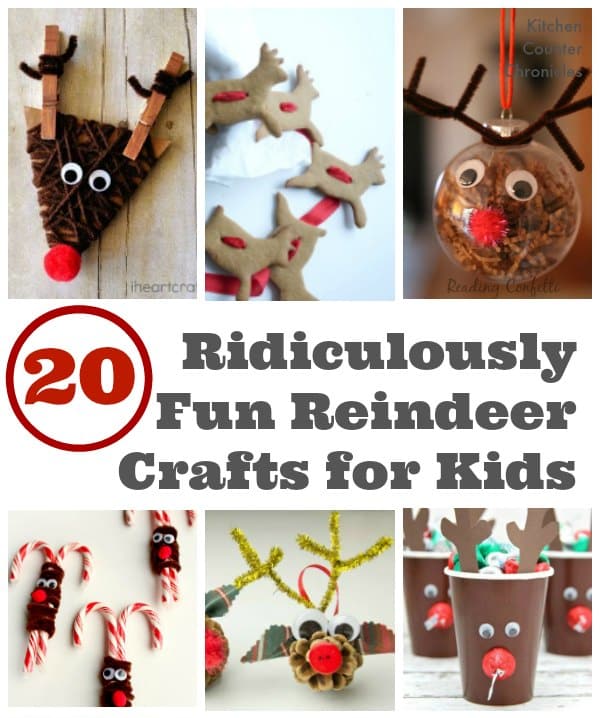 Check out our epic silly reindeer craft round up – lots of Rudolph crafts to be made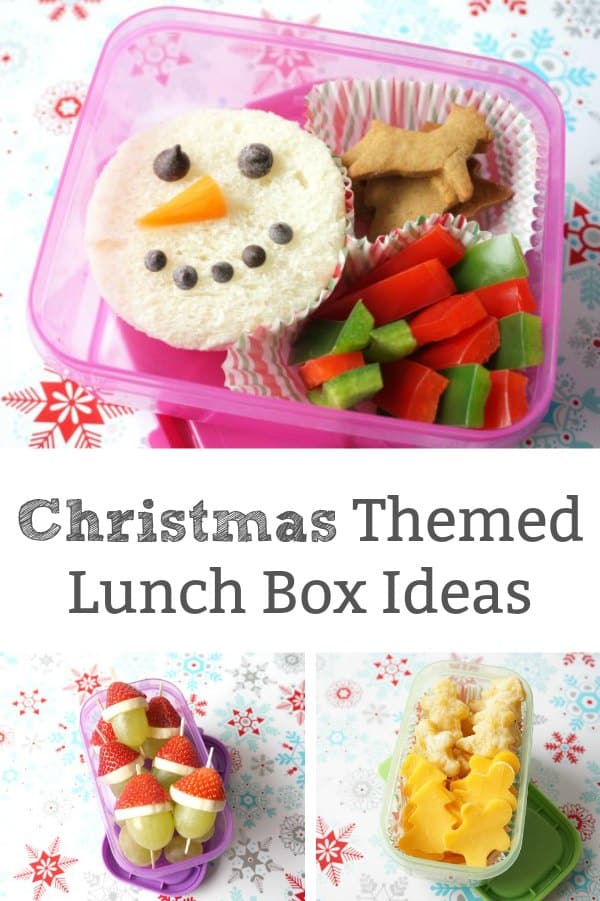 Or, add our reindeer Christmas cookies to your kids' lunch box
---
Make sure you are following along…
SUBSCRIBE TO KITCHEN COUNTER CHRONICLES TO HAVE OUR DELICIOUS RECIPES, FUN CRAFTS & ACTIVITIES DELIVERED DIRECTLY TO YOUR INBOX.
FOLLOW KITCHEN COUNTER CHRONICLES ON