I am so excited about today's post. A few days of the week, my kids stay for lunch at school. The lunches I make are usually pretty boring. I try and get creative…sometimes I include funny little jokes and the odd time I will add special treats.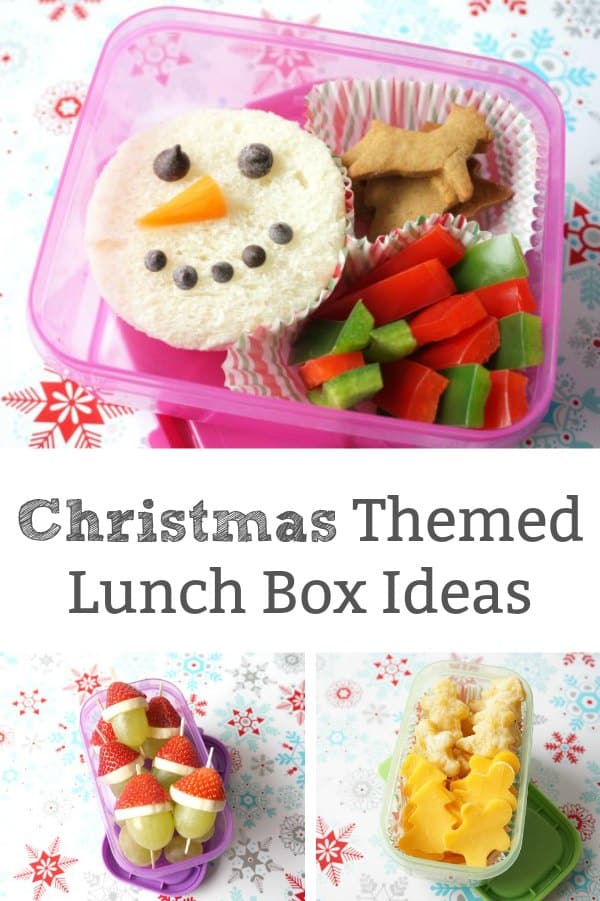 Well, I've decided to kick things up a notch and make a Christmas themed lunch. It's amazing how much fun you can have when you release your imagination. I know that you can find pre-made lunch packages at the grocery store, but with a Rubbermaid LunchBlox™ Sandwich Kit, fresh fruit, veggies and your imagination and you can create something fun and healthy.
for your convenience, this post contains affiliate links
Christmas Themed Lunch for Kids
The first container holds our favourite homemade cheese crackers freshly baked in the shape of Christmas trees and gingerbread men. Top off the crackers with a cute piece of Christmas tree and gingerbread person cheddar cheese slices. I used Christmas coloured muffin tin liners to keep the crackers and cheese separate.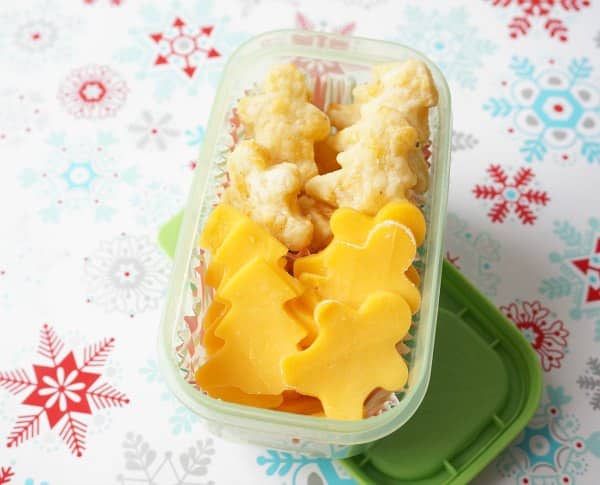 The next container is home to silly Grinch treats. Use a toothpick to skewer together a grape (with 1/3 cut off to make a straight edge), a banana slice and strawberry "hat" to make these not-so-grouchy little Grinches.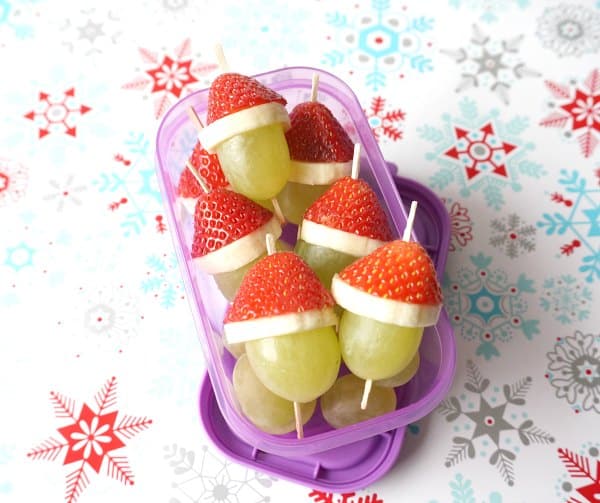 For the snowman sandwich I used a large circle cookie cutter and sliced snowy white bread (a special treat in our house). There is a circle of turkey sandwich meat and havarti cheese inside the sandwich. I trimmed down a baby carrot for the nose. Push the chocolate chips into the bread for the eyes and his mouth. Again, I used the muffin tin liners to separate the red and green pepper sticks from the reindeer gingerbread cookies.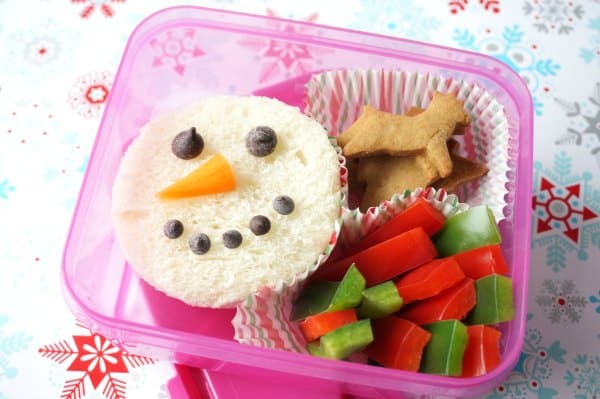 This Christmas lunch is a well rounded meal, that includes all the food groups – even the all important Christmas cookie food group. I'm sure that my daughters are going to be delightfully surprised when they open their lunch bags in the school lunch room. It didn't take any special equipment or special food make an incredibly special Christmas bento style lunch.
What Christmas character would you include in a Christmas themed lunch box?
---
Related Posts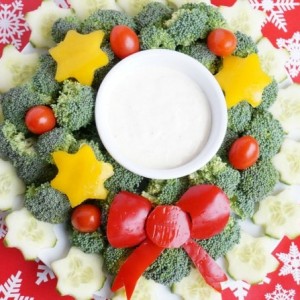 Make your very own vegetable Christmas wreath, with delicious dip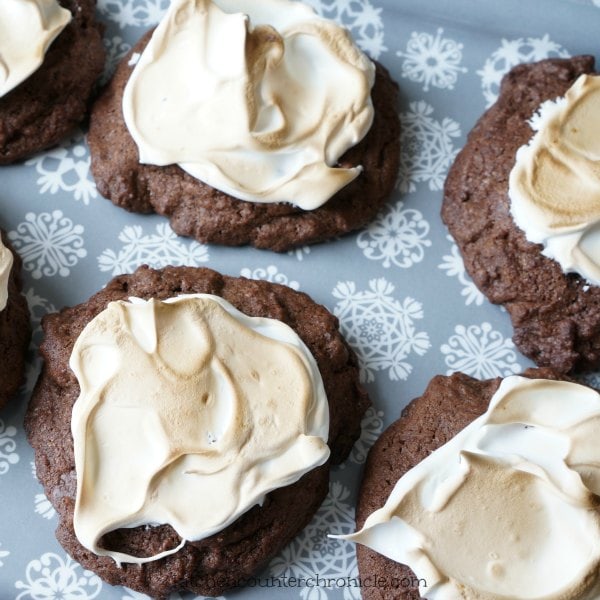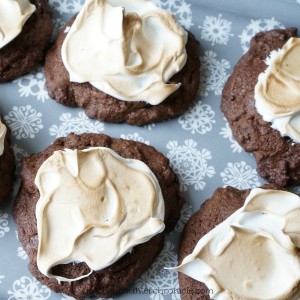 These cookies taste like a warm mug of hot chocolate with marshmallow frosting.
---
LOOKING FOR MORE WAYS TO CONNECT WITH YOUR KIDS THIS HOLIDAY SEASON?
COME JOIN KITCHEN COUNTER CHRONICLES ON FACEBOOK AND PINTEREST.
BE SURE TO SUBSCRIBE TO RECEIVE OUR IDEAS DELIVERED TO YOUR INBOX.
---