Silly jokes are our specialty. You might be familiar with our silly cardboard elves. We made these elves a few years ago. I filled our elves and our advent calendar with a collection of funny little kid friendly Christmas jokes. I wrote them all down on scraps of colourful paper. As I pulled the pieces of well worn paper out of our advent box this year I decided it was time to make a change.
24 Funny Printable Christmas Jokes for Kids
I decided to turn the jokes into a Silly Christmas Jokes for Kids that I could share with all of you. After all, jokes are meant to be shared over and over again. So, I hope you enjoy our compilation of jokes from around the internet…no, I'm not a comedian. I found these jokes all over the place – Reader's Digest was a great source and this site too. A bunch of them are jokes that I remember from when I was a kid and a few were shared by my kids.
So, just print off our Silly Christmas Jokes for Kids and find ways to spread the cheer. What did we do with our jokes? Well, they make a great addition to the kids' lunch bags. Then they can share them with their friends at school.
We also add them to our family's advent calendar. Each day the kids enjoy a chocolate and a little chuckle.
We have also added them to Christmas cards and our holiday table setting.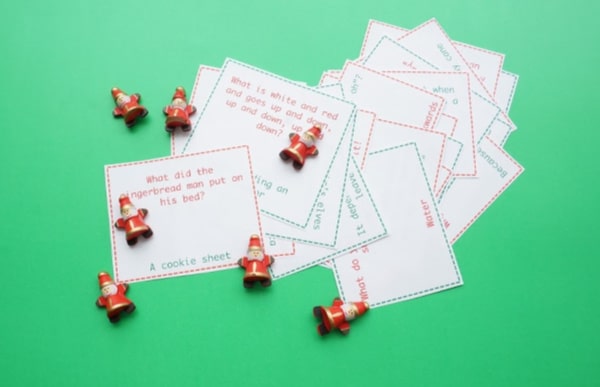 However you choose to share these jokes I'm sure you will get a few groans from the adults, but plenty of giggles from the kids.
---
Related Posts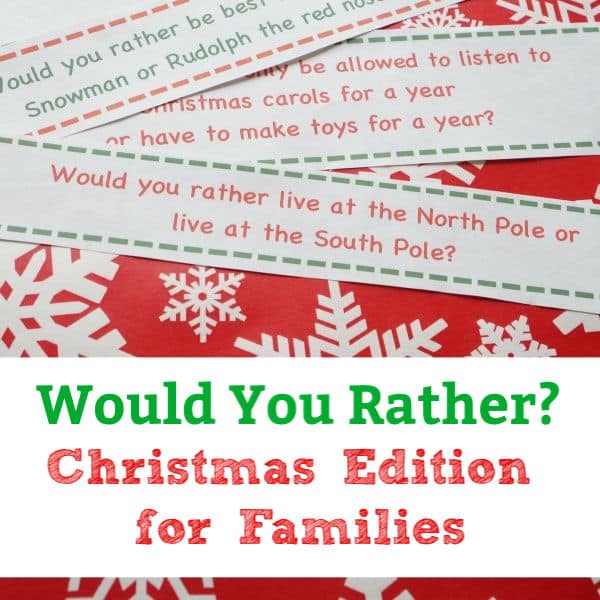 Looking for another fun Christmas printable to share? Grab our Would You Rather Christmas edition. The perfect game to play with kids of all ages…and adults too!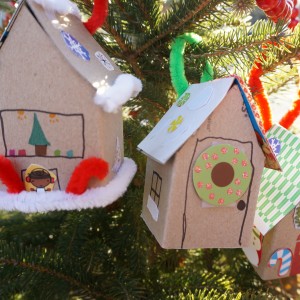 Build and decorate a Christmas wintery village with our free printable paper house template. A fabulous way to use up all of those old Christmas cards.
---
BE SURE TO SUBSCRIBE TO KITCHEN COUNTER CHRONICLES TO HAVE OUR DELICIOUS RECIPES, FUN CRAFTS & ACTIVITIES DELIVERED DIRECTLY TO YOUR INBOX.
---