We all buy the little gourds from the grocery store. We are drawn to their unique shapes and sizes. Perhaps you've picked up a few for Halloween crafts or to decorate your Thanksgiving table. What you might not have realized is that gourds aren't just for decoration. This collection of creative things to do with gourds is going to open your eyes to all the possibilities.
Gourds have been used in crafts for centuries and in countries all around the world. There are many different things that you can do with gourds. There are dried gourd crafts, painted gourd crafts and interesting ways to use gourds as vessels.
What is a gourd?
You might be wondering, what is a gourd? They aren't the usual giant pumpkins and squashes that we carve into jack o'lanterns or eat in pies. Gourds grow on vines and typically thrive in tropical climates. While some gourds are edible, they are typically grown for ornamental purposes. They belong to the same family of plants as pumpkins, cucumbers, squash and melons. They usually have very interesting shapes and sizes, that mean they yield very little edible flesh inside.
Things to do with gourds…
Now that we know what gourds are, it is time to figure out what to do with them. They truly are a versatile little fruit. In the past, gourds would be dried and used as bowls, cups and utensils. In modern times, we tend to make crafts with gourds. I've gathered together a collection of creative, unique gourd crafts that you can make with your kids this fall. So, don't pass up the gourds in the garden centre and certainly don't throw those gourds in the trash…turn them into beautiful and useful treasures.
Unique Fall Gourd Crafts
It is very simple to transform your little pumpkins and gourds into hanging bird feeders. The birds will thank you.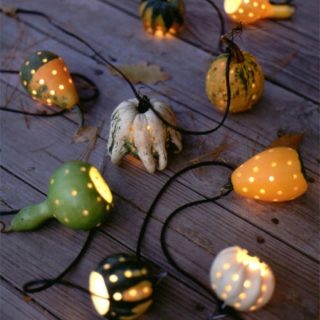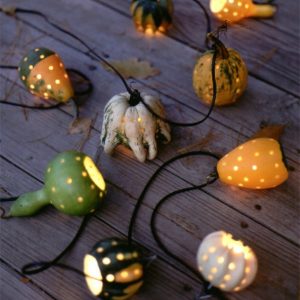 Martha Stewart shares how to make cool gourd hanging lights. These lights would make an incredibly unique addition to your thanksgiving decor.
Here is one for the kids! Embrace your silly side with these googly eyed gourds. Who knew that gourds could be so expressive!
How cool is this dried gourd wind chime? The decorative design on the gourd is stunning.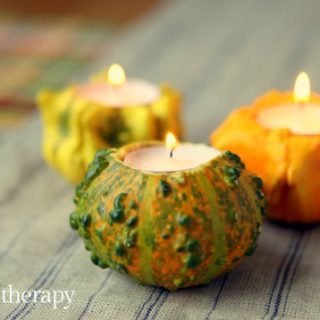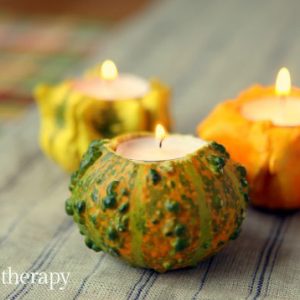 Love how gorgeous and simple these gourd tea light holders are to make, from Garden Therapy.
We also dried out our gourds and made little, simple gourd bird feeders.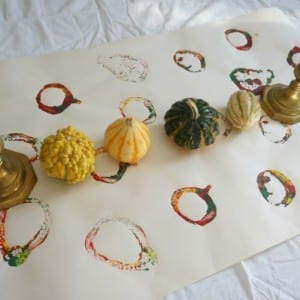 Here's another great fall craft for the kids. Slice open those gourds and use them as beautiful stamps. Make a lovely gourd runner for the thanksgiving dinner table.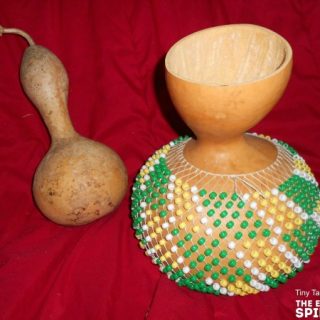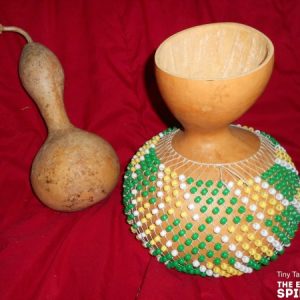 Gourds can be transformed into musical instruments. Discover how gourds can be used to make musical instruments on The Educators' Spin on It.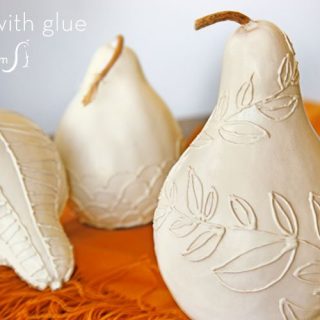 Put the glue gun to work making these gorgeous decorative gourds, tutorial from Everyday Dishes.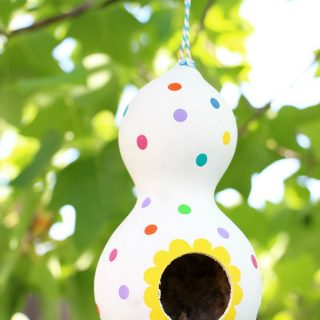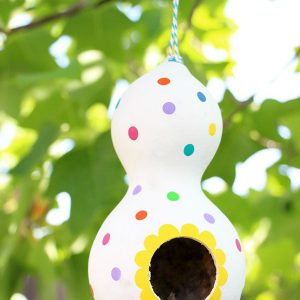 Love to hang this colourful super cute gourd birdhouse from Happiness is Homemade.
Don't throw out those little gourds. Whether you give them some time to dry or you use them in their fresh state, gourds are a creative craft supply. Have you ever made a gourd craft? What did you make with your gourds?
---
Pin this post for later…
---
Related Posts
Let the kids decorate the Thanksgiving table with these lovely crafts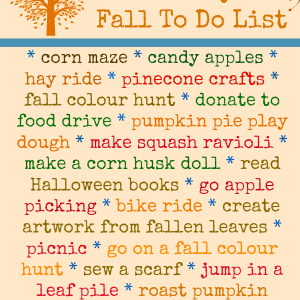 Get outside and have some fun this fall with this great family to do list
---
Make sure you are following along…
SUBSCRIBE TO KITCHEN COUNTER CHRONICLES TO HAVE OUR DELICIOUS RECIPES, FUN CRAFTS & ACTIVITIES DELIVERED DIRECTLY TO YOUR INBOX.
FOLLOW KITCHEN COUNTER CHRONICLES ON