Dad loves his coffee and the kids' love making crafts. Seems like the perfect combination for a Father's Day gift. I love that this Father's Day craft is easy enough for little ones to make, yet also makes a fun craft for tweens to make for Dad.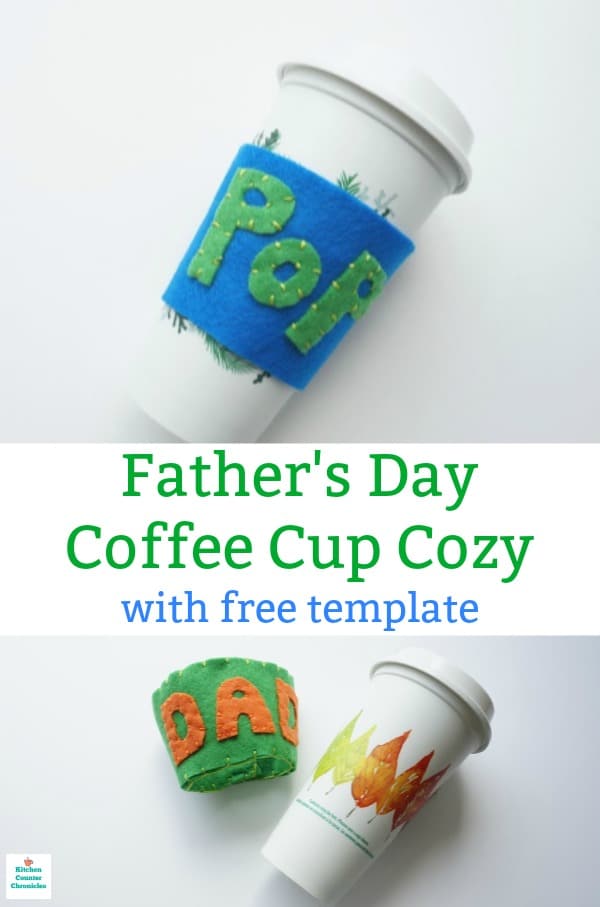 Disclosure: There are Amazon Affiliate links in this article which means, at no additional cost to you, we could receive compensation for our recommendations. You can read our full disclosure policy on our Disclosure Page for more details.
My husband loves coffee. When we are out and about as a family we will often stop in at Starbucks (or whatever coffee shop is close by) for a drink. I always have my reusable Starbucks cup for my tea. My husband doesn't have one of his own. He even remarked the other day that he would like to get one for himself.
This sparked an idea! For Father's Day the girls are going to give their Dad a coffee lover's care package – complete with his own reusable coffee cup, a homemade coffee cup cozy and some coffee beans. Last Christmas we made coffee cozies and I created a coffee cup cozy template.
The girls picked out felt colours that they knew their Dad would love and set about making their coffee cup sleeves.
How to Make a Coffee Cup Cozy for Dad
2 sheets of felt – 2 colours
embroidery thread in coordinating colours
scissors
pins
printout of our coffee cup cozy template
Begin by printing off our coffee cup cozy template. Our coffee cup pattern works as a Starbucks cup sleeve template, but it also works with any single use coffee cup. Even if you aren't using a Starbucks coffee cup, it is still important to use the sleeve on other coffee cups. This will help reduce the garbage you use. Okay, back to the craft. Once the template is printed out, cut the template out of the paper.
Place the paper coffee cup sleeve pattern onto a piece of felt. Pin the template in place. Cut out the coffee cup template from the felt. You will want to cut out two layers of felt. You should be able to cut these two pieces from one sheet of felt.
Cut out the letters "DAD" or "POP" or "DADDY" or whatever you call the Dad in your life. Use your "Dad's" favourite colour for the letters. So, this picture has a mistake in it. You want to sew the letter on with the arch of the felt turning DOWN…not UP. You'll see the change in my next picture. You don't want the letters to be upside down.
When the letters are cut out, it is time to sew them onto one piece of the coffee cup template. Using a blanket stitch or a simple running stitch, sew the letters into place. Remember you want the arch turning DOWN.
Once the letters are sewn in place, sew the two layers of felt together. My kids opted to use a blanket stitch to join the pieces together.
When the entire edge is sewn together, it is time to complete the cozy. As I said before, the template works with a typical Starbucks reusable cup and a typical single use coffee cup. Simply bring the two ends of the cozy together and overlap them, about 1/2 inch. Pin the layers together.
Using a running stitch, sew the overlap in place.
How cute is that cozy?! I know that my husband is going to love carrying around his Dad cozy. We ended up making two…two kids after all. The second one has "Pop" on it. The second one doesn't have the blanket stitch around the edge. We actually glued the layers of felt together. We did sew the ends together, to secure the loop.
What colours would your Dad like? What word will you and your kids sew on your coffee sleeve?
---
A few common questions
Could I use fabric glue, instead of sewing? Yes, feel free to use fabric glue to adhere the letters in place. The cozy might not last as long as if you had sewn the letters in place. Be sure to use fabric glue (not simply white glue) for the best results.
How do I clean the coffee cup cozy? To clean the cozy, wash it by hand, in warm water. We wash ours in the kitchen sink with dish detergent. Then set it out to dry. Do not put the felt in the dryer. Exposing felt to high heat can distort the material.
---
More awesome Father's Day craft projects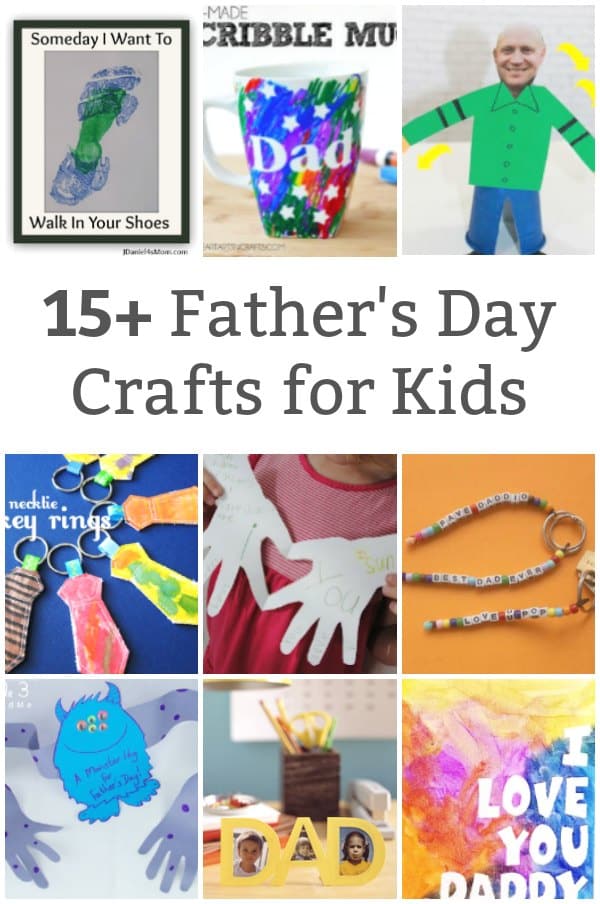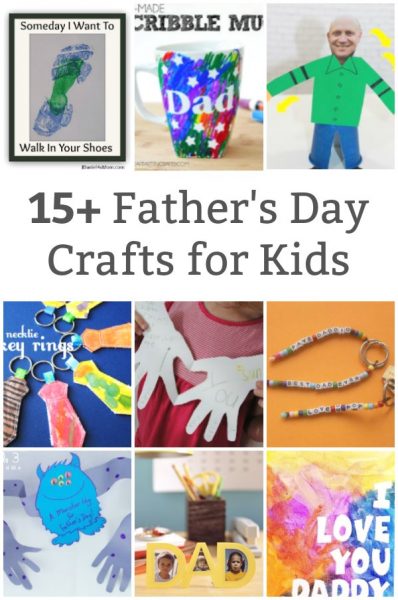 Check out our collection of Father's Day crafts for older kids to make
Sewing projects are great for kids. The kids can sew a simple infinity scarf from scraps of fabric.
---
Make sure you are following along…
SUBSCRIBE TO KITCHEN COUNTER CHRONICLES TO HAVE OUR DELICIOUS RECIPES, FUN CRAFTS & ACTIVITIES DELIVERED DIRECTLY TO YOUR INBOX.
FOLLOW KITCHEN COUNTER CHRONICLES ON
---