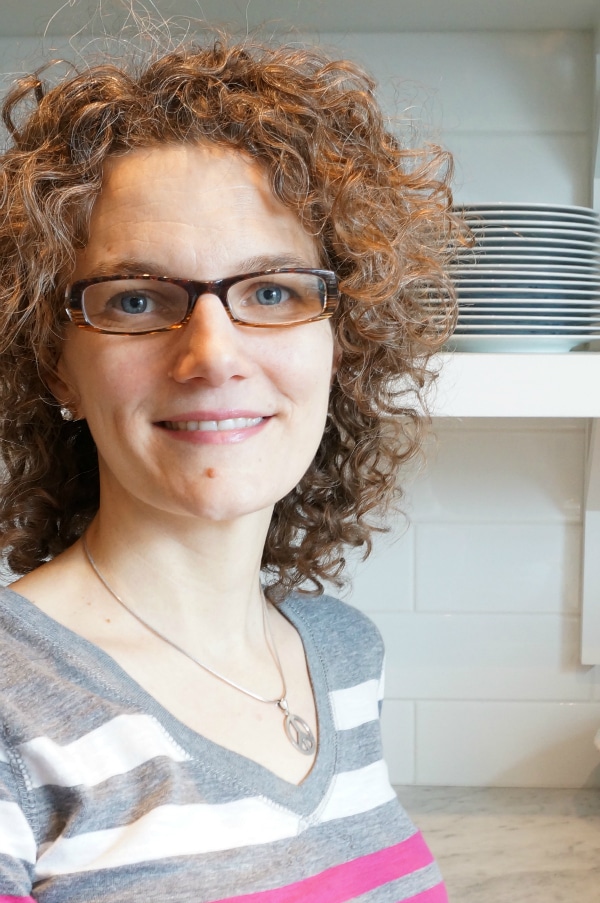 Hi, my name is Jen…welcome!
If you are anything like me, then your life probably lands on your kitchen counter.
I'm a stay-at-home mom to 2 beautifully intelligent, young ladies, aged 10 and 12 years old. I'm married to a funny, supportive man, who I started dating when I was a teenager! We are committed to raising our children to be eco-conscious individuals. We live in a fantastic neighbourhood in Toronto, Canada. We love our city…spending time outdoors exploring and indoors using our imaginations.
Ready to get to know me better? I've put together a set of questions and answers which should help you learn more about who I am and what this blog is all about.
3 things you might not know about me
I battle with my hair daily…too curly, too fuzzy, too grey, too brown, too…daily!
My dog Arthur drives me crazy and makes me smile…he's an important member of our family.
I love listening to music…I need music on wherever I am…it feeds my soul.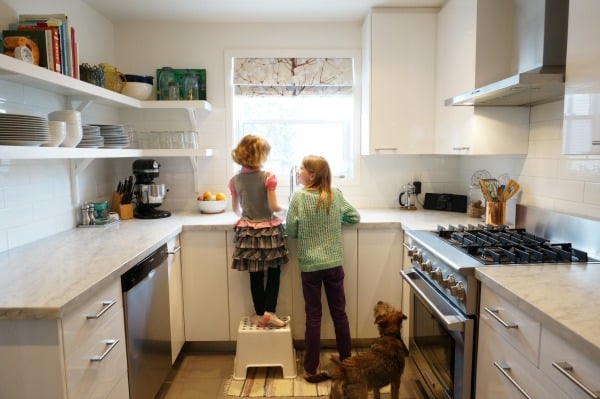 5 things that are on my kitchen counter right now
Left over lasagna, my KitchenAid stand mixer, a stack of (possibly overdue) library books, a glass canister filled with dog treats and my grandmother's ceramic bowl filled with fresh fruit…oh, and random piles of children's artwork/homework…of course!
Would I like to change anything about my kitchen counter?
I actually love my kitchen counter…I think if anything I would like to make my kitchen counter bigger. There never seems to be enough room (for those random piles of children's artwork). I would love it if we had enough space to pull up a couple of stools and enjoy an afternoon cup of tea.
What is my favourite thing to do on my kitchen counter?
My kitchen counter is made from Carrera marble, so it was built for rolling out pastry and baked goods. There is nothing I love more than baking with my girls in my kitchen. Unless of course, it's making a delicious Saturday night dinner with my husband and my girls. We have such a great time cooking, baking and hanging out in our little kitchen.
I hope my answers gave you a little more insight into who I am. Of course, if you want to know even more about all of us…and what's on our kitchen counter…read the blog, silly.
Thanks for stopping by!
Cheers,
Jen