We love a good would you rather game. Over the years we have shared all kinds of different would you rather editions. This travel edition of would you rather is fun for kids of all ages to play and adults too.
Disclosure: There are Amazon Affiliate links in this article which means, at no additional cost to you, we could receive compensation for our recommendations. You can read our full disclosure policy on our Disclosure Page for more details.
Everyone loves a vacation…right? Well, before you hit the road you might want to consider some of these this or that travel questions. Would you rather questions are super easy to play with. This travel pack would be great to bring along on your next road trip or long plane ride. What about playing when you are in the process of planning your next big vacation? They also are a great classroom activity – kids love debating these travel would you rather questions.
What is A Would You Rather Game Anyway?
If you aren't already familiar with would you rather game it involves being presented with two possible options on a particular topic. Each person has to decide and defend whichever option they would choose – which one would they rather? These questions can be silly, funny or totally serious (we tend to stick with the silly).
25+ Travel Would You Rather Questions
our Travel Would You Rather Questions
card stock
scissors
The first step in playing would you rather is printing off our Travel Would You Rather Questions. We like to print ours on card stock. Using card stock makes each slip a little more sturdy. Once the questions are printed you can cut the individual question strips out.
In a classroom, you can break the class into small groups and give each group a few questions to debate. Alternately, you could have a full-class discussion about each question.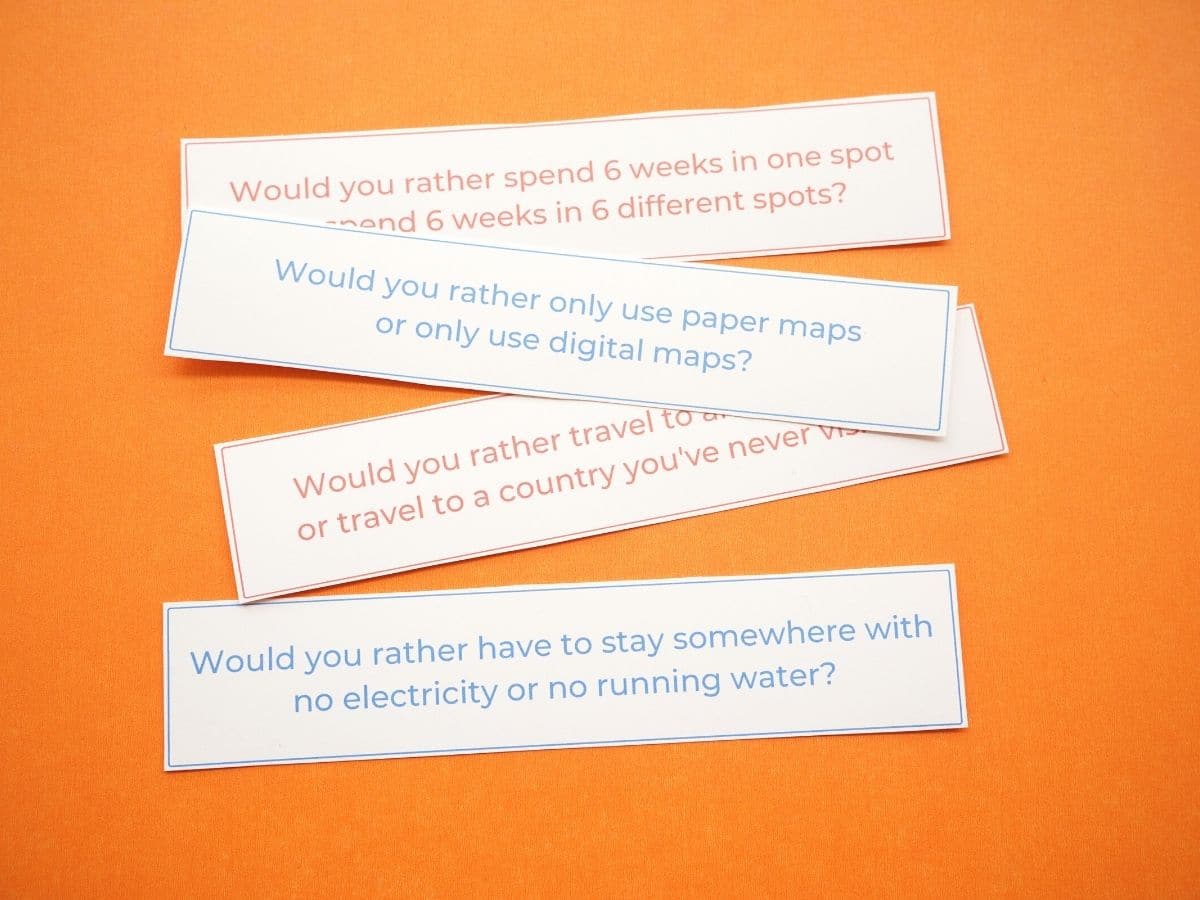 At home, we like to pull out our would you rather questions when we are on a road trip or long drive. They are a great way to pass some time with the kids. I also love popping a question in my kid's lunchbox.
How will you play and what will you choose?
---
Related Posts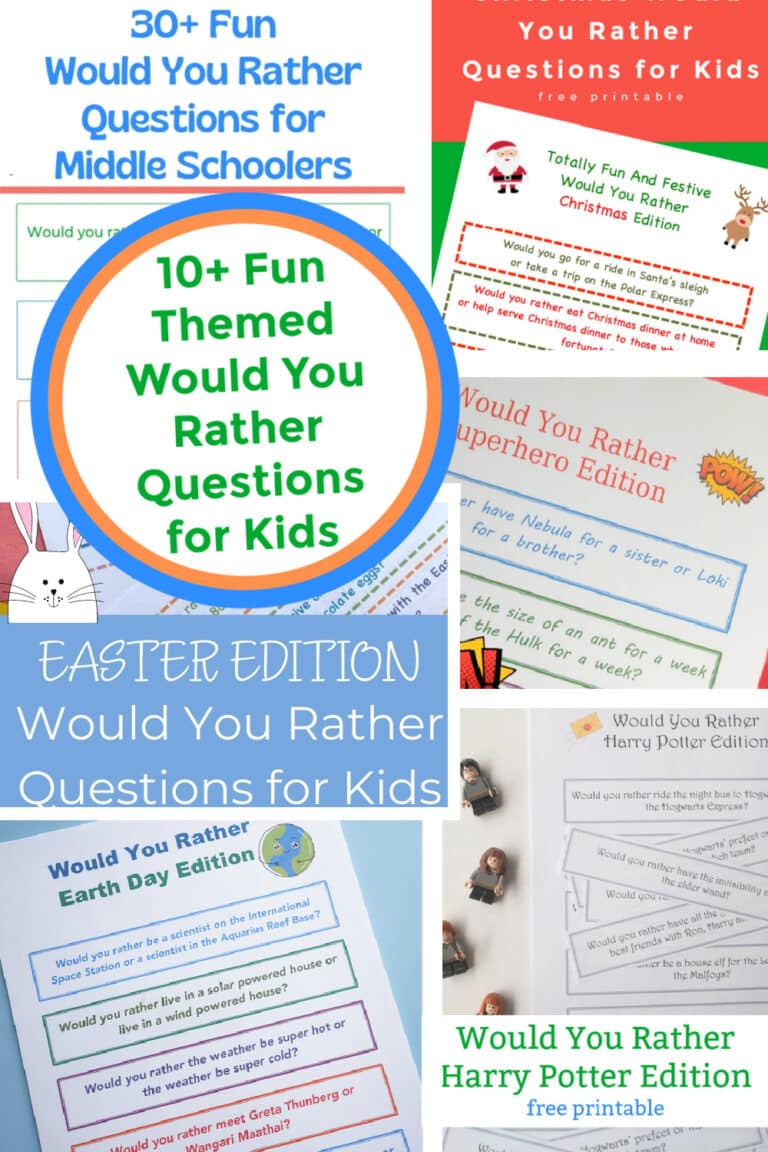 Check out all of our free printable would you rather questions for kids
Tips for road tripping with tweens
---
Make sure you are following along…
SUBSCRIBE TO KITCHEN COUNTER CHRONICLES TO HAVE OUR DELICIOUS RECIPES, FUN CRAFTS & ACTIVITIES DELIVERED DIRECTLY TO YOUR INBOX.
FOLLOW KITCHEN COUNTER CHRONICLES ON