As you are well aware – we are a family of Potterheads. From making our own Harry Potter wands, patronus Christmas ornaments and our amazing owl birthday party – we LOVE all things Harry Potter. Unfortunately, we have yet to make our way to Warner Brother's Studio Tour in London…which is our dream trip.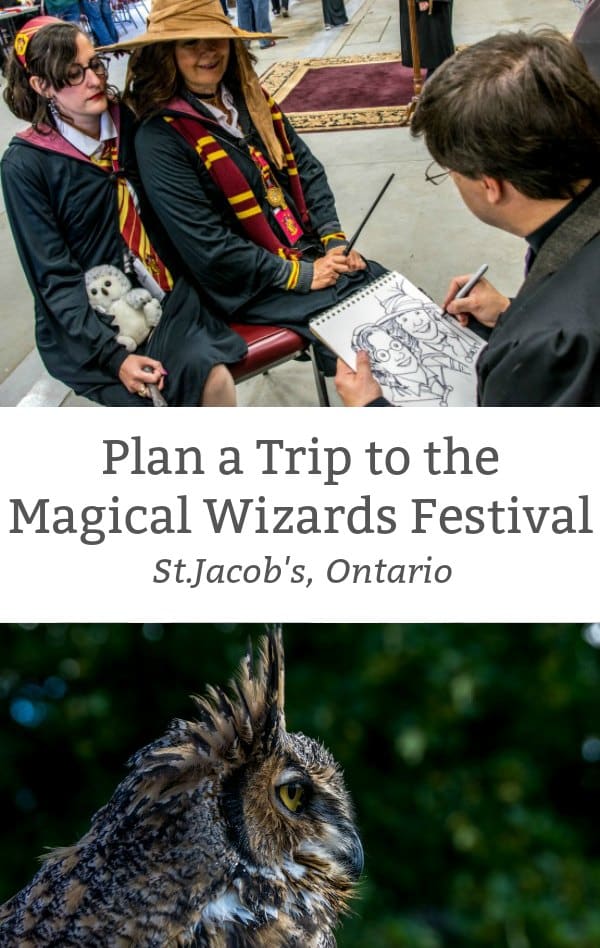 So, you can only imagine how excited we were to learn that there is a super awesome Magical Wizards Festival coming to St. Jacob's County, Ontario. On the weekend of September 8th & 9th (2018) the world of Harry Potter comes to life.
Plan a Trip to the Magical Wizards Festival
Escape from Spellbound Prison Train Have you ever wondered what it would be like to board the Hogwarts Express at Kings Cross Station? Start your trip to the Magical Wizard Festival by boarding an historic steam engine, Spellbound Prison Train and ride to the festival (or ride the train at the end of the day). Before boarding the train visitors will be entertained by illusionists, aerial performers and more. After boarding the train, visitors will sharpen their magic skills through the assistance of the Onboard Professors – you never know who might stop by. Passengers will soon learn that they are part of a top secret mission to transport two of the worst evil wizards, who keep escaping from the Spellbound Prison. The train passengers become part of the show – helping the Ministry of Magic transport the evil wizards to a secret location. Wands Up!
Enchanted Alley The steam engine train will roll into the station and passengers will arrive at Enchanted Alley. Enjoy a mug of butter beer and magical treats with your friends. Take in the wandering entertainers, face painters and magical characters. Don't be surprised if you stumble onto a few wizards who want to have a duel. Check out all the cool shops – pick up a broom, a wand, jewelry and check out all the cool shops along the way.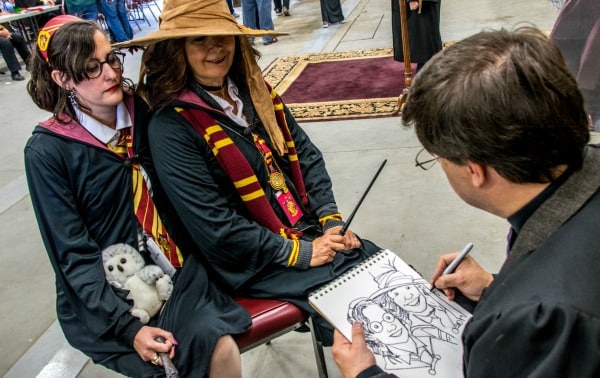 Magical Creatures One of the most interesting parts of the Harry Potter books are the magical creatures. Visitors will learn about snakes, owls and all the magical creatures that inhabit the festival.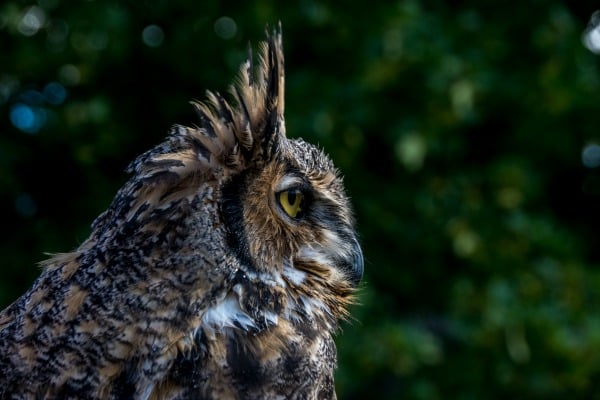 Wizarding Classes Fulfill your dreams of taking a magical potions class or learn how to defend yourself against your magical enemy. Visitors can sharpen their spell writing skills with the help of the knowledgable professors. Anyone want to play a round of wizard chess?
Looking for more information about the Magical Wizards Festival head to their website for all the important details. The event will be held on the weekend of September 8th & 9th, 2018. Remember, tickets must be purchased in advance, as train tickets come with assigned train car and seat numbers.
---
Related Posts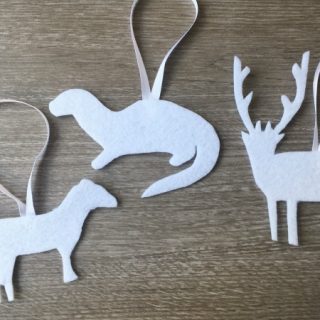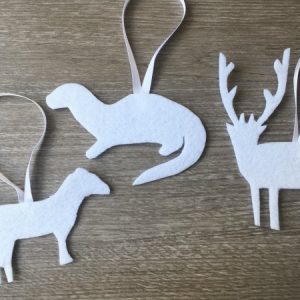 Make patronus Christmas ornaments for the whole family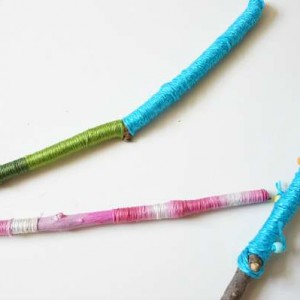 What will your Harry Potter inspired wand look like?
---
BE SURE TO SUBSCRIBE TO KITCHEN COUNTER CHRONICLES TO HAVE OUR DELICIOUS RECIPES, FUN CRAFTS & ACTIVITIES DELIVERED DIRECTLY TO YOUR INBOX.
---