We made it to Friday! Father's Day is only 2 days away. Time to plan the dinner menu. What will we be making? I'm not sure, but I know that these recipes are going to help me figure it out. We're hoping to hit the farmers' market one morning this weekend…stock up on some great, fresh, seasonal food…you really can't beat quality ingredients.
Perfect for an afternoon, hanging with dad snack Ottawa Valley Mom's Greek dip.
Life in Pleasantville's Loosey Goosey Boozy Boozy Sangria looks refreshingly perfect.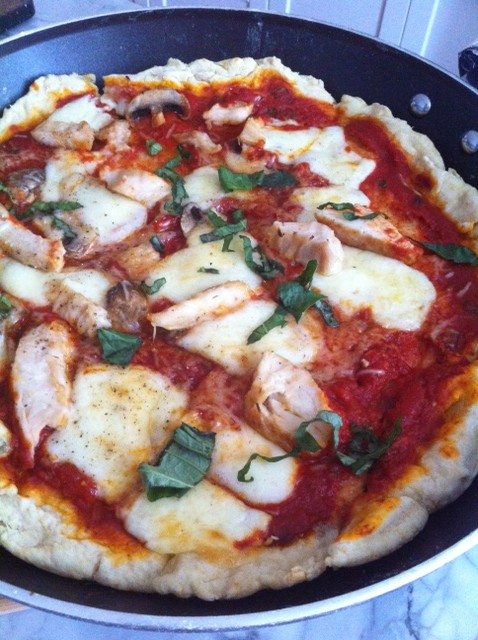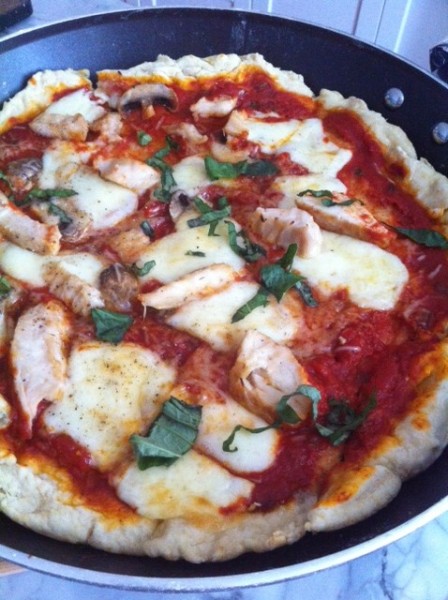 Pizza night is always popular with dad, these skillet pizzas from Little Bit of Momsense look yummy.
Be Nice or Leave Thanks made this great shrimp, watermelon and feta cheese salad that would make a lovely side or lunch dish.
I'm always looking for new ways to use rhubarb, like A Pretty Life in the Suburbs strawberry rhubarb muffins…a perfect road trip snack.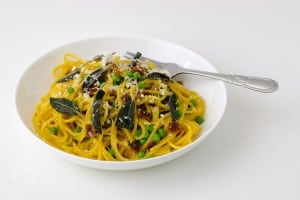 Foodie Prints shared a delicious seasonal spaghetti carbonara that would make a great light dinner.
Here's our Father's day barbecue swiss chard from last year…we're still cooking swiss chard on the grill.
And, finally if you are still looking for dessert options check out our Father's Day dessert ideas.
I hope these Good Eats Friday recipes help you pick your Father's Day menu. Don't forget to check out the Good Eats Friday Pinterest board for even more fabulous recipes.
This has been a really fun week of celebrating dad. We've looked at things to do with dad, crafts, food and gifts. I know that in our house Father's Day is really about spending time with dad. My husband got home, from a trip out of town, late last night. This morning when my girls woke up, they went running in to our bedroom to give their dad a big hug. For me…that's the perfect Father's Day gift.