Sometimes we mommy bloggers can be guilty of overlooking our parenting partners…dad. I mean, where would we be without the Dads in our lives? I've put together a collection of cute father's day crafts for kids to make and a round-up of fun father's day activities – so it only makes sense that I pull together deliciously fun Father's Day desserts to celebrate all the father's out there. Be sure to check out all of our Father's Day ideas for kids.
Disclosure: There are Amazon Affiliate links in this article which means, at no additional cost to you, we could receive compensation for our recommendations. You can read our full disclosure policy on our Disclosure Page for more details.
I have scoured the internet for the best Father's Day cakes, cupcakes and desserts. I still haven't decided which one of these we'll be baking for Father's Day. Which one will you bake for the Dad in your life?
Father's Day Cupcakes
Does Dad have a killer moustache? Make him moustache cupcakes, from Oh Sweet Day.
How fun are these cupcake "burgers and fries" from Bakerella? I know my husband and my kids will get a kick out of these super awesome cupcakes.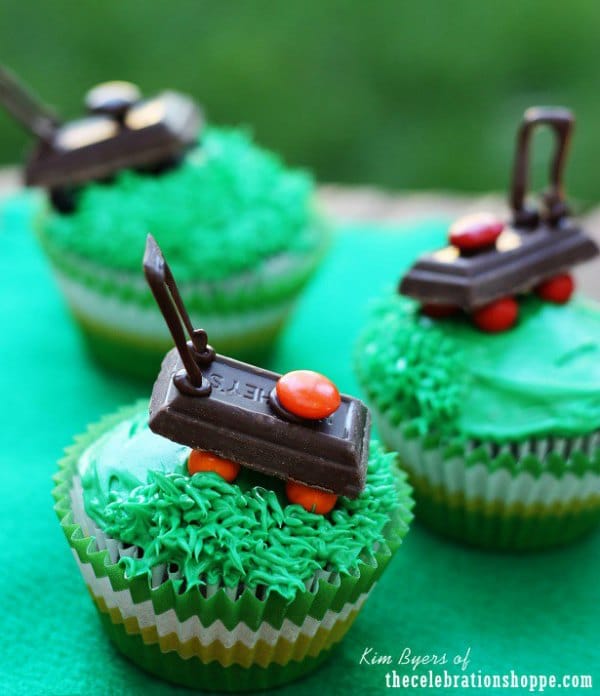 Maybe Dad doesn't have to cut the lawn on Father's Day, but he still might love these cupcakes. The Celebration Shoppe's lawnmower cupcakes look complicated, but they aren't.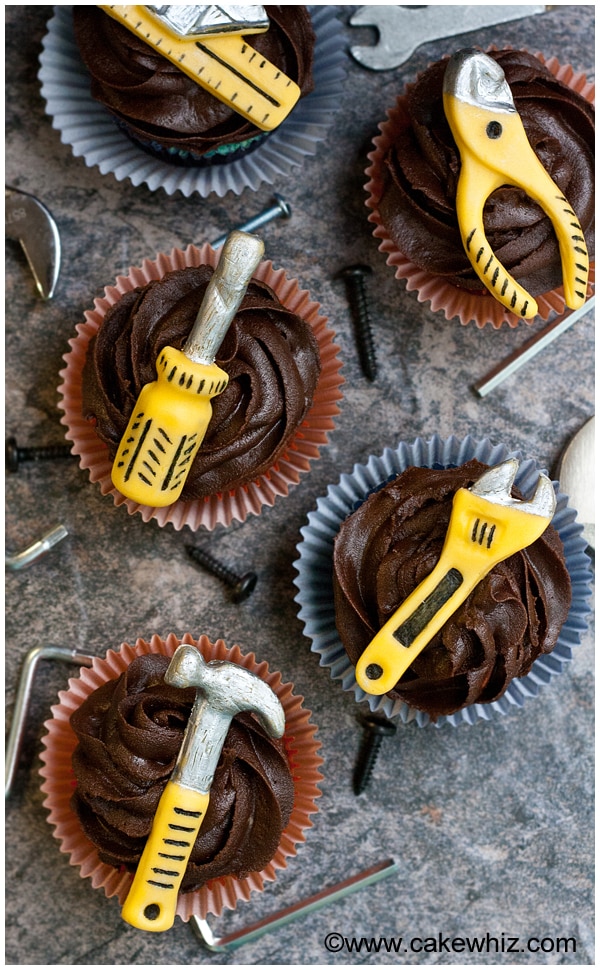 For the tool belt-wielding father, Cake Whiz has these tool cupcakes. I know my kids would have a lot of fun making those tiny tool decorations.
We created these super simple golf course cupcakes…complete with printable Happy Father's Day flags! These would be perfect for a retirement party too.
OMG! We made these barbecue grill cupcakes and they are way too adorable. Check out all the tiny little details on the grill.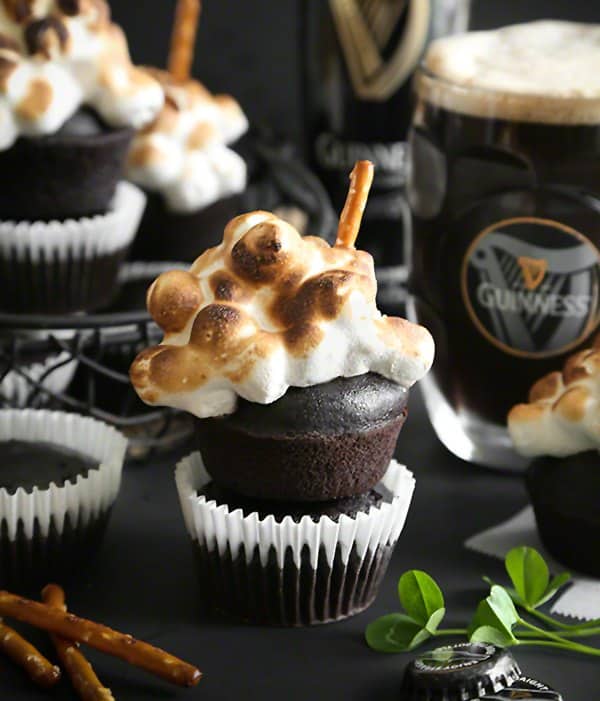 Sprinkle Bakes shares a more mature (and delicious) Guinness cupcake…with marshmallows. That foamy and toasty topper looks so good.
Father's Day Cookies
How fun are these gone fishing cookies from Moms and Munchkins? Perfect for a celebration at the cottage.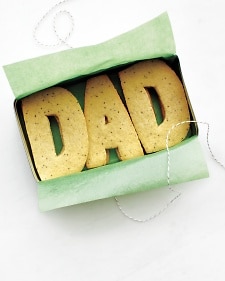 Martha Stewart's simple lemon poppy seed "DAD" cookies are crisp and sweet. What an impressive treat for Dad.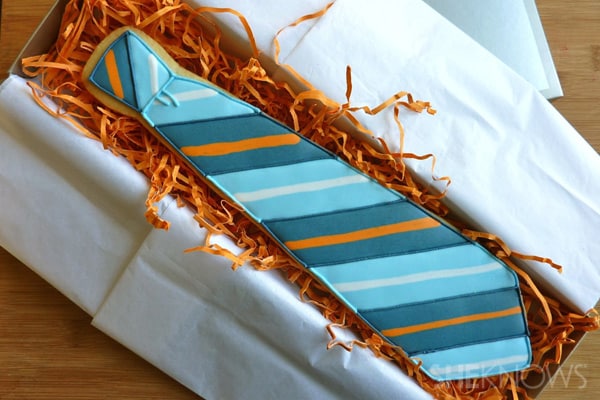 She Knows shows you how to make this edible necktie for dad. What a fun way to celebrate a Dad suit wearing Dad…and not the usual tie for Father's Day.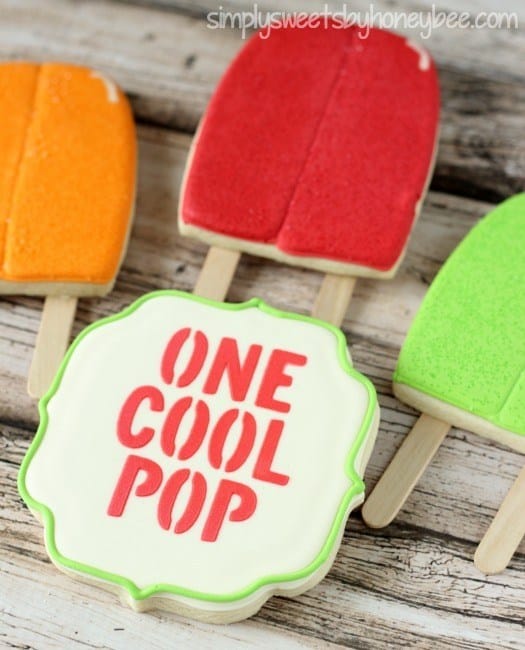 Do your kids call their dad Pop? If they do, then these icy, beautifully iced Father's Day sugar cookies, from Simply Sweets by Honeybee, would make a delicious gift.
Father's Day Cakes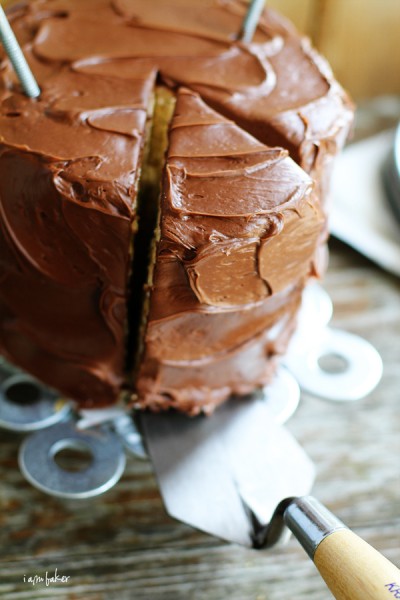 There's a surprise inside this rice Krispie cake for dad from I Am Baker. And you have to love the cake tray that is made from washers, probably not ones take straight out of the toolbox.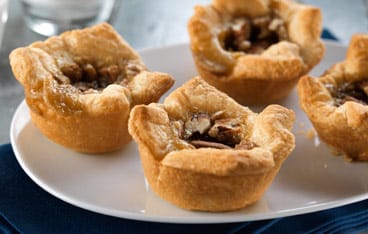 These chocolate turtle tarts from Life Made Delicious look simple enough for the kids to make.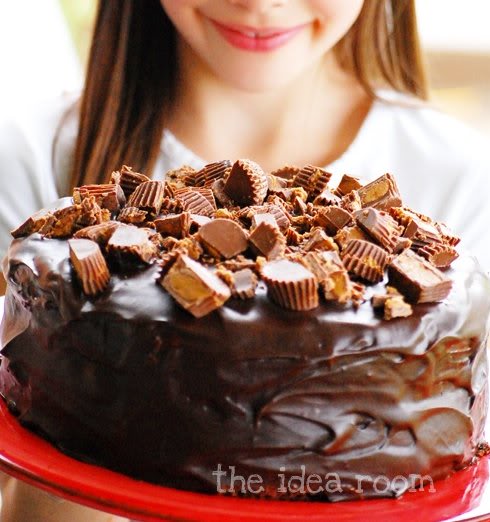 This peanut butter cupcake, from The Idea Room, looks amazing…and it is. We've made this cake in the past and EVERYONE loves this cake…seriously!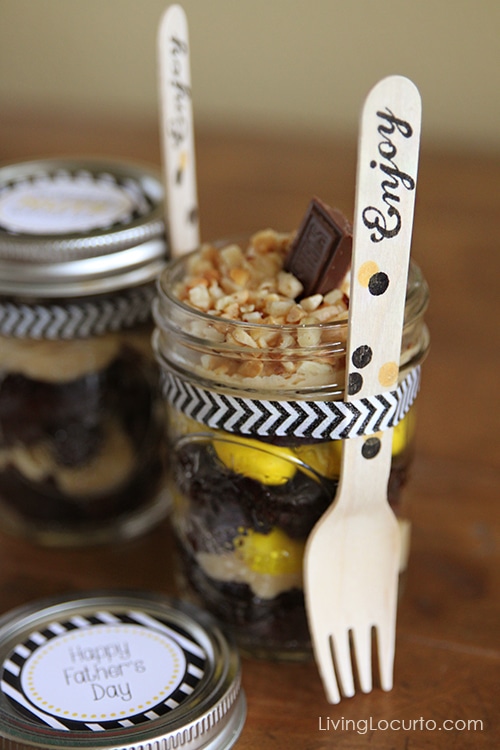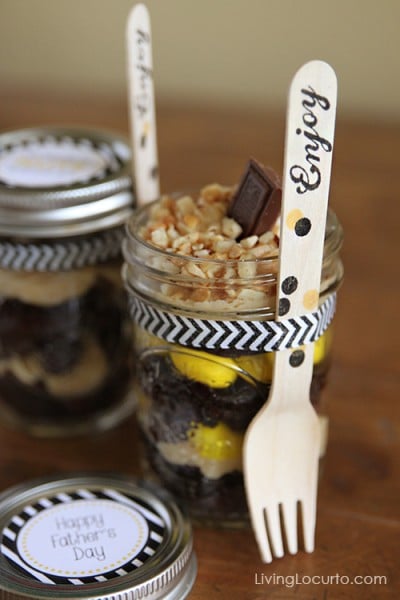 Living Locurto has yet another delicious peanut butter dessert, with brownies too! Parfaits are always a hit and they are super easy to make in advance too.
I don't know about you, but I am hungry! Time to think about what we are going to make. We could always bake up a classic apple pie, or cheesecake, or, or, or…the options are endless. I have to say, this post has helped me narrow down my options.
What will you be making for Father's Day dessert this year?
---
My Favourite Baking Tools
Don't forget the parchment paper
Love my cookie lifter…only use it for cookies
---
Related Posts
Make Dad an awesome Father's Day craft
Not sure what to do with Dad on Father's Day? Check out this post for all kinds of activity inspiration
---
Make sure you are following along…
SUBSCRIBE TO KITCHEN COUNTER CHRONICLES TO HAVE OUR DELICIOUS RECIPES, FUN CRAFTS & ACTIVITIES DELIVERED DIRECTLY TO YOUR INBOX.
FOLLOW KITCHEN COUNTER CHRONICLES ON