As we count down to Father's Day, we are looking at all the different ways we can celebrate dad. I thought it would be fun to break down some fun things to do with dad on Father's Day. Hope these ideas will help you plan a stellar Father's Day.
Breakfast in Bed ~ Start the day off right with a meal dad will love. I shared a post all about how to have an amazing breakfast in bed for mom…pull out the same tricks and tips for dear dad.
Head to the Ball Park ~ We can't always afford to go see a professional baseball game. Taking a family of 4 to see the Toronto Blue Jays play can be pretty costly. However, there are great alternatives in the city, and I'm sure they exist where you live too. The Toronto Maple Leafs are a baseball team who play in the Intercounty Baseball League, much like minor league baseball in the US. Watching them play is a lot of fun and it's completely free. Or, you can always grab your own glove and bat and head to your local baseball diamond and toss around the ball…another great option.
Take a Hike ~ Is there a local park you have been wanting to explore? Pack up a some snacks and surprise dad with a walk in the woods. Getting outdoors for the day is a great way for dad to take a break.
Make Dinner Together ~ Sometimes it's a lot of fun to plan and make a meal together. Whether dad is a top chef or a newbie in the kitchen. Head to the local market and pick up all the ingredients you will need for a "fun to prepare" dinner for dad. Spending some time in the kitchen with the kids is a wonderful way to make new memories. (I'll be sharing great Father's Day meal ideas on Friday)
Grab the Putter ~ Now, I do not expect you to take the kids to an 18 hole golf course with dad. That would NOT be fun. Nope, head to the closest mini-putt course. Everyone will have a good time trying to sink a hole-in-one.
Popcorn Anyone ~ Does dad love going to the movies? Star Trek, Iron Man III, Superman Man of Steel…these are just a few of the movies dad might love to see this weekend. Don't forget you can always rent and watch your dad's favourite movie. Okay, the Godfather trilogy might not be "kid-friendly", but movies from dad's childhood would be fun to watch. Have your kids seen the original Superman, The Three Stooges, The Goonies or ET?
The More The Merrier ~ Throw a Father's Day Party! Invite all the dads in your life over for a big 'ol party. Barbecue up some burgers and everyone can hang out sharing fathering "war stories"…Who has changed the worst diaper? What science project did dad do the best job on (kid's science project that is)?
Find a Book Nook/Record Shop ~ Sometimes dads want to take it easy with a good book or some cool tunes. Map out all the great second hand book stores, comic book stores and small book stores in your city and take a book tour. You can do the same for record shops. Dad can pick out a book at every shop. Once you get home, give dad a little quiet time to get started on his new favourite book. Or, pop the record on the player and have a little dance party.
Bike Ride ~ Here's one I know my girls will want to do this weekend…a bike ride. Pump up the tires and don't forget the bike lock. Hit a local trail and see where you end up…maybe the ice cream shop? Bike rides are a great way to feel like a big kid all over again.
Bust out the Boardgames ~ Feel like hanging out at home on father's day, why not have a board game tournament. Choose 5 great board games and play your way through them all. Maybe Monopoly is all you need to play to fill the day. It's up to you if you keep score or not. This is a great way to spend the day with older kids…fun and competitive!
Grab the Keys ~ Did someone say "road trip"!? This is exactly what we'll be doing this Father's day. We are packing up the kids and the dog, for a road trip to our dog breeder's house. We are going to learn how to groom Arthur. Fortunately, this means travelling to a lovely little town in Ontario, where I'm sure we can find a nice spot to stop and enjoy lunch by the lake.
What plans do you have for Father's Day? Is the dad in your life the outdoor-type? Or, would he rather stay inside all day?
---
related posts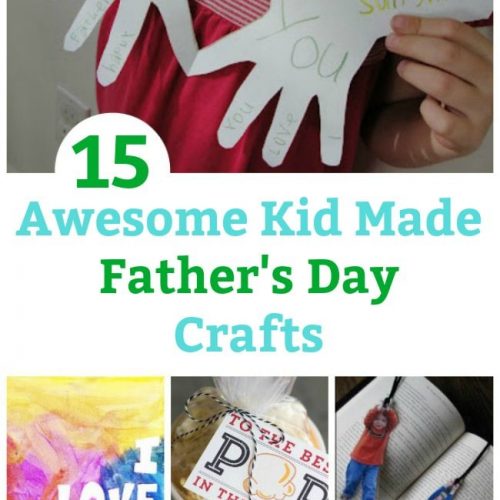 Make these Father's Day crafts for Dad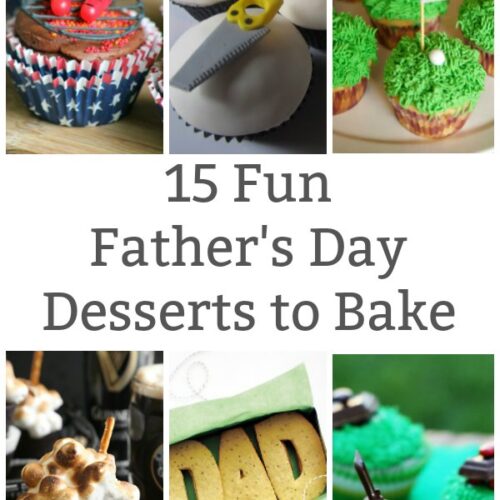 Bake up a Father' Day treat
---
BE SURE TO SUBSCRIBE TO KITCHEN COUNTER CHRONICLE TO HAVE OUR DELICIOUS RECIPES, FUN CRAFTS & ACTIVITIES DELIVERED DIRECTLY TO YOUR INBOX.
---