Well, the kids are heading back to school shortly. This means we will be heading to the shops to search for new pencils, notebooks and binders. But, as kids get older they might be looking for creative ways to head back to school. We have shared all kinds of fun crafts for tweens to make and this collection of cool back to school crafts for tweens to make is a fun way for kids to get ready to head back to class.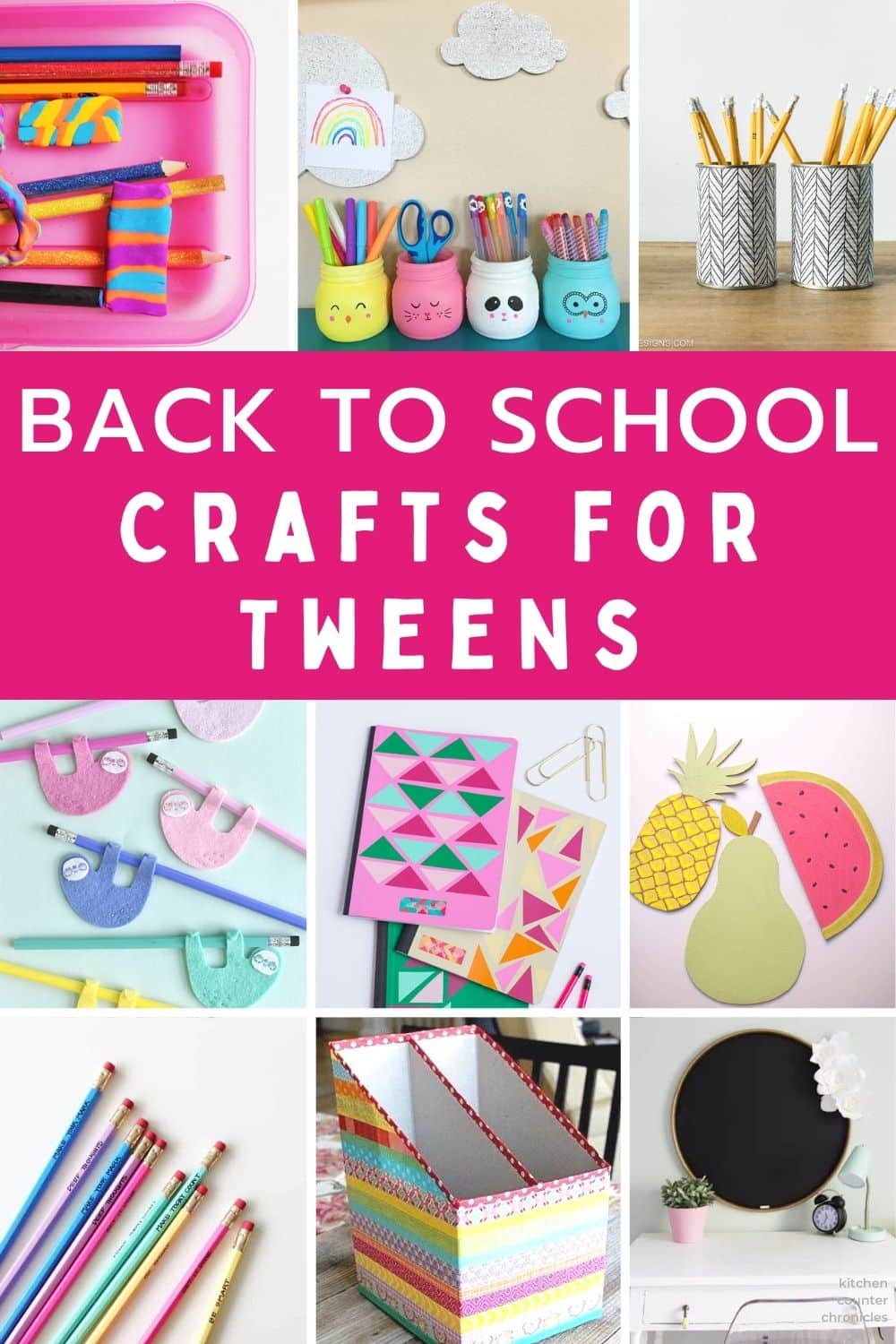 I can clearly remember my school binders, in fact, I still have one of my old binders in a box in my basement. My binder was covered in colourful tape, writing and doodles. I found my own way to make my mark on my school book. Nowadays kids have laptops and phones, but they still carry those binders and they still have a desk at home.
How will your kids personalize their homework spaces? How will they creatively express themselves at school? Maybe with one of these cool back to school crafts.
Back to School Crafts for Tweens
Back to School Crafts for Tweens
A collection of creative back to school crafts for tweens to make.
Hope your kids have fun filling their homework spaces and their backpacks with colourful and custom back to school supplies that they made for themselves.
---
More Crafts for Tweens to Make
Check out this collection of summer camp crafts for older kids to make
---
Make sure you are following along…
FOLLOW KITCHEN COUNTER CHRONICLES ON
SUBSCRIBE TO KITCHEN COUNTER CHRONICLES TO HAVE OUR DELICIOUS RECIPES, FUN CRAFTS & ACTIVITIES DELIVERED DIRECTLY TO YOUR INBOX.