Who has not read the classic children's book, Are You My Mother? I love this book. In fact, I purchased a copy for my eldest daughter for her first Christmas. This Mother's Day we were inspired by this book to make a simple
Mother's Day game
that we could play together, our Are You My Mother Animal Memory Game.
Disclosure: There are Amazon Affiliate links in this article which means, at no additional cost to you, we could receive compensation for our recommendations. You can read our full disclosure policy on our
Disclosure Page
for more details.
How sad do you feel when that poor little bird simply cannot find his mother? I just want to reach into the book and protect him and take him home. How beautifully appropriate for Mother's Day. The bird's hunt for his mother inspired us to make a simple animal memory game. This game can be as straightforward or complex as you would like. Here is what we did.
Are You My Mother Animal Memory Game
foam craft sheets or cardstock
scissors
pen
The first step is to cut out a pile of rectangles from the foam paper, or from sheets of cardstock. You want to use something that is firm and that you cannot see writing through. Once you have the rectangles cut out, it's time to think of as many animal mamas and babies you can think of. Write the name of one mama animal and the matching baby animal on another individual piece of foam paper. Each rectangle will have either a mama or a baby animal written on it. The animals you choose can be familiar or exotic.
Now that the writing is done it's time to play. Lay the cards out, face down, on the floor, a table, wherever. Just like a classic memory game the first player flips the cards one at a time and tries to match up the mama animal and baby animal. Whoever has the most matches at the end of the game is the winner!
We decided to turn this game into a Mother's Day gift for the girls' grandmothers and aunts. My daughter made a title rectangle, "Are You My Mother." We stacked up all the cards and wrapped a ribbon around them and we had an instant Mother's Day gift. We are planning on personalizing the game. We will create a square with a picture of the girls' aunt and her son for her gift set. This makes for an inexpensive and personal gift for Mother's Day.
I hope you have an amazing mother's day weekend…you so deserve it!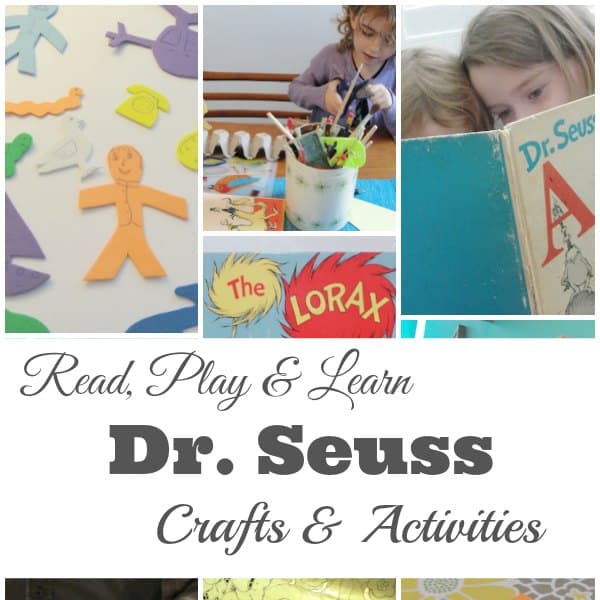 Read and play with more Dr.Seuss books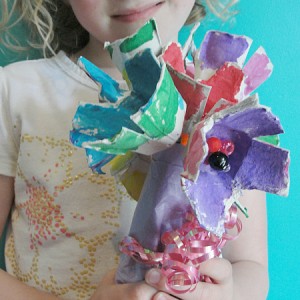 Make Mom (or Grandma) a
bouquet of egg carton flowers
for Mother's Day
---
Make sure you are following along…
SUBSCRIBE TO KITCHEN COUNTER CHRONICLES TO HAVE OUR DELICIOUS RECIPES, FUN CRAFTS & ACTIVITIES DELIVERED DIRECTLY TO YOUR INBOX.
FOLLOW KITCHEN COUNTER CHRONICLES ON
---