Who has not read this Dr.Seuss classic? I love this book. In fact I purchased a copy for my first daughter for her first Christmas. This Mother's Day we were inspired by this book to make a simple Are You My Mother Animal Memory Game.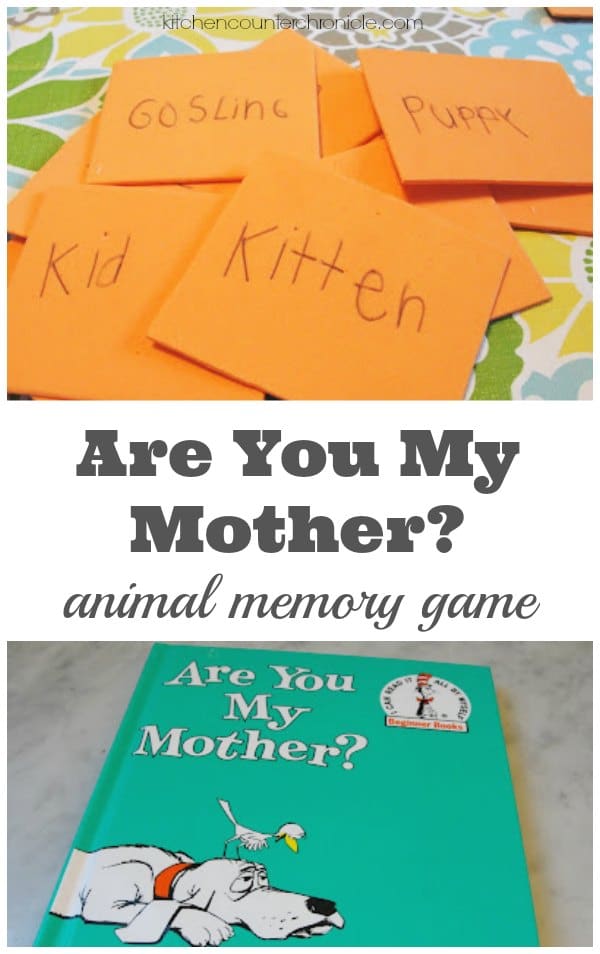 How sad do you feel when that poor little bird simply cannot find his mother? I just want to reach into the book and protect him and take him home. How beautiful. How appropriate for mother's day. With all the talk of
birds and mothers
this week, got me thinking about this book. I was inspired to make a fun memory game with my girls. This game can be as simple or complex as you would like. Here is what we did.
Are You My Mother Animal Memory Game
foam pages
scissors
pen
Cut out rectangles of foam paper and write the name of one mama animal and the matching baby animal on another individual piece of foam paper. The animals you choose can be familiar or exotic.
Lay the cards out face down on the floor, a table, wherever. Classic memory game…flip the cards and match up the mama animal and baby animal…whoever has the most matches at the end of the game is the winner!
We decided to turn this game into a Mother's Day gift for the girls' grandmothers and aunts. My daughter made a title square "Are you my mother." We stacked up all the cards and wrapped a ribbon around them…instant gift. We are planning on personalizing the game. We will create a square with a picture of the girls' aunt and her son for her gift set. This makes for an inexpensive and personal gift for Mother's Day.
I hope you have an amazing mother's day weekend…you so deserve it!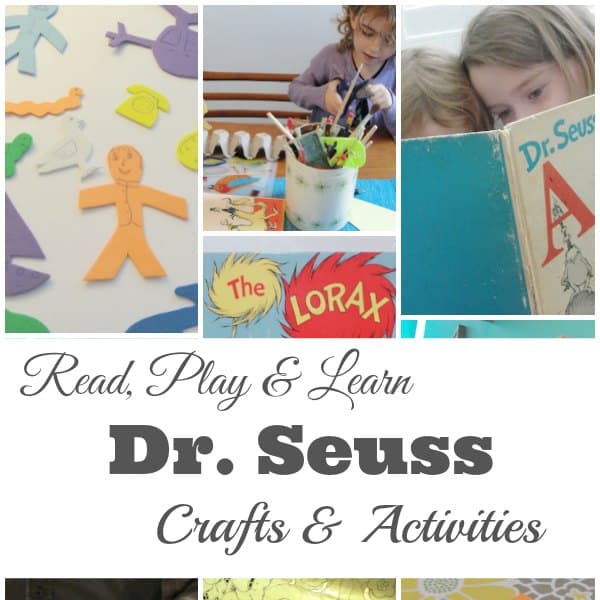 Read and play with more Dr.Seuss books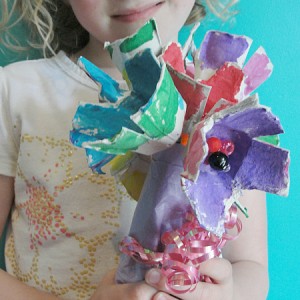 Make mom (or Grandma) a
bouquet of egg carton flowers
for Mother's Day