We did it again. Another Food Revolution Day party in the books…and it was a blast.
My daughters, my husband and I planned and prepped for our Sunday afternoon party over the last couple of weeks. We hosted a gaggle of girls, or perhaps I should say a "giggle" of girls – there was a whole lot of giggling going on.
The party kicked off with the kids joining forces to colour our Food Revolution Day poster. I love the addition of silly foods and all the chef names.
With the girls gathered around our cutting board covered, extra-extended dining room table we set out to make some delicious recipes. Up first was our take on Jamie Oliver's Oaty Fruity Cereal. This recipe involved trying to identify all of the different dried fruits, nuts and seeds. With all the ingredients tossed in a big bowl, each girl scooped out a portion of granola to take home in a little mason jar.
With our breakfast recipe out of the way, we were on a roll. Next up was Jamie Oliver's hummus. This recipe involved everyones absolute favourite activity – peeling garlic. Who knew that kids would get such a kick out of peeling garlic? The recipe called for 2 cloves…we peeled 2 heads of garlic. That's a lot of garlic.
Next up was the our version of the Rainbow Salad Wrap – using the delicious hummus we had made. The best thing about making the wrap recipe was all the chopping the kids had to do. They chopped cabbage, radishes, pears, peppers, herbs and even grated carrots. It was fun to listening to the foodie chatter between the girls. Who likes mint, who can't stand radishes and who is willing to try ANYTHING – lots of giggles.
This group of girls was particularly eager to cook, so we squeezed in one more recipe. Actually, this recipe is one of my family's favourite snacks. Super simple home baked tortillas chips. Once baked, our little chefs devoured the chips with the last of our hummus.
Each chef went home with a potted basil plant for their garden. I truly believe that getting children into the garden, growing the food they eat, will encourage them to try new foods and enjoy healthier lives. We included a recipe for fresh pesto (to be made with the basil) and recipes for everything we made at the party.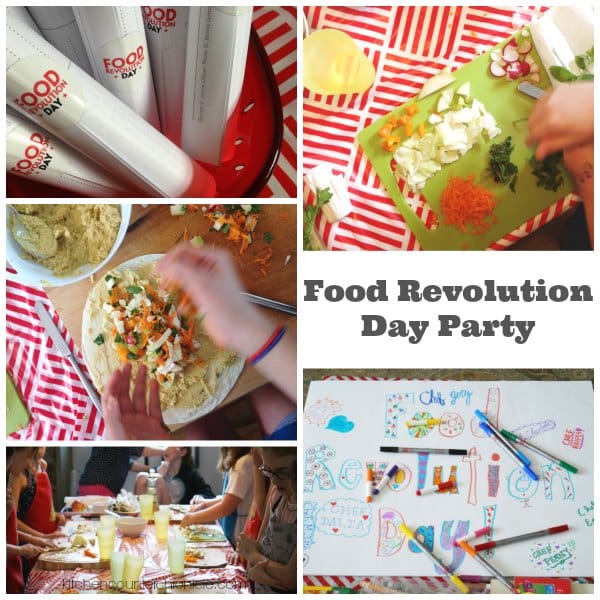 What a fantastic day. Seriously. Children have wonderfully curious minds. I'm always amazed at how much they know about food and how willing they are to try the food we make. My number one tip to moms and dads out there – let your kids peel the garlic! They might not peel the garlic exactly as you would do it…but they will have fun creating their own technique. Independence and confidence in the kitchen is priceless.
---
Related Posts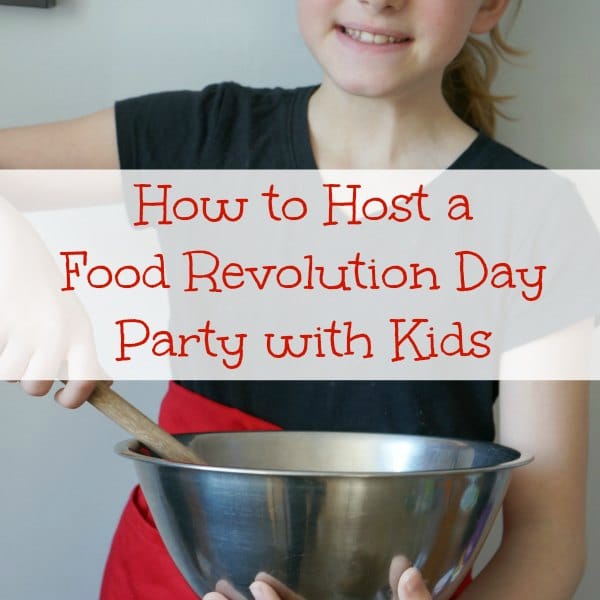 Find out how easy it is to host your own Food Revolution Day party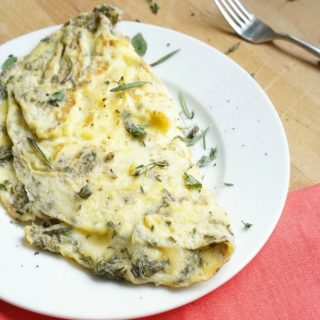 Check out our twist on Jamie Oliver's simple omelette
A delicious kid made marble pound cake recipe
---
BE SURE TO SUBSCRIBE TO KITCHEN COUNTER CHRONICLES TO HAVE OUR DELICIOUS RECIPES, FUN CRAFTS & ACTIVITIES DELIVERED DIRECTLY TO YOUR INBOX.
---