Planning a trip to the beach? Not sure what to bring along to entertain the kids? Afraid that you might forget some critical item? Preparing to go anywhere with kids can sometimes feel a little overwhelming. We've put together a handy list of the top 10 things to bring on your next trip to the beach. You may be surprised to learn that you don't need to bring very many things to enjoy an awesome day at the beach.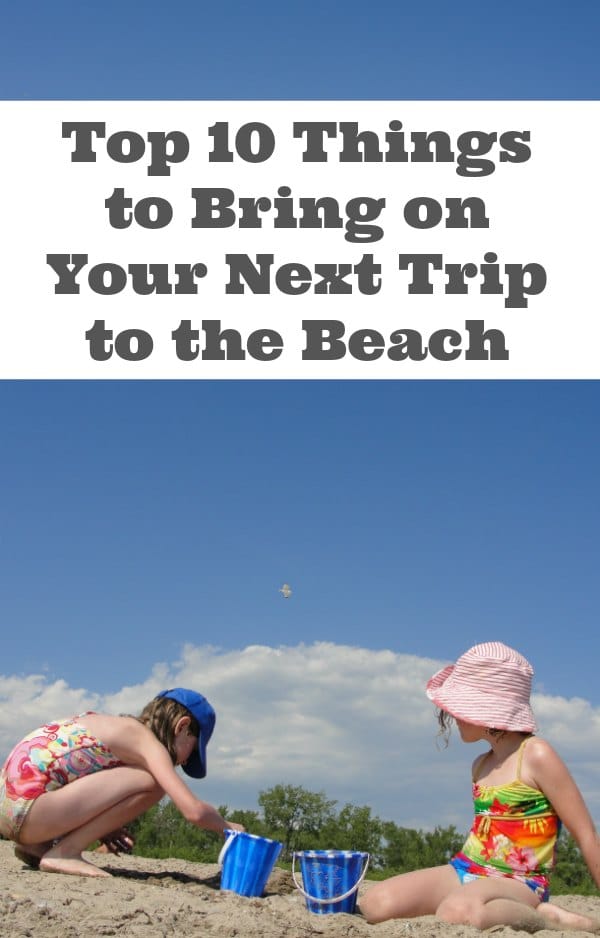 Top 10 Things to Bring on Your Next Trip to the Beach
Water
This one might seem pretty obvious, but you would be surprised how many times people find a perfect spot on the beach and then realize that they forgot to bring drinking water. There is nothing worse than having to pack up the beach gear and seek out a place to purchase water.
Shade 
How can you bring shade with you? Easily! Make sure the kids (and adults) all have hats on their heads. Bring along an umbrella – either the large kind that can stick in the sand on a long pole or a simple handheld umbrella. Some people even bring larger gazebo style tents…it just depends on the size of your group and the size of your beach bag.
Fruit
Playing out in the sun can make kids expend a lot of energy quickly. So, pack lots of fruit, an excellent source of water too. Bring along a cloth napkin and a knife to cut the fruit. Transporting whole fruit and then cutting it on site usually keeps the fruit fresher and less bruised.
Buckets
Now that you are at the beach, how are you going to entertain the kids? Buckets! Buckets are a super versatile beach toy. They can be used to collect treasures, build sand castles or tote water. The possibilities are endless with a couple of simple buckets.
Sketch pad and crayons
It never hurts to have a sketch pad and crayons on hand. When playtime in the water winds down and the kids are looking for some quiet play they can get creative. Sketch what they see on the beach, take rubbings of shells and rocks or write a story about their adventure at the beach.
Water squirters
For whatever reason squirting water is a lot of fun for kids. While we usually bring our water squirters,  we now carry water spray bottles as well (thanks to a clever mom friend of mine). This is an inexpensive alternative to fancy water pistols. We picked ours up for about $2 each. Filled with water they make a fantastic toy for the beach. Most water spray bottles are adjustable – spray a lovely mist or blast a spray for fun.
Brown paper bag
This is another item we always have with us. A brown paper bag can fold up easily and be used to bring home all those rocks, shells, twigs, sand…you know "treasures" that kids discover at the beach. Kids can use the crayons to label the bag or draw the items that are in the bag.
Watch (or your phone)
Keep track of the time. While it is possible to tell the time by looking at the location of the sun in the sky, it's not very practical. A day at the beach can be fun, but too much time in the sun can be exhausting. Pace yourself and know your family's limits.
Small Change
Ice cream, popsicles and freezies are just a few of the treats that your kids are going to want to enjoy at the beach. Pop some spare change into your change purse and be ready to cool the kids and make them smile.
Plenty of towels and a plastic bag
A towel to sit on, a towel to dry off with and a towel to clean up sandy kids with. You need as many towels as you can carry for a trip to the beach. The plastic bag is perfect for carrying home all those wet swimsuits and sandy towels.
A day at the beach is whatever you want it to be. If you dream of laying on a towel reading a book in peace, then go for it. However, if you have the kids with you then that dream may not come true. And while it is nice to think that our kids will be able to entertain themselves all day long, that might not be true either. A day at the beach is a great opportunity for a family to connect. Jump in the water, build a fortress in the sand or go on a beach scavenger hunt. Have fun, that's what summertime is all about!
A few bonus tips…
– don't forget the sunblock for everyone in the family – nobody wants a post-beach day sunburn
– play safely near the water – know your kids (and your own) swimming abilities – if your children are not strong swimmers bring along a personal floatation device and they should always be WITHIN ARMS REACH
– most beaches have a system to communicate the water conditions – obey the signs and obey the lifeguards…if the sign says no swimming, please don't swim
---
Related Posts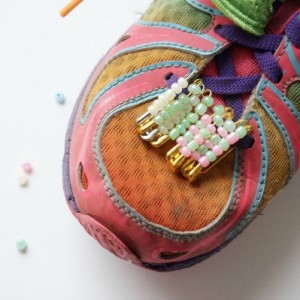 Make a classic friendship pin for your shoe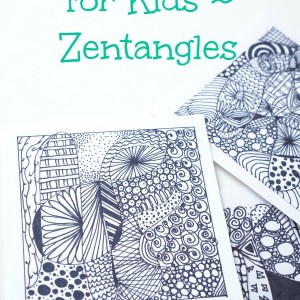 Spend some time relaxing with a creative zentangle
---
BE SURE TO SUBSCRIBE TO KITCHEN COUNTER CHRONICLES TO HAVE OUR DELICIOUS RECIPES, FUN CRAFTS & ACTIVITIES DELIVERED DIRECTLY TO YOUR INBOX.
YOU MAY ALSO FOLLOW ALONG FACEBOOK AND TWITTER.
---