We all know that chocolate is the go-to gift for Valentine's day, but sometimes you want to give something a little extra. In our quest to put together awesome gift guides for tweens – we have pulled together some sweet Valentine's Day gifts that older kids are going to love.
Disclosure: There are Amazon Affiliate links in this article which means, at no additional cost to you, we could receive compensation for our recommendations. You can read our full disclosure policy on our Disclosure Page for more details.
As we know, finding gifts for older kids can be a challenge. They are too old for those childhood toys and too young for older things. Finding the sweet spot of gift giving can lead to some pretty fun options. Our Valentine gifts for tweens is filled with something for everyone. We've included simple and inexpensive gifts that your kids are going to love.
12 Fun Valentine Gifts for Tweens
Stuffed Toys – Have you squished a Squishmallow?! It doesn't matter how old you are, everyone loves cuddling in with a sweet new stuffie. I especially loved this sweet Squshmallow lion – since I have a Leo in my life. Find one that fits your tweens personality and they will love it too.
Valentine Baking Kit – If you have a kid who loves to bake create a Valentine's Day cupcake baking kit for your kid. The kit includes; sprinkles, cupcake liners, cupcake toppers and icing tips.
Books Are Always Best – Yep, even younger kids love sweet romance stories. We've gathered together a fun collection of Valentine's Day chapter books for tweens to enjoy.
Stickers – Is your tweens water bottle covered in stickers? Yep, the kids love putting stickers on everything. Here is a fun collection of 35 colourful and trendy stickers that your tween can stick anywhere and everywhere.
Heart Locket Necklace – If you are looking for a meaningful gift for your tween, consider a heart locket necklace. We love the simplicity of this sterling silver locket, which can hold a little picture or sweet message inside. What a lovely keepsake to share.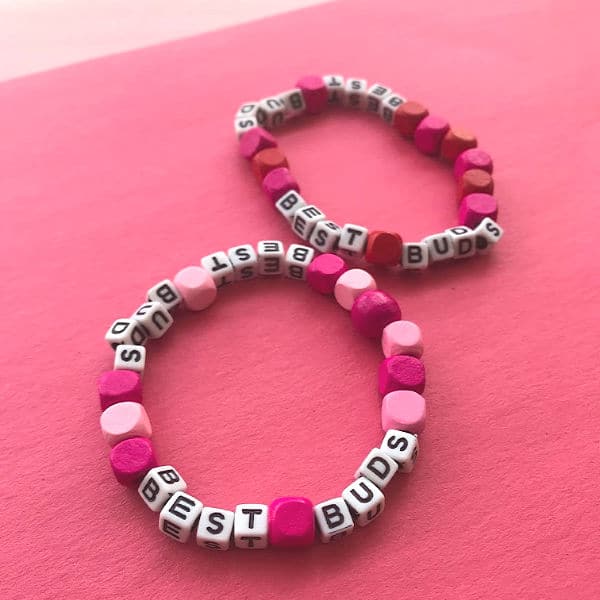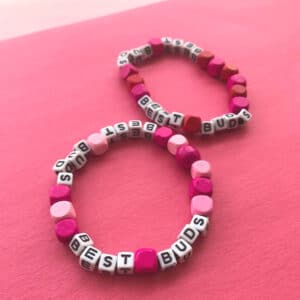 Homemade Bracelet – Don't forget that handmade gifts are great too. Use wooden beads and letter beads to make a Valentine bracelet for your tween.
Scrunchies – Kids have hair and hair needs scrunchies! We LOVE these super cute heart covered scrunchies and we are pretty sure your tween will love them too.
Bed Filled with Pillows – Tweens are at the age where they like to decorate their personal spaces. Why not gift your tween with a big pile of Valentine pillows? How lovely are these?
Cute Socks – Remember when socks were super boring? Remember when receiving socks as a gift was the worst? Things have changed! These Valentine's Day socks are going to be worn all year round.
Heart Shaped Soaps – I remember being a kid and loving using the "special soaps". You know those shaped soaps that mom only put out for company. Well, let the kids use these heart shaped soaps! I love that these are eco-friendly and allergen-free…which is so important for tweens' skin.
Hearts Make-Up Bag – If your tween is into makeup then they will love to use these What gifts will you be giving your tween?
---
Related Posts
Check out our collection of the best gifts for creative tween girls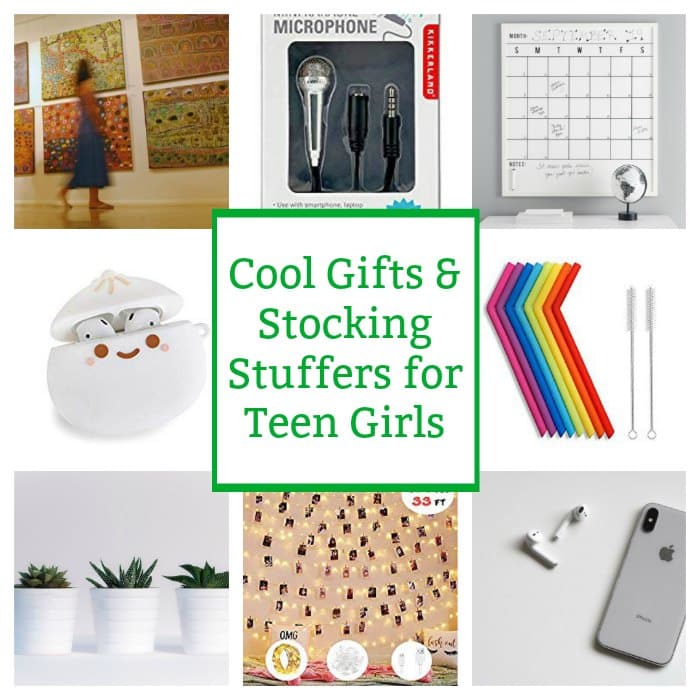 Take a look at our collection of the coolest stocking stuffers for teens
---
Make sure you are following along…
FOLLOW KITCHEN COUNTER CHRONICLES ON
SUBSCRIBE TO KITCHEN COUNTER CHRONICLES TO HAVE OUR DELICIOUS RECIPES, FUN CRAFTS & ACTIVITIES DELIVERED DIRECTLY TO YOUR INBOX.