Every year we try and grow as many vegetables and herbs in our little urban garden as we can. One of my favourite parts of gardening is the magic (and science) of
growing seedlings on the window sill
. After all, the beginning of any
great home garden
is the little seedlings.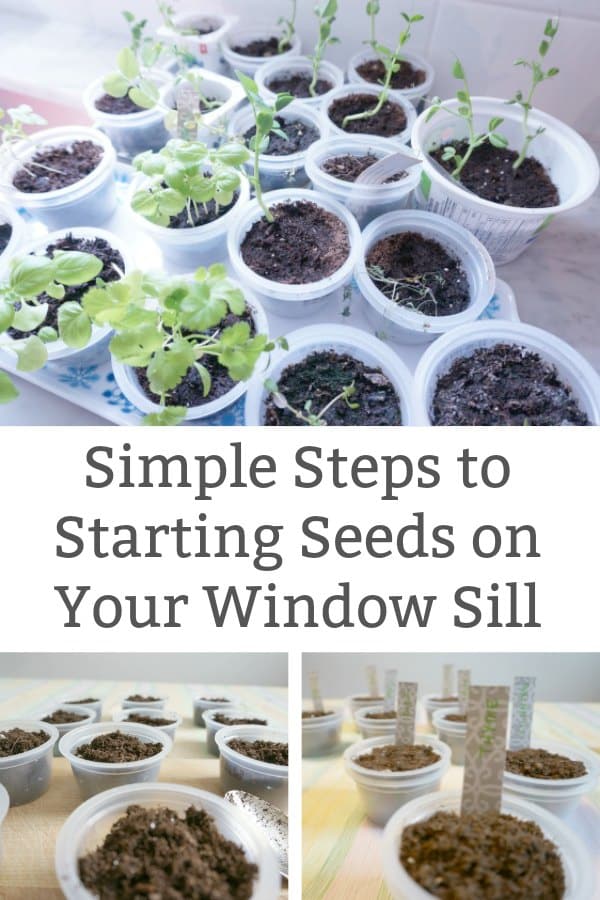 This year we are planning on starting a
tea garden
– growing our own herbs to use in making teas. Every plant in the garden starts with a seed.
No matter how many time I do this, starting seeds seems magical to me. You place a few seeds inside some soil and wait for the plants to appear. It's so amazing to see the tiny plant peer out through the soil. The last couple of years we have been starting our seeds in
egg cartons
and
toilet paper rolls
.
This year we reached inside the recycling bin to find a planter for our seeds. I discovered that we have been eating a lot of single serving apple sauces as of late. We have a lot of little plastic containers around. So, we decided to use these containers this year.
Starting Seeds on the Window Sill
apple sauce containers (an even number)
small finishing nail
hammer
cutting board
seeds of your choice
seed starting soil
plastic wrap
elastic bands
window sill
Gather the apple sauce containers or yogurt containers would work as well.
Use a hammer and nail to make small drainage holes in the bottom of half the containers.
Fill up the containers, that have the drainage holes, with seed starting soil. You will find specialized seed starting soil at your local garden centre. It is important to use a proper seed starting soil, as it will have the proper balance of nutrients, peat and soil to easily germinate the seeds.
Follow the seed package direction's to determine how deep to plant each type of seed.
I tend to plant WAY more seeds then the package suggest, I'm always a little nervous that the seeds won't germinate.
Place the container that has the dirt and seeds inside a container that does not have drainage holes.
The great thing about the apple sauce containers is that when you place one inside the other there is a 1/4″ gap created between the containers. This space is perfect for collecting any water that seeps through the drainage holes.
Now, Loosely place a piece of plastic wrap, secured with an elastic, over each container.
This will create the warm and moist environment that is perfect for promoting germination.
Place the pots in a sunny window, or in another warm location, keep the soil moist and wait.
This is always the hardest part.
Patience in gardening
really is so challenging. Every morning the girls and I run to the window ledge to check on our little pots…searching for signs of life. I told you, it's magic.
This round of seeds will be for our traditional herb garden. We will be planting our
herbal tea seeds
next and then some veggies and flower seeds. As you can see, I think I need to get a bigger window sill!
Are you starting seeds this spring? What are you starting? What container do you use to start your seeds? I would love to hear your experiences.
Related Posts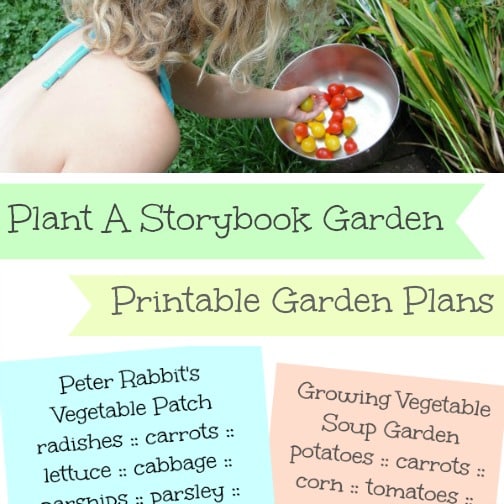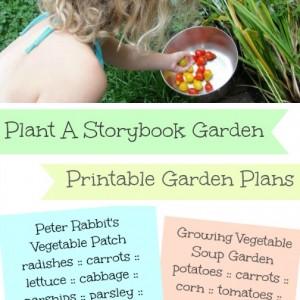 Let your favourite children's book inspire your garden design.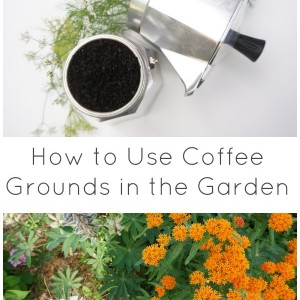 Check out how to use coffee grounds in your garden
What will you grow in your home garden?
---
Make sure you are following along…
SUBSCRIBE TO KITCHEN COUNTER CHRONICLES TO HAVE OUR DELICIOUS RECIPES, FUN CRAFTS & ACTIVITIES DELIVERED DIRECTLY TO YOUR INBOX.
FOLLOW KITCHEN COUNTER CHRONICLES ON
---