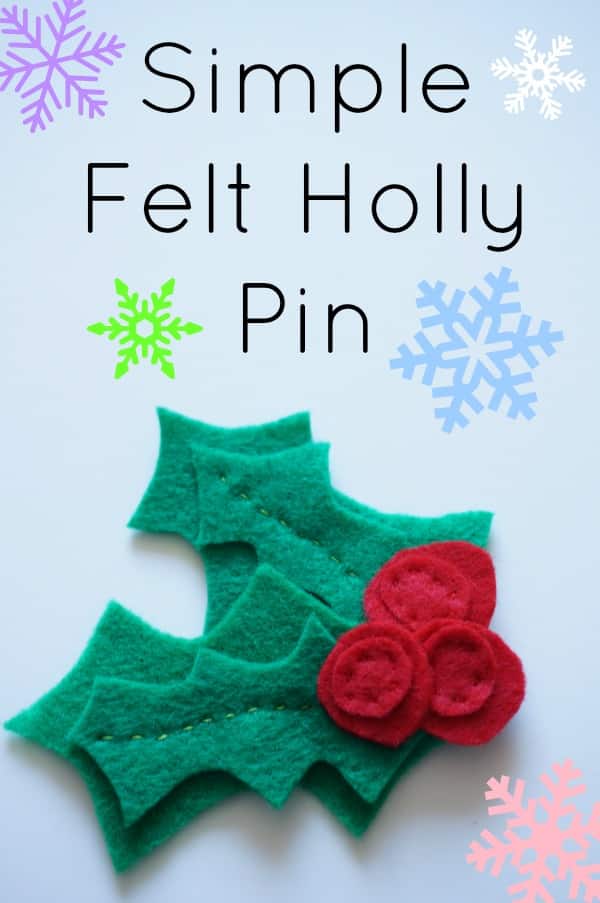 I love working with felt, especially around Christmas. Felt is so easy to work with and comes in such brilliant colours. It is the perfect material for making these simple felt holly pins. I whipped up three of these pins in just a couple of hours. It doesn't take a lot of skill to create these festive corsages.
Felt Holly Pin
green and red felt
green and red thread
scrap paper
needle
scissors
locking pin back
First, sketch on a piece of scrap paper, a large holly leaf (about 8cm long), a small holly leaf (about 6cm long), a large circle (about 2cm diameter) and a small circle (about 1cm diameter).
Next, using the green felt, cut out the 2 large leaves and 2 small leaves. Using the red felt, cut out 3 large berries and 3 small berries.
Place the small leaf on top of the large leaf and sew together with a simple running stitch, using green thread. Repeat with the second leaf.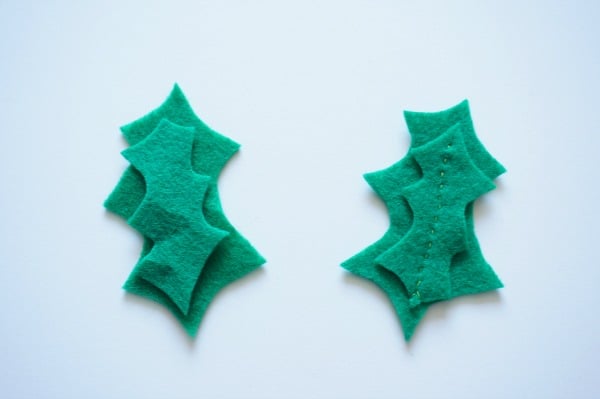 Position the leaves in any way that you like. Now attach the circles, or the holly berries. Take a moment to try out different positions for the berries. Find an arrangement that you like and start sewing on one berry at a time. To attach, sew a running stitch around the smaller berry. Sew on all three berries. These stitches will hold the entire pin together.
Once the holly is all sewn together, position the locking pin back. Sew the pin back in place. You can also use hot glue to secure the pin back to the holly.
Done! Enjoy.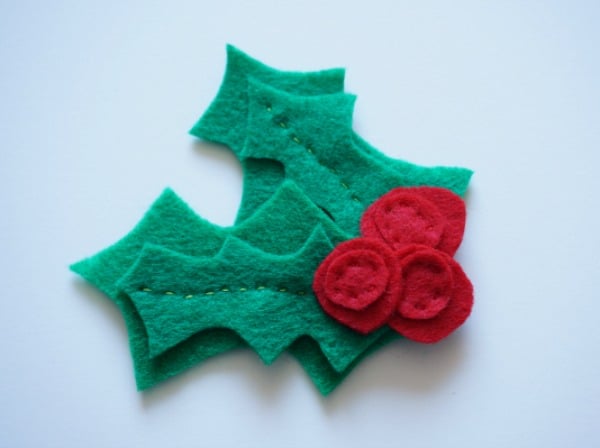 This pin can be fastened to a jacket, a hat, a sweater or a hair band. There are so many ways to wear the pin. I made 2 smaller pins for my daughters. They will be perfect accessories for all of our festive outings over the holidays. Where will you pin yours?
Looking for more ways to connect with your kids?
Come join Kitchen Counter Chronicles on Facebookfollow and Pinterestfollow.