Summertime is awesome. Summer vacation with the kids at home all day is awesome. These are the words I repeat to myself on those long summer days, when the children's relentless bickering bombards my brain. At the end of these day, I find a way to sneak away and spend a little "me time".
Yes, my kids are older (tween and teen) but I still "hand them off" to my husband at the end of the day so I can chillax in my favourite spot in the backyard, with a book or my iPad – to binge Netflix – with a glass of rosé sangria spritzer.
Apparently, I'm not alone in my sneaking off for "me time". A recent Netflix survey revealed that 9 out of 10 moms feel like spending "alone time" watching a television program is valuable. The survey showed that a good #momsneak (when mom's sneak off to watch something on Netflix…along) helps mom's decompress, feel like themselves again, reduce their stress and helps moms take a break from the normal routine. Yep, totally agree with all of this.
And, if you're going to sneak some alone time, why go empty handed. This light rosé sangria spritzer takes advantage of all the summer fresh seasonal fruit. It's like getting a serving of fruit in every glass.
Rosé Sangria Spritzer with Stone Fruit
1 bottle of your favourite rosé
3 apricots
6 plums
club soda
Pour a bottle of rose into a glass pitcher.
Prepare the fruit. Feel free to use peaches and nectarines…whatever fruit is in season where you live. We picked up our plums and apricots at our local farmers' market on the weekend. Wash and cut a shallow "x" in the bottom of the fruit – preparing the fruit to have its skin peeled the skin. Pile the fruit into a heat proof bowl, I like using my pyrex measuring cup. Cover fruit with boiling water, this will loosen the skin.
When the skin begins to fold back, remove the fruit from the water and use your hands to peel off the skin. The plum skins came off easily, while the apricot skins didn't. So, I left the skin on the apricots.
Now, slice the fruit and add the fruit to the pitcher of rosé. Set aside in the fridge for at least 1 hour to let the fruit seeps into the rosé.
Pour a healthy amount of rosé sangria into a glass – leave enough room for a splash of club soda. If you'd rather skip the bubbles, then leave out the club soda altogether. If it's really hot out, don't be afraid to add a couple of ice cubes to your glass. Feeling really dedicated? Use another bottle of rosé to make a tray of rosé ice cubes – thus not "watering down" your glass of rosé.
Do you have a spot where you like to take a mom break? What do you watch when you #momsneak?
DISCLOSURE: I AM PART OF THE NETFLIX STREAM TEAM AND HAVE BEEN COMPENSATED FOR THIS ARTICLE, HOWEVER THE OPINIONS ARE MY OWN.
---
Related Posts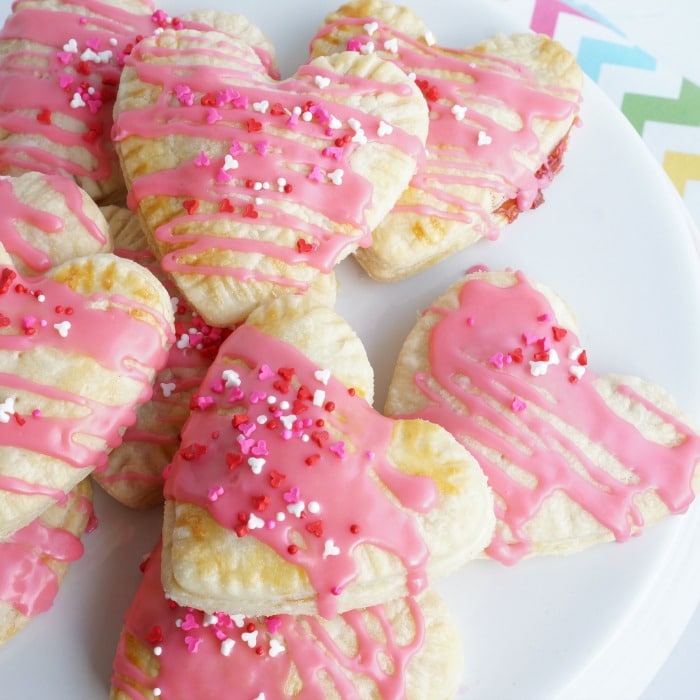 Enjoy these yummy homemade strawberry pop tarts
---
BE SURE TO SUBSCRIBE TO KITCHEN COUNTER CHRONICLES TO HAVE OUR DELICIOUS RECIPES, FUN CRAFTS & ACTIVITIES DELIVERED DIRECTLY TO YOUR INBOX.
YOU MAY ALSO FOLLOW ALONG FACEBOOK AND TWITTER
---