It is time for the Virtual Book Club for Kids and this month we are featuring the works of children's author Nick Sharratt. Nick Sharrat is the perfect example of an author and illustrator whose work we recognized immediately…but we hadn't realized that the work was Nick Sharratt's. Sharratt's illustrations are part of a remarkable number of books for young and older children. We happily stumbled on Sharrat's book "Socks" and discovered a whole world of funny and silly sock animals. Well, of course we decided to make our very kid made sock stuffed toys.
Sock Stuffed Toys
First, we grabbed the odd sock bag…every house has a bag or basket filled with odd socks…these are the perfect inspiration for sock stuffed toys.
After selecting the perfect odd socks, we then gathered our crafting supplies; scissors, hot glue gun (which I operate), googley eyes, yarn, tissue paper, buttons and markers.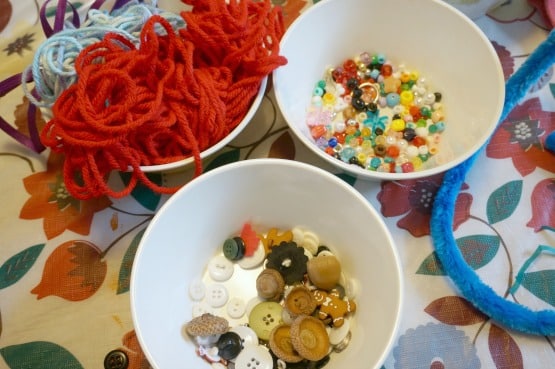 Then girls got busy creating their sock stuffed toys…they seriously had a lot of fun.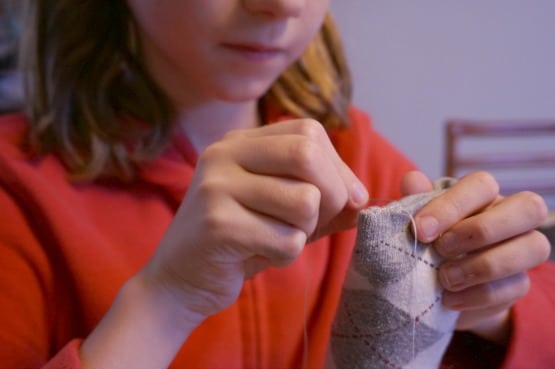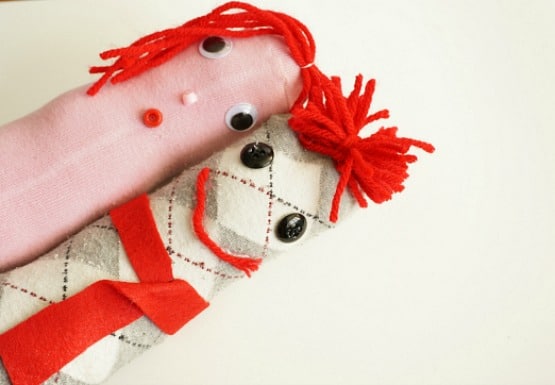 I have been wanting to make sock puppets with my girls for such a long time. I'm so glad that we found Nick Sharratt's book and that we were all so inspired by his goofy sock creatures. The girls haven't named their creations yet, but the one with the long hair is a sock person and the one with the scarf is a sock worm. This craft can be as simple or as difficult as you like. I did all the hot glue work, my girls did all the sewing and design work. I think my girl's make a lovely addition to their stuffed toy collection.
Now, it's time time take a look at what all the other Virtual Book Club for Kids bloggers created.
Toddler Approved– The Educators' Spin On It- Rainy Day Mum– 3 Dinosaurs– Learn~Play~Imagine – Crafty Moms Share – Reading Confetti–Inspiration Laboratories – Mom to 2 Posh Lil Divas – Kids Yoga Stories – Enchanted Homeschooling Mom– Ready-Set-Read – Boy Mama Teacher Mama – PlayDrMom –Fantastic Fun and Learning – Growing Book by Book– Royal Baloo – The Outlaw Mom® Blog – Kitchen Counter Chronicles – Teach Preschool – Mama Smiles – Coffe Cups and Crayons – Juggling With Kids – Here Come the Girls–