Okay, I'm coming at you with yet another printable Christmas game for the kids. In fact, this one is perfect for kids and adults. If you've made your way through our 25 best Christmas movie checklist then you are ready to put your Christmas movie knowledge to the test.
Watching Christmas movies is a key part of our Christmas traditions. Christmas movies are magical for young kids and are hilarious fun when they grow into teenagers. From the classics like White Christmas to the new hits, Jingle Jangle…we watch them all. With the various streaming services, it is so easy to access Christmas movies. So, this year I created a fun, printable movie quiz game.
Name that Christmas Movie Game
It's as simple as printing off the Name that Christmas Movie Game – you can print off one copy for each person playing or print one copy and read out the questions. Once you have the game printed out it's time to play.
How to Play Name that Christmas Movie Game
We like to play this game with a time limit. Set the timer for 5 or 10 minutes and see who can get their questions completed the fastest. Or, skip the timer and go with accuracy.
The quiz is filled with quotations that are pulled from some of our favourite Christmas movies. If you know that movie you should know the quotation. I've included a list of the movies that are used in the quiz…this can help those who might be struggling.
If you want to increase the difficulty level – for those tweens, teens and adults – snip off the movie list and then the players won't have any point of reference to work with. That's a whole lot more challenging, don't you think?
Playing Christmas quizzes are a great Christmas Eve activity. When the excitement level is at a peak. Or, bring out the quiz during a road trip to look at neighbourhood Christmas lights. A Christmas movie quote game is going to be perfect for our online Christmas this year. Our kids can ask their cousins, aunt, uncles and grandparents all the questions. We might even have everyone write their answers on paper and reveal them, just like in the old Honeymoon tv game show. Fun right?!
How will you play?
---
Related posts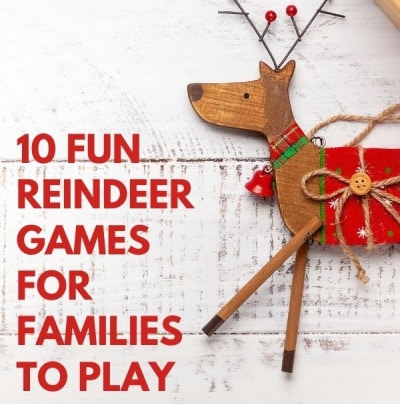 Check out all of these fun reindeer games for the kids
Don't forget to check your way through our best Christmas movie checklist
---
Make sure you are following along…
SUBSCRIBE TO KITCHEN COUNTER CHRONICLES TO HAVE OUR DELICIOUS RECIPES, FUN CRAFTS & ACTIVITIES DELIVERED DIRECTLY TO YOUR INBOX.
FOLLOW KITCHEN COUNTER CHRONICLES ON